Cairn Pat, GM/SS-281 - 182m ASL - NX 044 563 - OS Explorer 309 - 1 SOTA point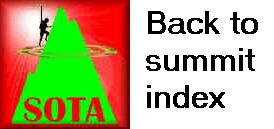 GM trip day 13 - Tuesday 11th August 2009 - Cairn Pat GM/SS-281

This was the summit most local to our holiday accommodation in Sandhead, and the highest point on the Rhins peninsular. In similar vein to the previous week, the plan was to combine a new unique SOTA activation, with participation in the RSGB 70cm activity contest.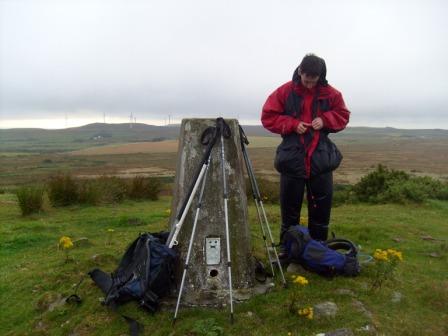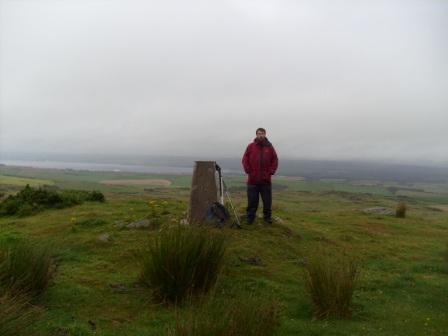 Jimmy directed me through the lanes from Sandhead and up to the vehicle access track for the transmitters on Cairn Pat. We hoped that the installations would not cause us QRM in the contest. After parking the car, we walked up the fairly rough track to the transmitters, and began to assemble our station right by the trig point.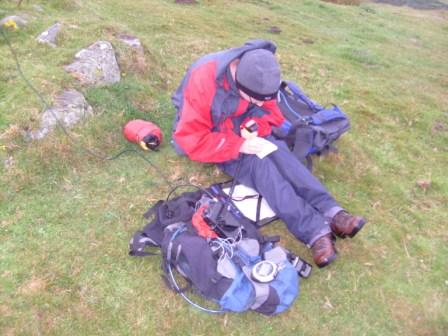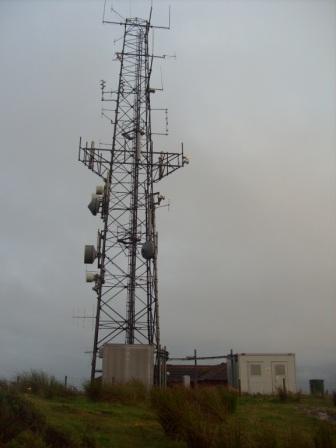 The weather had been poor - wet and windy - but things began to clear once we were on summit, and views over to Larne, County Antrim began to open up. In the 70cm contest, I could only replicate last week's performance of serial number 006 - although that did include five DXCCs - GM, GD, GI, GW and G. Jimmy worked the same set of stations apart from the G station. Again, we had sufficient to qualify the summit for SOTA, but were way off the pace in terms of the contest. It mattered not though, and shortly after 9.30pm, we were packing up and descending.

It was notable how much darker it was at 9.45pm when compared to much further north last week! We got back into the cottage st Sandhead, and got our heads down ahead of the next morning's ferry trip to GI to visit Marianne's dad. Thanks to the following stations worked on this activation:

| | | | |
| --- | --- | --- | --- |
| GI4POC | 2m | FM | J |
| GI7FOD/M | 2m | FM | J |
| GD8EXI | 70cm | FM | T, J |
| GW8IZR | 70cm | SSB | T, J |
| GI4SNA | 70cm | SSB | T, J |
| GM4PPT | 70cm | SSB | T, J |
| GM4CXM | 70cm | SSB | T, J |
| G8OHM | 70cm | SSB | T |