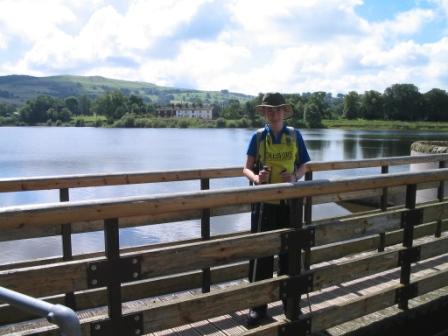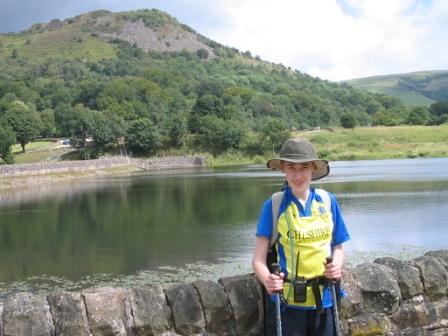 Stepping down between the two reservoirs (Teggs Nose & Bottoms) and across the sturdy wooden bridge was a contrasting style of walking terrain all of a sudden. The sun was shining brightly and its rays reflecting, sometimes dazzlingly so, off the surface of the reservoirs. I reminded Jimmy that Teggs Nose Reservoir and Bottoms Reservoir were not the only two in this particular system of water provision. Further up the valley and into the Macclesfield Forest lie the much larger Ridgegate and Trentabank Reservoirs.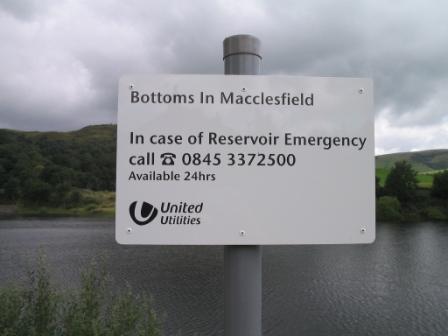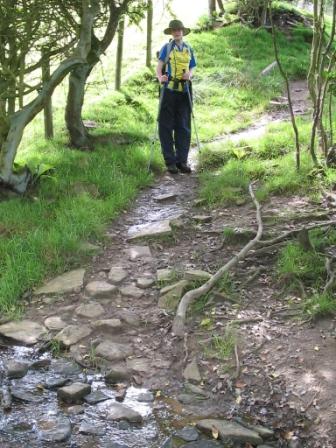 Just before we pulled away from Langley to begin climbing the hills again, we noticed a sign that had us in stitches. "Bottoms In Macclesfield". Whoever at United Utilities came up with that one must surely have been having a mischievous laugh! Anyway, it was not much further along the road before the route veered off to the right and up a pleasant wooded and occasionally forded track towards Greenbarn Farm. It was still only the middle of the day, and we were making good progress.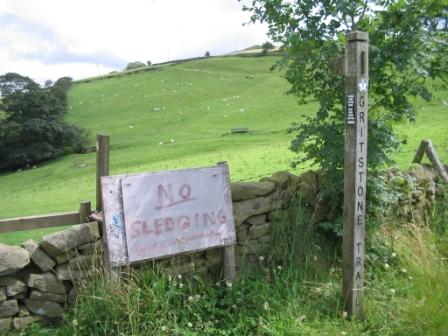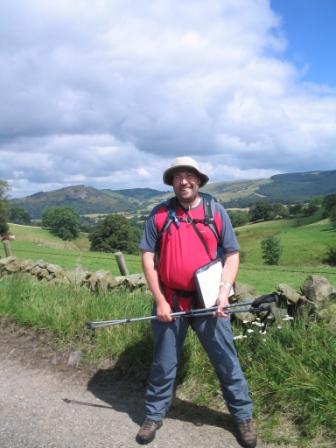 Emerging from the field at the highest part of the mini-hill we were crossing, we were amused to see a "No Sledging" sign. Sound advice for this scorcher of an afternoon! We were now heading downhill towards the edges of Sutton village, before the long sweep up Croker Hill to Sutton Common. I knew that while not on the actual route, the upcoming Ryles Arms pub would be passed within a couple of hundred yards, and that short distance was covered by a public right of way along a stony track. Jimmy and I took another of our diversions, and adjourned to the bar. The barman, in bow tie and dress shirt, treated us (in grubby walking attire) with a warm welcome and served up the customary pint of water for Jimmy, and a pint of Ale Force from Macclesfield's Storm Brewing Company for me. We enjoyed a friendly chat with the barman, before leaving the pub to return back up the track to where we had left the Gritstone Trail.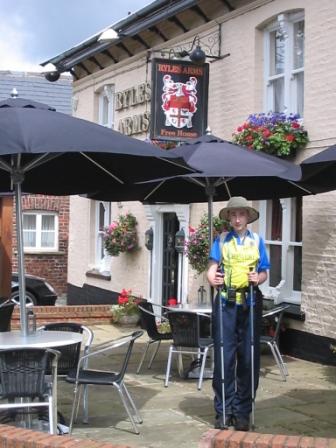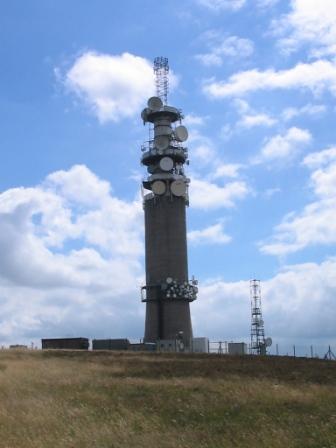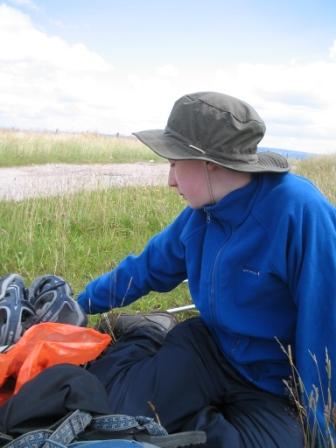 The path up to Sutton Common was very much at the crest of a wide ridge all the way. It started as a footworn dirt track, and later joined a stony track and then a tarmac access road that swept in from the right. It was about 2pm, I was absolutely shattered and in need of a good rest, and so I declared lunch. I would have preferred to have set enjoying the views out over the Cheshire Plain to the west, but a sharp wind was bashing in from that direction, so we had to sit with out backs to it. I fired up my Yaesu VX-7R handheld radio and spoke to a couple of stations - Dave G7RYN from Winsford, and Nigel 2E0NHM from near Preston - while we eat our lunches of roast pork sandwiches and Mini Cheddars.