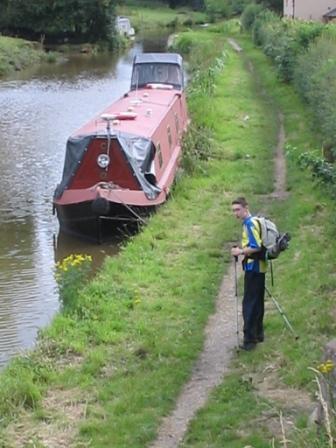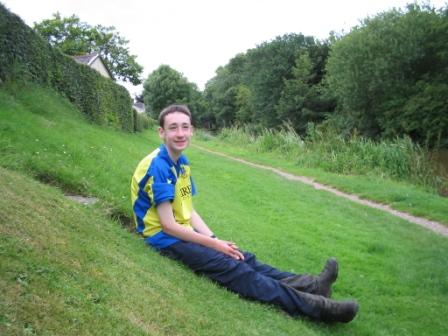 At last, the hills, with their inevitable climbing and descending, were over and done with. There had been many hills on the Gritstone Trail, and the physical effort in topping them and dropping off them had been considerable. My body certainly felt the strain of the relentless undulation, although Jimmy was continuing to do well. We now joined the towpath alongside the southern end of the Macclesfield Canal.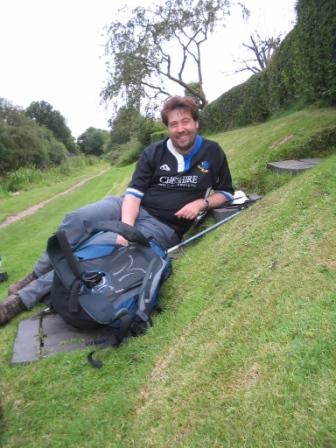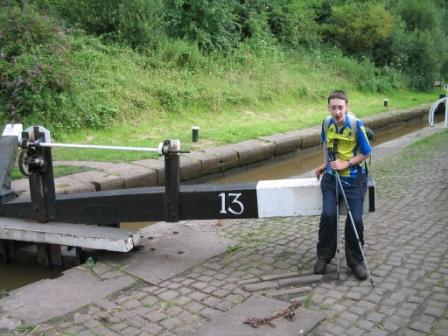 Although Jimmy didn't need to rest, I did, yet again, so barely a mile down the canal, I insisted on another rest, in the Hall Green area. Several signs alongside the canal attempted to attract moored boaters to the nearby pub in Hall Green, but although I could have murdered a pint, I couldn't stomach the thought of any unnecessary steps of additional walking!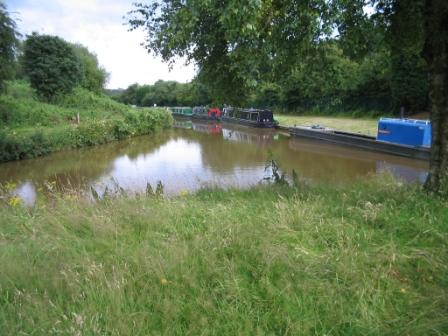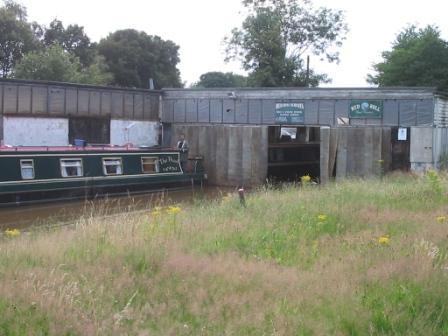 The end of the Macclesfield Canal was quite interesting. After following it over the aqueduct over the A50, the junction with the Trent & Mersey Canal was reached. A boat repair shed called itself "Red Bull Services", and a couple of double locks were passed before the two canals were able to connect physically.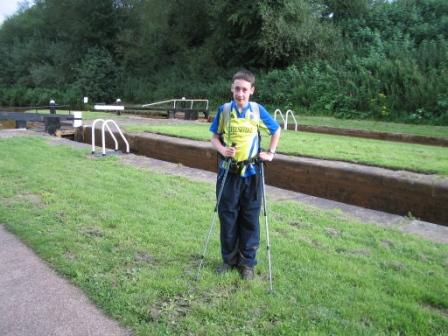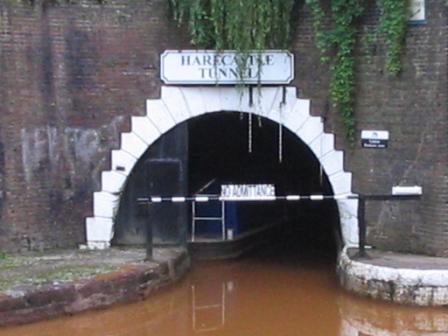 Closing in on the end of our walk, The Canal Tavern was a welcome sight, and a pint was desired. It was shut. So thirsty and unrested, we continued along the canal. Initially, we ignored the Gritstone Trail waymark sign to leave the towpath, preferring to progress a little further to witness the entrance to the Harecastle Tunnel, which passes under Goldenhill to Tunstall, the northernmost of Stoke-on-Trent's six towns.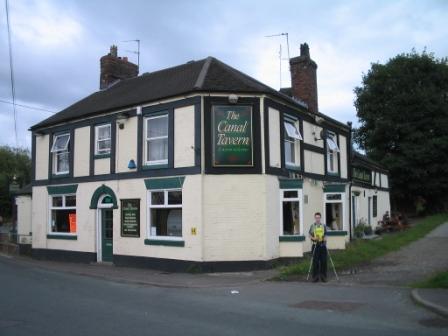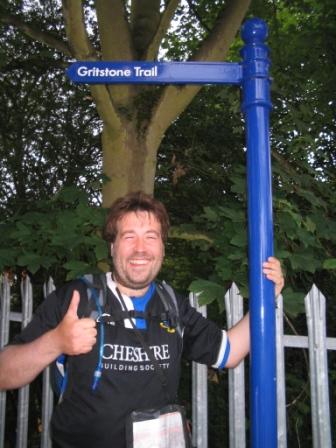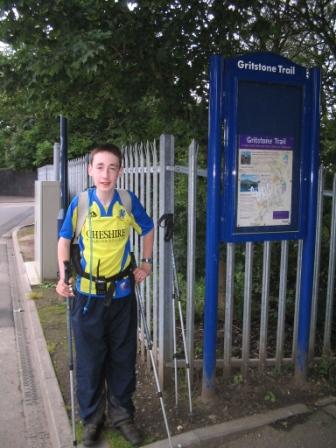 Almost immediately after climbing up the stairs from the canal, we were at the official finishing point for the Gritstone Trail, Kidsgrove railway station. A direct train to Macclesfield was due within 30 minutes, so we sat down and waited on the platform. Boots and socks were replaced with sandals as we gave our feet a welcome breathe. I had never felt so exhausted! Compared to the drinks, meal, welcoming party and general fanfare on completion of the Pennine Way the previous year, this was quite anticlimactic, but it was peaceful, and offered the opportunity for quiet reflection.