Agnew's Hill, GI/AH-005 - 474m ASL - D 327 016 - OSNI Discoverer 9 - 2 SOTA points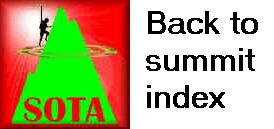 We had sailed from Birkenhead to Belfast on Saturday 1st August 2015, setting out from Macclesfield just hours after Marianne and I returned from our 21st wedding anniversary outing to London. It was a daytime - 10am to 6pm - crossing which I find an interminable drag! We must find a way to talk Marianne round to the benefits of the overnight crossings! Anyway, we stayed at my father-in-law's house in Larne, and it was nice to see the old sea captain. As we retired to bed for the evening, I checked with Jimmy if he was up for an early activation the next morning. He wasn't - but I was, so I set my alarm for 6.30am.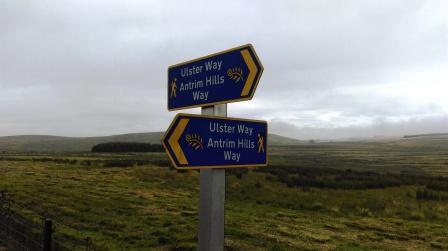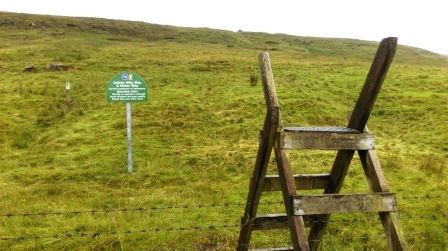 Shortly after 5am on Sunday 2nd August 2015, I grabbed myself a couple of buttered toasted sodas and a coffee, then got on the road. I followed the main A8 Belfast road out of Larne, remembering to quickly turn right onto the A36 Ballymena road. I tried to visually remember which was the correct right turn onto a minor road that would take me up to the Ulster Way to the north of Agnew's Hill. Normally here, I have parked in one of the tight rectangular bays that appear periodically along the road. On this occasion, I simply pulled onto the grass verge on the opposite side of the road to the stile.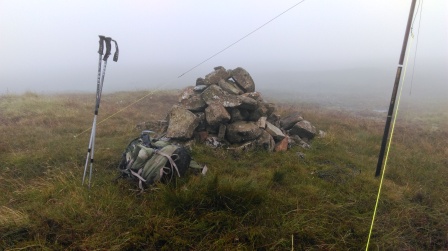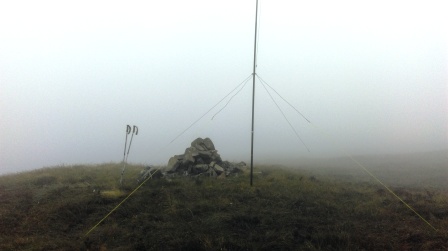 This is typical Ulster Way - good signage, good stiles, terrible underfoot! So it was a damp, boggy slog up steep grass, not so steep grass, many peat banks and the occasional stream. It only seemed to take 20 minutes or so to reach the top stile, which meant I was within yards of the summit, and already well within the activation zone. Like on most previous visits, the clag was thick and visibility low, so I didn't have the pleasurable sight of this stile until I was virtually upon it.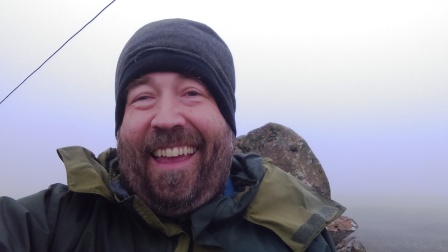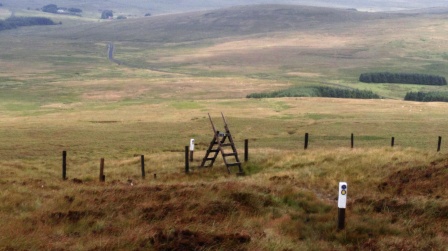 Soon at the summit cairn, I set up, and then had a great time on 10m which was suddenly in much better condition than recent days. 22 contacts featured a mix of CW and SSB QSOs, and included a S2S into Spain. As I started my descent, the mist finally cleared and I could enjoy some views of the Antrim Hills. I drove back to Larne for a shower and change, and more coffee, before heading up towards Ballygalley for Sunday lunch at Halfway House Hotel. We would stay one more night in Larne, and Jimmy and I agreed to jointly activate Slievetrue GI/AH-010 early on the Monday morning.
| | | | | |
| --- | --- | --- | --- | --- |
| Time | Call | Band | Mode | S2S |
| 08:15z | EA2LU | 28MHz | CW | |
| 08:16z | EA2DT | 28MHz | CW | |
| 08:16z | OE6GND | 28MHz | CW | |
| 08:17z | DL3HXX | 28MHz | CW | |
| 08:18z | OK1KT | 28MHz | CW | |
| 08:19z | DL3JPN | 28MHz | CW | |
| 08:24z | OK1MOS | 28MHz | CW | |
| 08:25z | F6EYB | 28MHz | CW | |
| 08:27z | HB9MKV | 28MHz | CW | |
| 08:29z | DL2HWI | 28MHz | CW | |
| 08:33z | IK6JSW | 28MHz | CW | |
| 08:35z | OK1KNA | 28MHz | CW | |
| 08:35z | DM4CW | 28MHz | CW | |
| 08:36z | IZ5ILK | 28MHz | CW | |
| 08:38z | EA2IF/1 | 28MHz | CW | |
| 08:42z | EC1AJL | 28MHz | SSB | |
| 08:47z | DH0MWH | 28MHz | SSB | |
| 08:48z | EB1IFK | 28MHz | SSB | |
| 08:48z | EB2JU | 28MHz | SSB | |
| 08:50z | EC2AG/P | 28MHz | SSB | EA1/BU-061 |
| 08:55z | 9A7JCY | 28MHz | SSB | |
| 09:05z | DJ5AA | 28MHz | CW | |