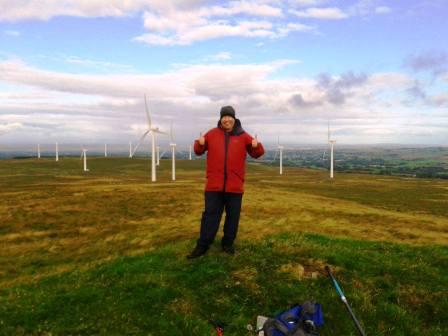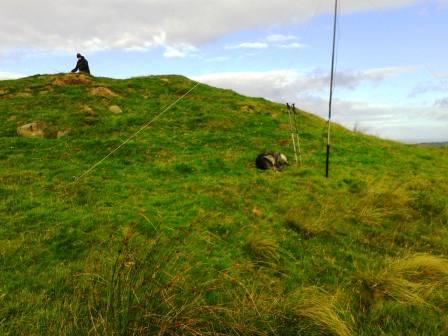 Our second summit on Sunday 18th August 2013 was Big Collin GI/AH-008. Instead of the usual parking/picnic area on the B94, we pulled into to the wide entrance for the wind farm just beforehand, and a slightly higher starting point.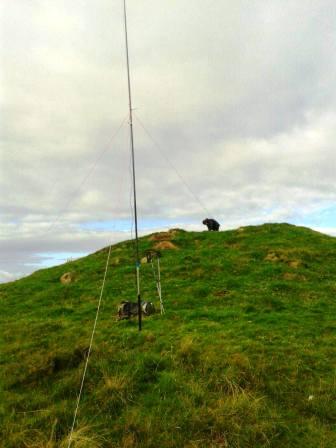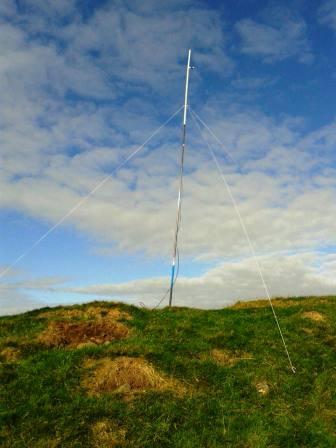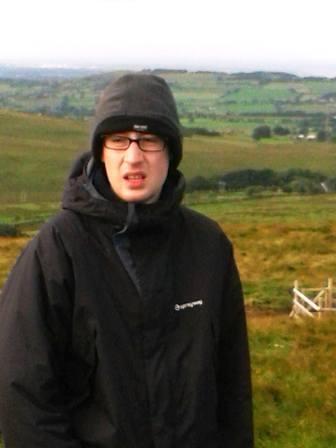 Jimmy and I made our way across the rough tussocky ground which was not easy going, but not overly difficult either. Around 15 to 20 minutes later, we were on the summit and selecting our operating positions.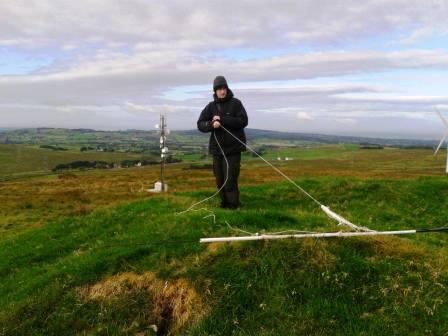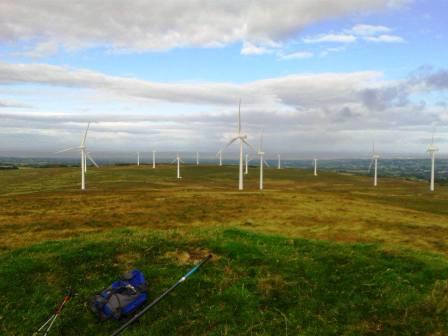 On 2m FM, and using the SOTA Beams MFD atop a SOTA Pole, Jimmy made five QSOs. On 12m CW I also got five, plus one more on 12m SSB. For the descent, we aimed more directly to the wind farm access road rather than the parking spot, which gave a slightly better route. It was still before 10am, so we decided to sneak in an activation of Agnew's Hill GI/AH-005 as well.
| | | | |
| --- | --- | --- | --- |
| EA1OD | 12m | CW | T |
| GB4CTL | 2m | FM | J |
| HB9AMO | 12m | CW | T |
| EA2DT | 12m | CW | T |
| DJ5AV | 12m | CW | T |
| GB0GPF | 2m | FM | J |
| F5UKL | 12m | CW | T |
| GN0LIX/P | 2m | FM | J |
| EA2DT | 12m | SSB | T |
| MI6XOX/P | 2m | FM | J |
| 2M0NCM/M | 2m | FM | J |