Black Mountain, GW/SW-041 - 703m ASL - SO 255 350 - OS Explorer OL13 - 6 SOTA points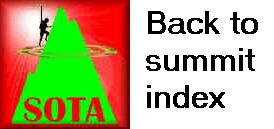 Monday 20th January 2020 - Black Mountain GW/SW-041, The Begwns GW/MW-025 & Bradnor Hill G/WB-011
We decided this would be our final day out, and that we would end it by driving home. But only after a meal at the Maahis Indian restaurant at Ruabon on the A483, where I was determined to have another experience of the house special Welsh lamb dish - and introduce Liam to it too.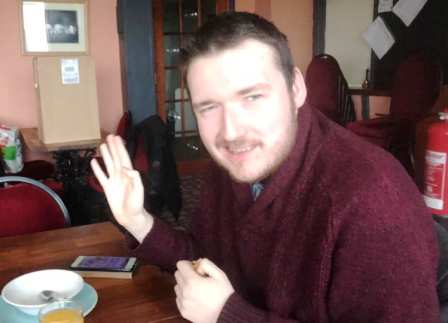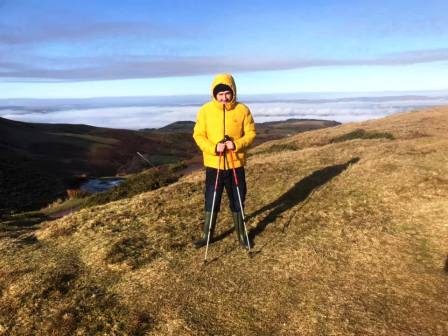 That would mean we would need to fill out the day with 'things to do', but being another lovely day weather-wise, that was not difficult. I sat the satnav to take me to Gospel Pass, close to the Wales-England border. We parked there and donned our coats, hats and trekking poles for a walk to the summit activation zone.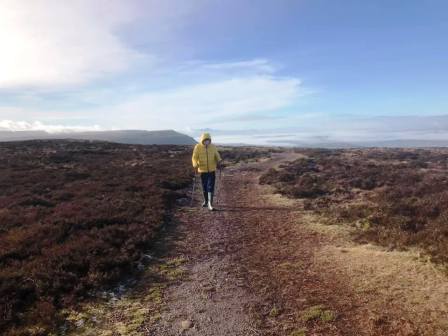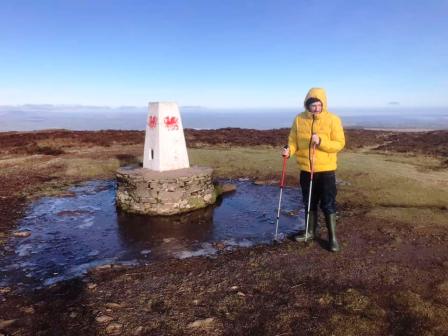 After a short steep climb from the car park, we were on the ridge and an almost flat walk along a good path to Hay Bluff trig point. From here, we doubled back on a hairpin bend in the Offa's Dyke Path and continued towards the summit. We had no intention of reaching the summit, just to get ourselves comfortably inside the activation zone, which we knew we would be after the next short steeper stepped section.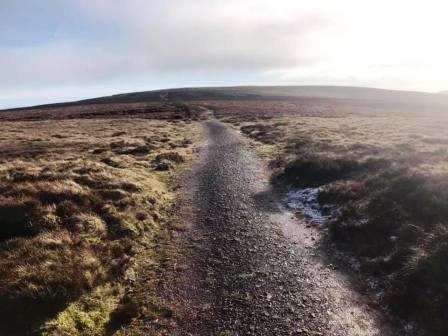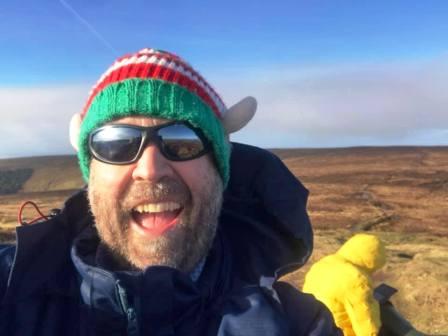 The handheld gamble paid off again, and this time a bumper eleven QSOs were logged. That doesn't half save time, not needing to erect and pack away masts etc, on a multi-summit day like this. We reversed the walk back to the car and made our way next to The Begwns GW/MW-025.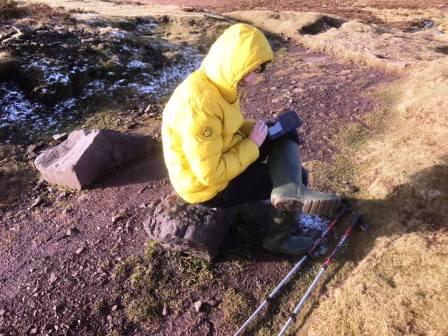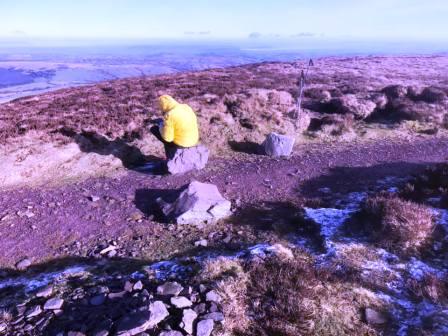 | | | | |
| --- | --- | --- | --- |
| Time | Callsign | Band | Mode |
| 12:28 | G4WTF | 144MHz | FM |
| 12:30 | G8XYJ/M | 144MHz | FM |
| 12:30 | 2E0XTL/M | 144MHz | FM |
| 12:31 | M3XTL/M | 144MHz | FM |
| 12:33 | M0HCU | 144MHz | FM |
| 12:35 | M0WYP | 144MHz | FM |
| 12:37 | M0RHK | 144MHz | FM |
| 12:39 | MW0OFA | 144MHz | FM |
| 12:39 | M6DRW | 144MHz | FM |
| 12:41 | G0DUQ | 144MHz | FM |
| 12:42 | M7EDZ | 144MHz | FM |