Buckden Pike, G/NP-009 - 702m ASL - SD 960 787 - OS Explorer OL30 - 6 SOTA points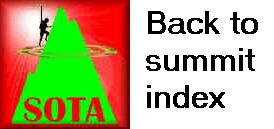 Following descent, we drove southwards via Arncliffe, and then sharp right northwards through Kettlewell, Buckden and Cray. There was a convenient small parking spot right opposite the bridleway at 394479. For the first few minutes, we walked along the level bridleway above Cray and heading back towards Buckden. Then we spotted an established trodden path contouring up the hill at an angle to the bridleway, so we followed this. In short order, we met the ascending bridleway route from Buckden, and then just followed this around to the summit, via several false summits. There were some very boggy bits, not quite as bad as the route from Tor Dyke, but with, of course, much more ascent.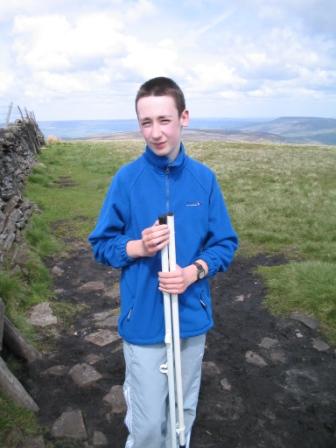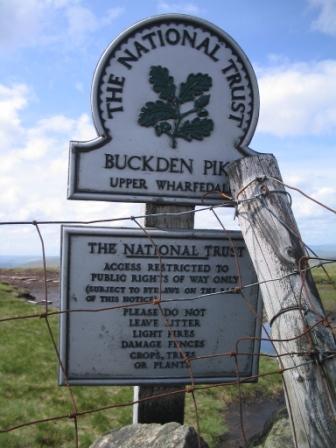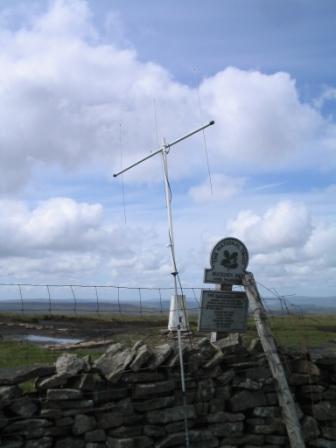 Again, like the earlier activation of Horse Head Moor G/NP-021, contacts were made on both 2m FM and 2m SSB, including keen VHF contester and SOTA chaser G3CWI on the latter. Today's soup was Spinnaker Bouillabaisse seafood soup, which was enjoyed by us both before descent. An even better treat awaited us upon our return home, with roast beef and all the trimmings. But definitely the best of all, was the peace of mind that the spectre of Jimmy moaning and groaning about missing Horse Head Moor, had been avoided. Phew!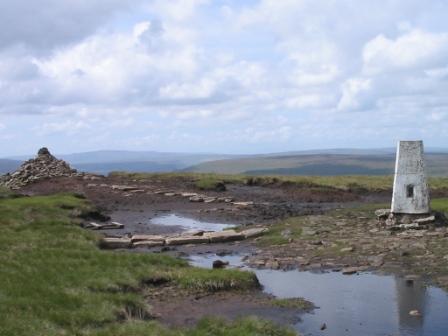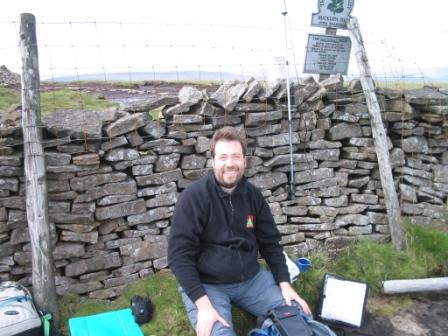 Many thanks to the following stations, all worked on 2m with 2.5 watts:
| | | | | |
| --- | --- | --- | --- | --- |
| M0SJJ | Barrow-in-Furness | Sam | FM | T, J |
| G4RQJ/P | White Hill SP-006 | Rob | FM | T, J |
| M0SGB/P | Great Whernside NP-008 | Steve | SSB | T, J |
| G3CWI/M | Warrilow Hill (Charity Lane) | Richard | SSB | T, J |
| G0HRW/P | Winter Hill SP-010 | Ian | SSB | T, J |
| GW4EVX/P | Foel Fenlli NW-051 | Ron | FM | T, J |
| G4BLH | Brierfield | Mike | FM | T |