Calf Top G/NP-022 - 609m ASL - SD 664 856 - OS Explorer OL2 - 4 SOTA points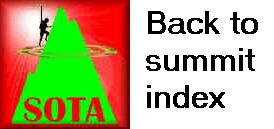 On Saturday 15th November 2008, we dealt with Calf Top G/NP-022. It was my 199th SOTA Activator Unique - and Jimmy's 186th. (Yes, the priority "to-do" list remains those 13 that he has been up with me before he was licensed and that we haven't returned to since!).

Breakfast was at Lymm Truck Stop for Full English plus extras and tea (apart from Liam who had one of those Muller Corner things). It chucked it down as we headed north on the M6, but I had faith in the BBC TV weather forecast that agreed with the Met Office website and assured me that early rain would soon clear southwards. Happily, it was dry by Preston, and remained so all day.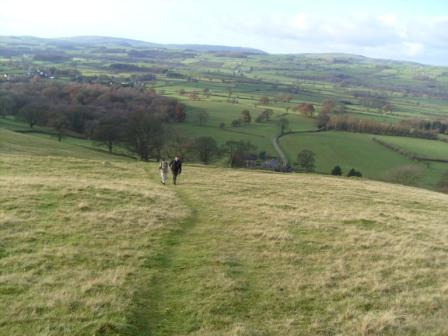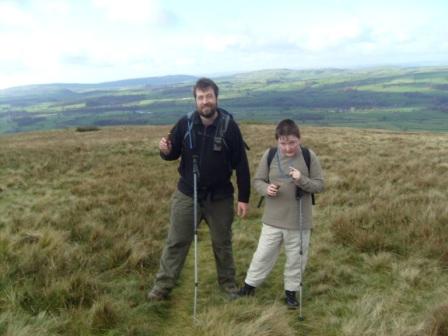 Jimmy directed me off at J36, through Kirkby Lonsdale and through to Eskholme after a diversion into Barbon to stock up on some chocolate bars for energy. We parked on a bit of concrete by a gate (without blocking) a couple of hundred yards before the big house at Eskholme. I had originally driven right up to the house, and the chap there suggested that parking spot to me. Usually in such instances, I get offered a parking spot in the private property, but this result was hardly the end of the world!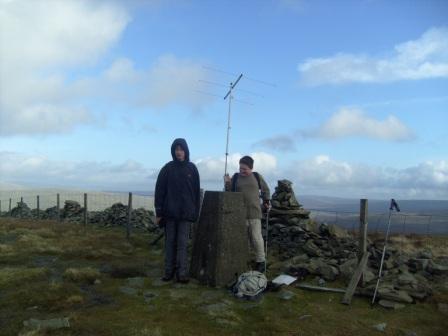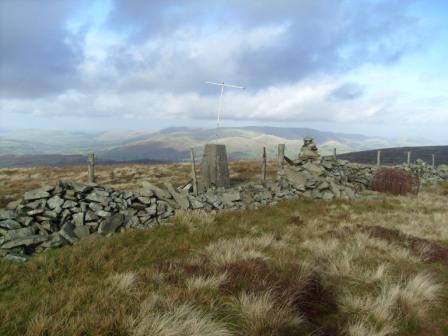 The footpath led out from behind the property and up the hill, and was hardly defined at all. After an initial annoying section of field, riddled with rocks in the grass, we followed a quad-bike track around to the left. This eventually faded to nothing, but left us with only a hundred yards or so over rough moorland before we hit the main path again.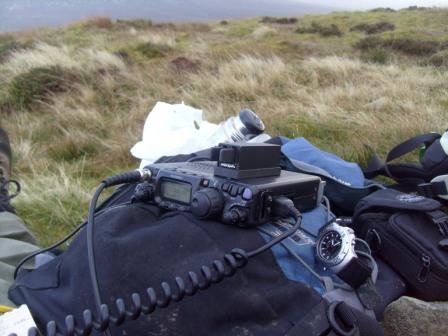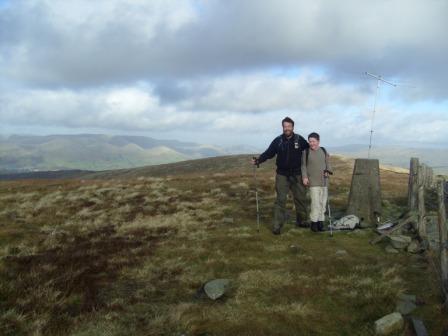 A short level section was followed by a long curving ascent to Castle Knott, then a steep descent of about 50m in height to a very marshy saddle. The ascent to Calf Top G/NP-022 summit from here was fairly rapid. Coats and hats were soon deployed in the chill at the top, as we relocated behind the wall on the opposite side of the fence to the trig point, for much needed shelter.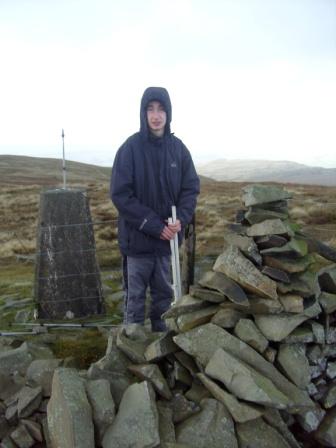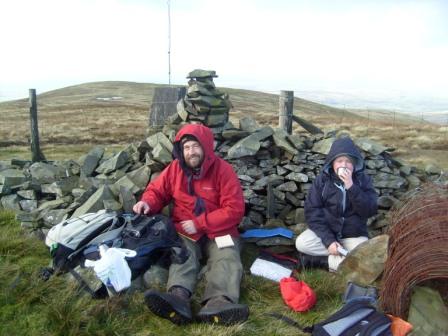 The trig point was without cap, and Jimmy had already inserted his walking pole into it and assembled the SOTA Beam and WASP atop it, by the time Liam and I arrived. I tried to multi-task by serving the Baxters Deli range Italian Wedding Soup (pasta, meatballs, peppers, peas, onions in a rich tomato soup) while setting up the FT-817 with microphone and Palm Paddle.
On reflection, I think 80m CW/SSB would have been a better choice for this hill today. I enjoyed a thoroughly pleasurable descent chatting non-stop with my youngest son Liam while Jimmy, as ever, forged on ahead. The three of us did convene briefly for a Double Decker bar each to supply the energy to round off the day.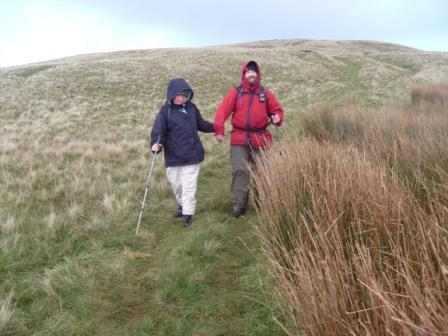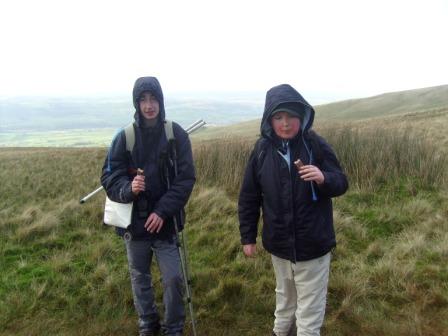 Back at Eskholme, the property manager was out in the yard and keen to hear of our day since we saw him that morning. He was surprised to hear that Jimmy and Liam had made it to Calf Top summit and back in the day (probably about 10km) until I explained to him the actual depth of fellwalking experience my two sons have between them!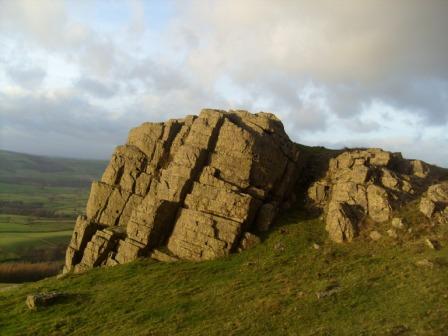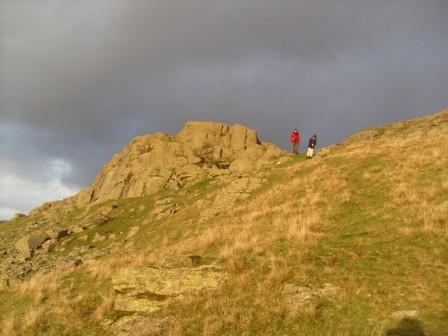 The Snooty Fox in Kirkby Lonsdale provided a welcome interlude before hitting the motorway. A pint of Black Sheep for me, water for Jimmy and a J2O for Liam, accompanied by a bag of pork scratchings each and the customary £1 profit on the It-Box Word Soup game. A relatively long walk today, but a very enjoyable one. Thanks to all who called us on the radio:
| | | | | | |
| --- | --- | --- | --- | --- | --- |
| GW0DSP | Connahs Quay | Mike | 2m | CW | T |
| GW1LFX | Connahs Quay | Mike | 2m | CW | T |
| G4BLH | Brierfield | Mike | 2m | CW | T |
| GW0DSP | Connahs Quay | Mike | 2m | SSB | J |
| GW7AAV | Connahs Quay | Steve | 2m | SSB | J |
| M3WFV | Southport | Gary | 2m | SSB | J |
| G6LKB | Ulverston | Dave | 2m | SSB | J |
| G0HIK/P | Kirkby Moor LD-049 | Nick | 70cm | SSB | T, J |
| M3TMX | Dalton-in-Furness | Jordan | 2m | FM | T |
| G6LKB | Ulverston | Dave | 2m | FM | T |
| 2E0EDX | Blackpool | Ian | 2m | FM | T |
| M1AVV/M | descending Lingmoor | SImon | 2m | FM | T |
| M1YAM/M | Kirkstone Pass | Clive | 2m | FM | T |
| M1DHA | Barnoldswick | Alan | 2m | FM | T |
| G4BLH | Brierfield | Mike | 2m | FM | J |