Crockdooish, GI/SM-020 - 321m ASL - C 529 024 - OSNI Discoverer 7 - 1 SOTA point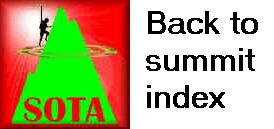 Saturday 8th August 2015 marked the end of a fantastic few days in County Derry. All four of us had loved the area and felt we would like to return. Check-out from the cottage was 10am, so Jimmy and I required a well-executed early morning activation without hiccups if we were to get one more in. We set out shorlty after 5am and made our way south via Limavady and Claudy. We turned left off the B49 at the Alla Cross Roads and then second right, which took us right up to a farm entrance at C530028.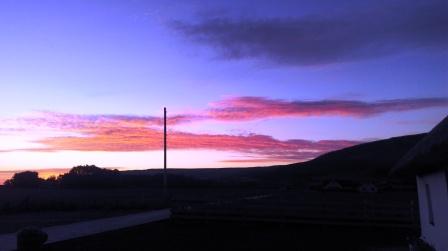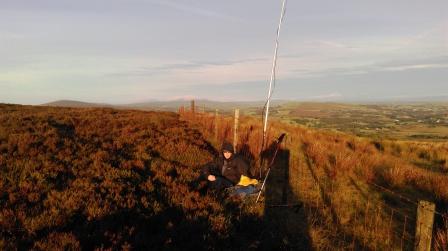 From here it was a fairly short but not straightforward walk to the summit. Initially, it was up a stony track, followed by a sharp right onto a narrow path between a wall and a wood, with the occasional gorse bush to dodge. Jimmy had, as ever, done his research, and advised me when it was time to duck under the branches and work our way through the narrow wooded area. Out into the clear, rough grassland on the other side, we were nearly upon the summit. The summit itself was not marked by anything at all, and determining it in a flat field of long grass would have been difficult.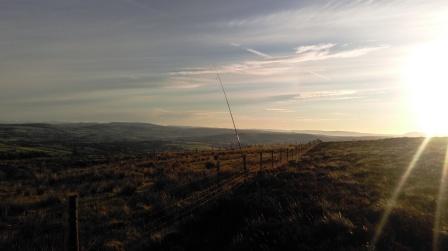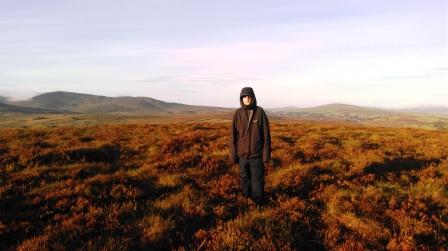 Jimmy got his customary one on 2m FM, but I couldn't get anything on 6m or 10m. I got myself going on 40m, which got me plenty of contacts. Allowing the sun to rise a little bit more did the trick, and I got a couple of Spanish stations on 10m half-an-hour or so later. Jimmy still needed contacts though, so he took over on 40m SSB - and got two. It seemed the fourth was not going to come, and we needed to get back due to the cottage check-out time. He had a go on 20m SSB, and got that elusive contact.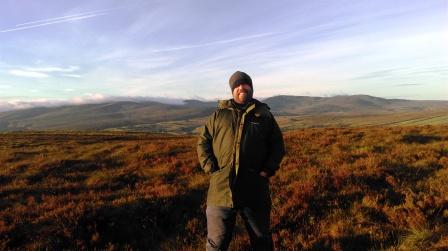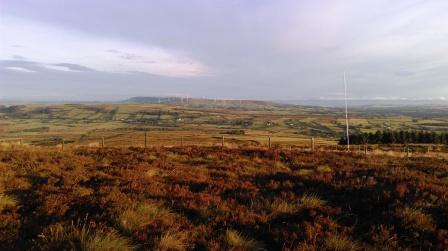 We packed up quickly, and the short descent was rapid too. After driving back up to Ballymultimber, we had time to shower which was a relief! Marianne had decided that we would take the coast road back to Larne, and have frequent stops at various places on the way. It turned out to be an inspired decision, as we squeezed every last bit of enjoyment from our time on Northern Ireland's brilliant north coast.l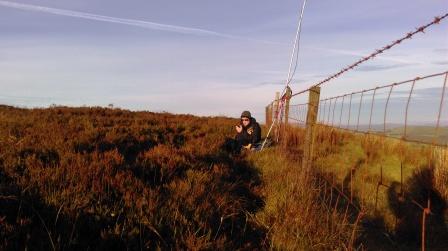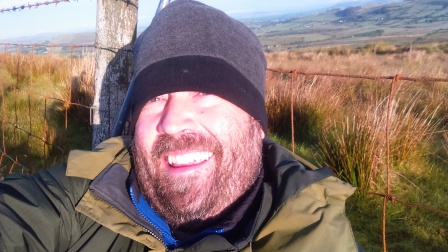 First, we went back into Portstewart. We had earmarked an upstairs cafe for coffee and cakes, but the chosen place was too busy. Instead we took at quick look at Dunluce Castle then continued onto Bushmills where we went in a cafe for a sit-down cooked breakfast and drinks. While here, it would have been rude not to visit the distillery. We didn't take the tour, but enjoyed looking round the shop. Jimmy treated himself to some new clothes while I picked up a rather fine bottle of 12 year special reserve single malt.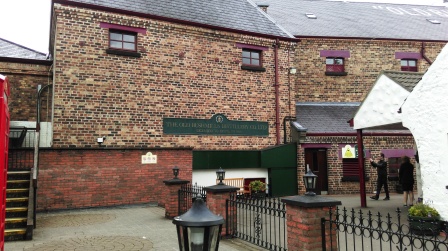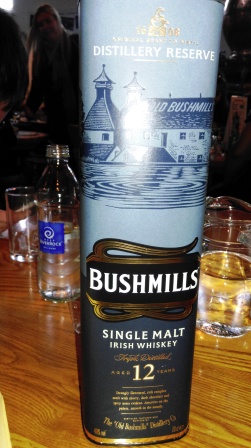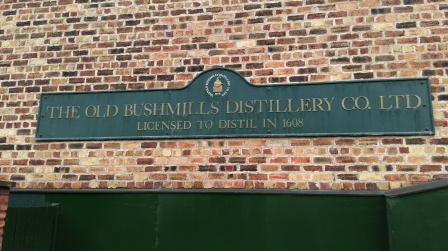 Next stop was White Park Bay. Parking was up near the road, so a walk down through the dunes was required to get to the beautiful beach. It was calm, quiet, clean and very unspoilt. Halfway down to the beach was the original building of the youth hostel, which now resides in new accommodation higher up and nearer the car park. It must have been incredibly atmospheric staying in that original youth hostel!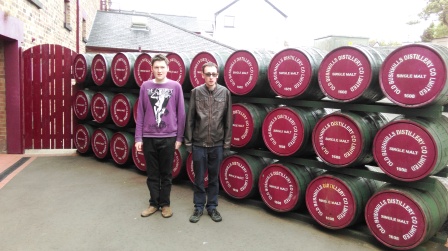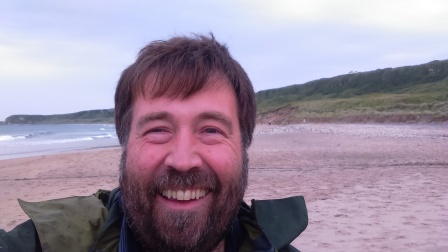 I caught Marianne taking photos of the sea, and the scene put me in mind of Anthony Gormley's "Another Place" sculptured artwork which is now in permanent residence at Crosby, North Liverpool. Hence I took my own photo, which continued to amuse me! That was our final action on the Causeway Coast, and we got on with the matter of driving down to Larne.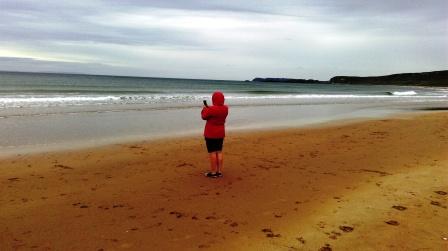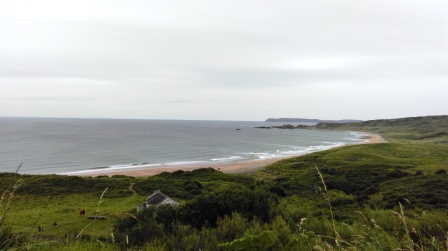 After a KFC tea, I could sense all the rubbish about to pollute the television screen on this Saturday evening. I told Marianne I was going out to activate Big Collin GI/AH-008; Jimmy had seen the wet weather forecast; in fact it was already raining - and he, predictably, declined my invitation.
| | | | | | |
| --- | --- | --- | --- | --- | --- |
| Time | Call | Band | Mode | S2S | Op |
| 06:19z | MI0GDO | 144MHz | FM | | J |
| 06:24z | F5OGJ | 7MHz | CW | | T |
| 06:27z | DM3SWD | 7MHz | CW | | T |
| 06:28z | EA2LU | 7MHz | CW | | T |
| 06:29z | DL3HXX | 7MHz | CW | | T |
| 06:31z | HA7UL/P | 7MHz | CW | HA/KM-029 | T |
| 06:33z | DL6UNF | 7MHz | CW | | T |
| 06:34z | DL2HWI | 7MHz | CW | | T |
| 06:35z | PA7ZEE | 7MHz | CW | | T |
| 06:36z | LA1ENA | 7MHz | CW | | T |
| 06:37z | G4OBK | 7MHz | CW | | T |
| 06:38z | DL2SBA | 7MHz | CW | | T |
| 06:39z | DJ5AV | 7MHz | CW | | T |
| 06:39z | IK4DRY | 7MHz | CW | | T |
| 06:50z | EA2LU | 28MHz | CW | | T |
| 06:51z | EA2DT | 28MHz | CW | | T |
| 06:56z | G0RQL | 7MHz | SSB | | J |
| 07:04z | EA2DT | 7MHz | SSB | | J |
| 07:16z | SQ9PND | 14MHz | SSB | | J |