Crowborough, G/SE-007 - 242m ASL - TQ 510 305 - OS Explorer 135 - 1 SOTA point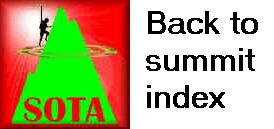 Friday 30th August 2019
From Ditchling Beacon G/SE-006, I made my way north, following the satnav instructions. As usual, when entering the town of Crowborough, it was quite a dilemma as to where to actually set-up and attempt an activation. I had a bit of a drive around, but failed to see anywhere particularly suitable. In the end I decided to park in the gold club car park and walk around to the public footpath that cuts the corner through the woods behind. On reflection, for future reference, there is a wide grass verge between the golf club car park and the road, with a large wooden bench. This is probably not ideal at busy times through the middle of the day, but late evening or early morning when things are quiet, this could possibly be a comfortable spot.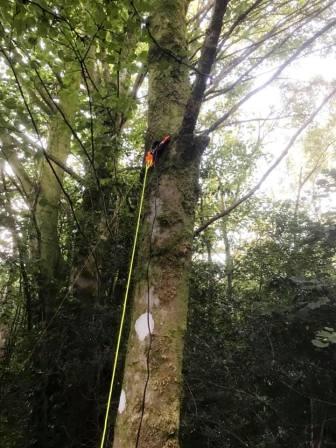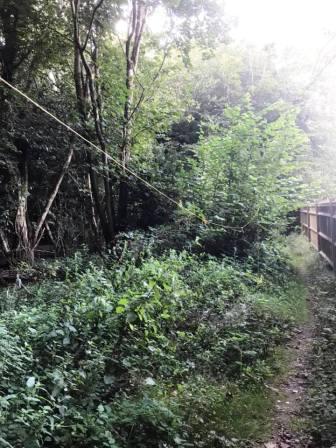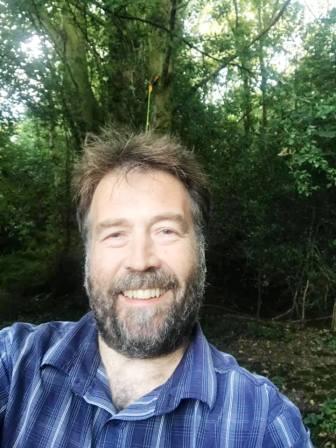 The wood seemed a lot more "wooded" than when I activated here previously, back in 2008. I didn't fancy my chances of erecting the SOTA Pole, let alone hanging a dipole from it! Instead, I noted a tree trunk with a convenient branch at about 10 feet AGL. I chucked the Bandhopper 4 over this so that the centrepiece was supported at this point. I then strung out the dipole legs, but only to the 40m lengths.
I attempted 30m CW and FT8 first, but I couldn't get a sniff of a contact. I closed the links on the linked dipole and self-spotted on 40m CW. Now I did get my four QSOs, but even so, it still took me nearly half-an-hour to do so. There's something about Crowborough - I just never seem to manage a straightforward or enjoyable activation here!
I now wasn't too far from my evening accommodation. I wasn't expecting too much of the Europa Gatwick hotel, certainly not at £33 for the night. But in fact it was rather pleasant, and my room was comfortable and clean. I had dinner in the restaurant that night which was acceptable too. I went for a walk over to the nearby pub - but that wasn't acceptable. Ale that tasted like vinegar, and I won't go into detail about the state that the gents toilets were in.
The next morning I would first make for Botley Hill G/SE-005.
| | | | |
| --- | --- | --- | --- |
| Time | Call | Band | Mode |
| 18:25z | IK2LEY | 7MHz | CW |
| 18:28z | E77A | 7MHz | CW |
| 18:47z | OV1CDX | 7MHz | CW |
| 18:52z | SA4BLM | 7MHz | CW |