Gruggandoo, GI/MM-013 - 382m ASL - J 200 255 - OSNI Discoverer 29 - 1 SOTA point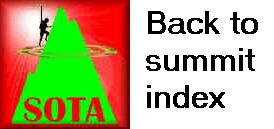 So that was the Mournes completed - all 17 of the originally listed GI/MM summits, all activated by Jimmy and I over the past six years. With time available on Saturday 31st May 2014, I decided to activate the nearby Gruggandoo GI/MM-013 before attempting to shoe-horn in a couple of "drive to the top" summits before the ferry.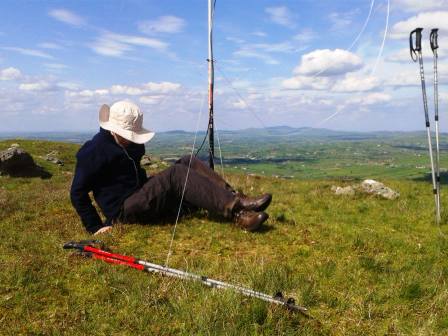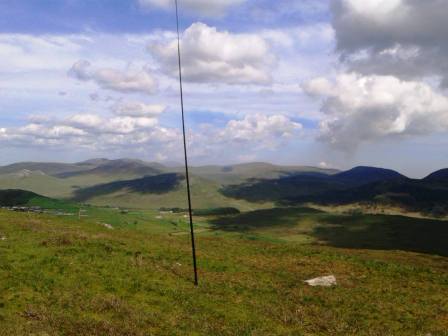 Jimmy directed me back up the B27 through Hilltown, left onto the B25 and right onto the Mullaghgariff Road. We parked, as in 2008, beside the byway entrance at J194261. I remembered this as a very short and easy walk, and I suppose it was, but it somehow appeared more demanding after the exertions of the morning! I quickly got into my stride along the stony track, and was soon pulling a long way in front of the fatigued Jimmy. I knew this would be very temporary though, and by the time I reached the first gate he was within speaking distance of me behind me. Good job too, for I was about to head the wrong way!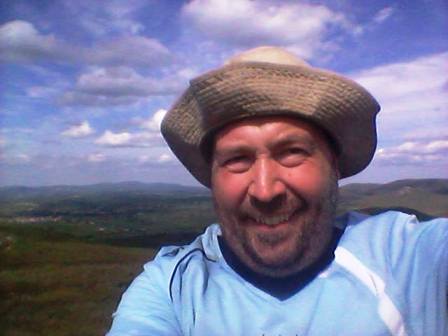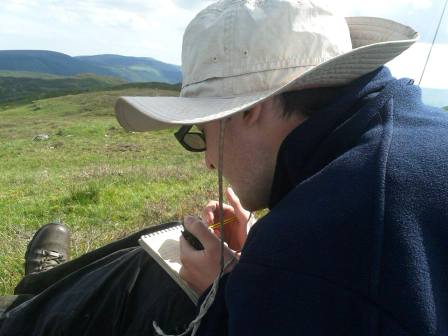 After another couple of gates and fences, a very damp boggy area needed to be negotiated to get onto the summit area. There is little to celebrate the summit up here, but for a small and paltry cairn. However, the views are stunning, especially so on a day of glorious weather like we were having.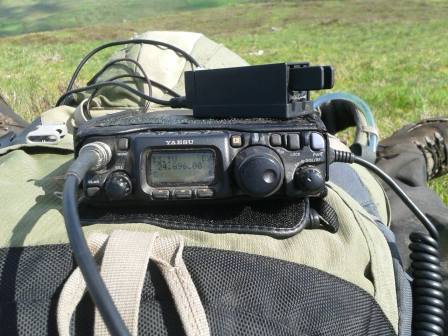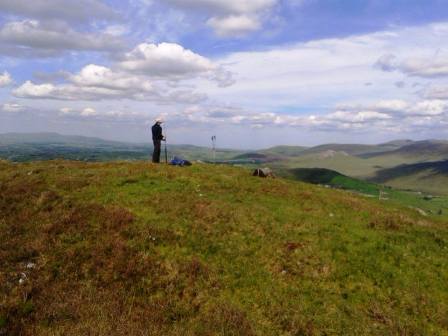 Well 24MHz was continuing to behave itself. Nothing spectacular with just six CW QSOs, but no threat of failing to qualify or pick up the multiplier. Jimmy was having a more difficult time however, and had only picked up two replies on 2m FM. I tuned the EFHW onto 20m for him, and spotted him on an SSB QRG. EA2LU and EA2DT did the honour for him to qualify, so we could pack up and go to the next one - Carrigatuke GI/CA-003.
| | | | |
| --- | --- | --- | --- |
| EI6FR | 2m | FM | J |
| DL5AV | 12m | CW | T |
| GI4SRQ | 2m | FM | J |
| DL6RAI | 12m | CW | T |
| OH1MRR | 12m | CW | T |
| EA2LU | 12m | CW | T |
| OH1CM | 12m | CW | T |
| GI4SRQ | 12m | CW | T |
| EA2LU | 20m | SSB | J |
| EA2DT | 20m | SSB | J |