Hail Storm Hill, G/SP-009 - 477m ASL - SD 835 193 - OS Explorer OL21 - 1 SOTA point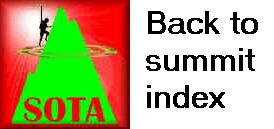 Sunday 23rd September 2018 - Freeholds Top G/SP-011, Hail Storm Hill G/SP-009 & Winter Hill G/SP-010
Gig: Joe Longthorne
Venue: Viva Blackpool
After Freeholds Top G/SP-011, I drove further west andI parked in the village of Cowpe, which sits immediately beneath Hail Storm Hill. I began the walk up through the scrapyard. I was soon on the familiar track up from Waterfoot and heading up towards Top of the Leach. This point is 3m lower than the true summit of Hail Storm Hill, with hardly any drop in-between. Therefore, despite being a couple of miles away, it is in the activation zone - and is a much more desirable site for a portable station.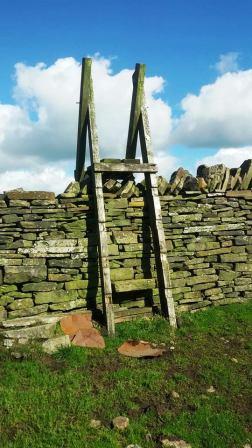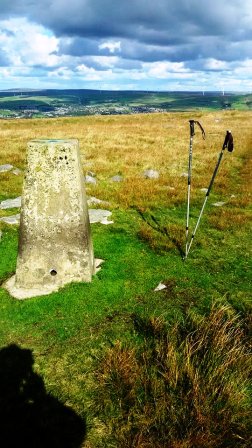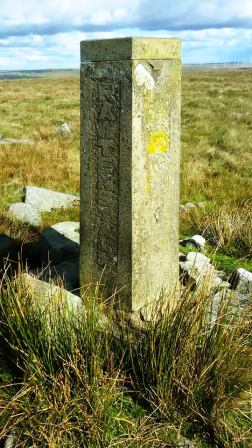 Not that I set up a "portable station" as such. I was being very lazy again, and just getting away with using my handheld. I did make ten QSOs though - 7 on 2m FM and 3 on 2m C4FM (Fusion).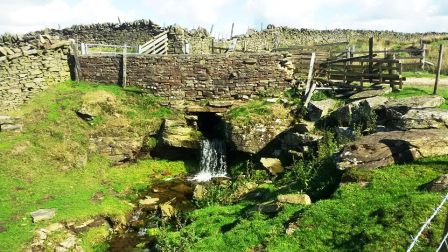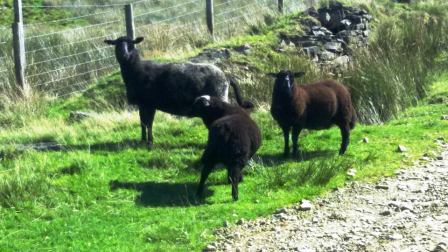 The descent was a straightforward reversal of the ascent route without any variations to create loops. Such are possible in this area, but I didn't really have time for experimentation. The musical director phoned me up to check on my progress and sounded quite alarmed when I told him I was walking down a hill! "Get a move on" I was told! It turned out he assumed I was on a hill back over in East Yorkshire! In the event, I was at soundcheck before he was.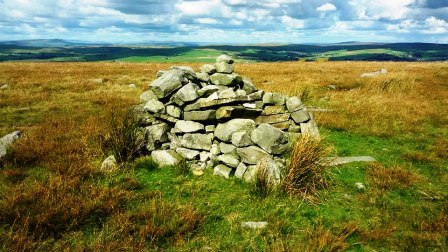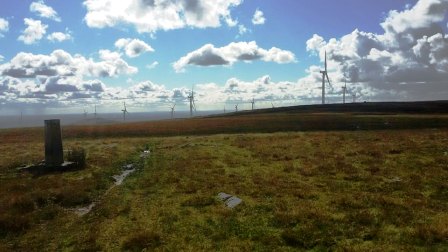 Soundcheck was very quick, this being the fourth consecutive night with the same band. We adjourned to the nearby Nandos for some food, although I found the experience to be entirely mediocre. I won't be returning. It was a tremendous gig again, very enthusiastically received by the audience. My good friend Joy, the lead singer with Motown Gold (who I'd been working with three nights earlier) had come to see the show with her daughter, and it was great to see them.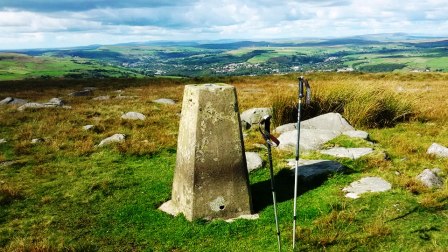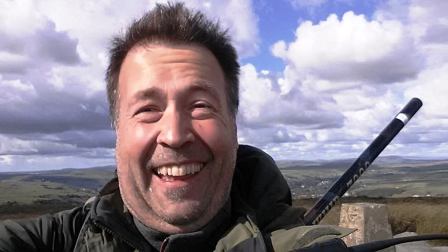 The show finished. I packed up and loaded the car. It was 11pm. So, obviously, I headed off to do another SOTA activation - on Winter Hill G/SP-010!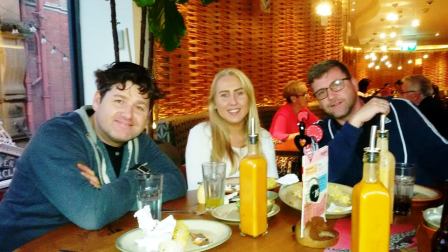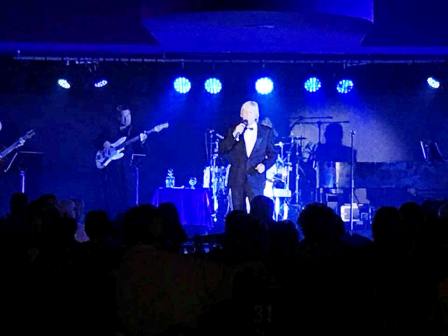 | | | | |
| --- | --- | --- | --- |
| Time | Call | Band | Mode |
| 13:26z | 2E0LKC | 144MHz | FM |
| 13:27z | 2E0LMD | 144MHz | FM |
| 13:28z | M6ODZ | 144MHz | FM |
| 13:30z | M6XBQ | 144MHz | FM |
| 13:34z | 2E0XLG/P | 144MHz | FM |
| 13:36z | G4WWS/P | 144MHz | FM |
| 13:41z | G0KZH | 144MHz | C4FM |
| 13:48z | M6XBQ | 144MHz | C4FM |
| 13:53z | 2E0MOW | 144MHz | FM |
| 13:55z | 2E0MOW | 144MHz | C4FM |