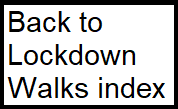 Route description & photos
There is parking available at the start point, which is the sharp bend in Flatts Lane, Kettleshulme. Alternatively, park on the main road and walk the short distance to the start point.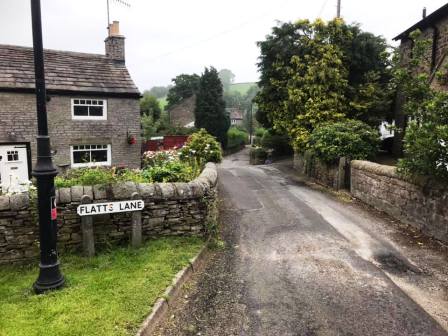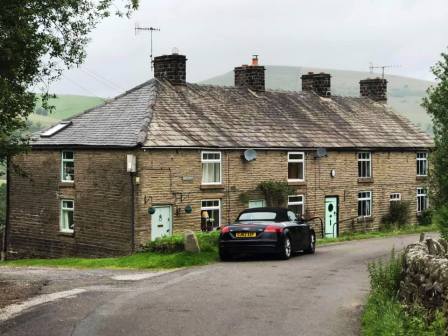 Walk in a northerly direction, which also brings you back to the main road. Follow the road a short distance north before bearing left. This joins a residential lane. Continue north and bear left onto a track before a row of cottages.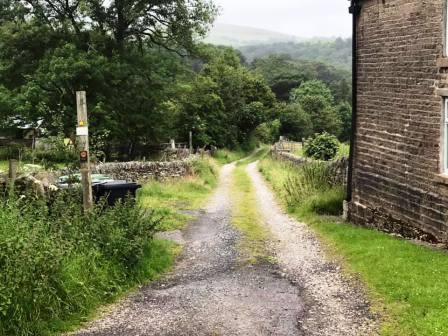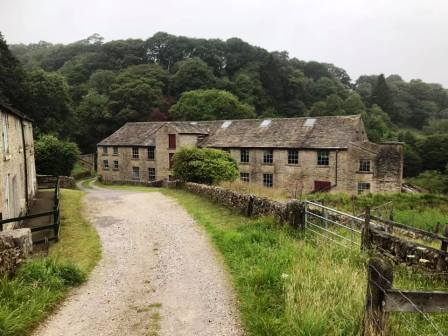 Follow the track down to the old mills a Todd Brook. Continue on the public footpath beyond the mills.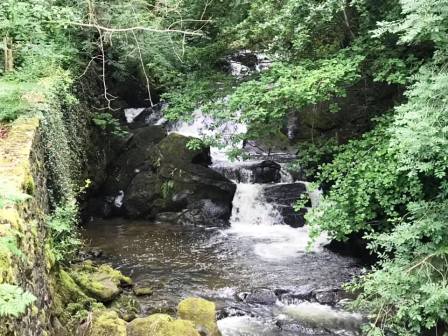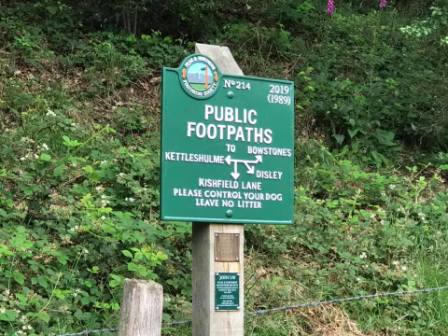 Shortly after the mills, take care to bear right to follow the footpath up to Cornfield Farm.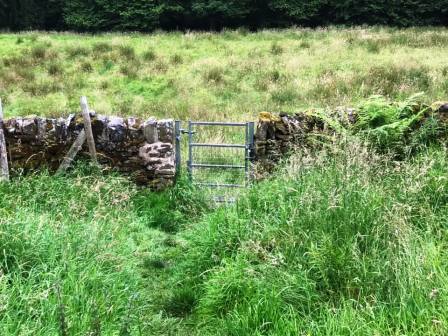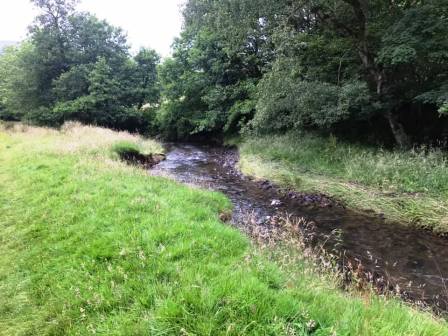 After climbing to Cornfield Farm, follow the public footpath to the left of the farm buildings and out onto the lane.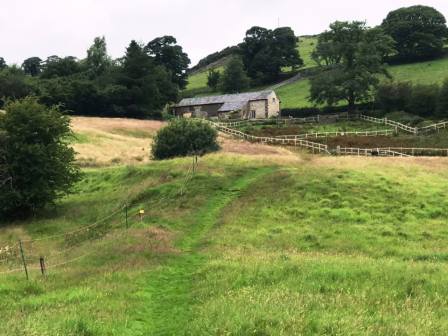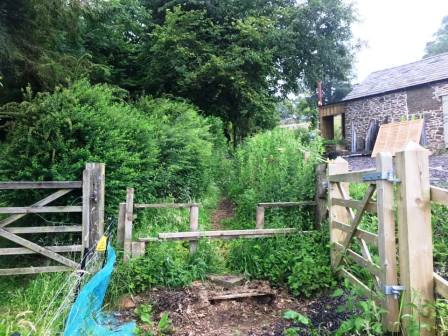 Turn left onto the lane, and the quickly right onto a track to pass more of the farm buildings and the main house.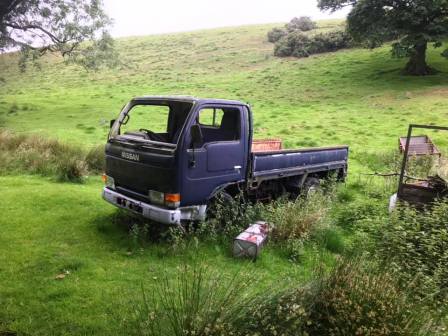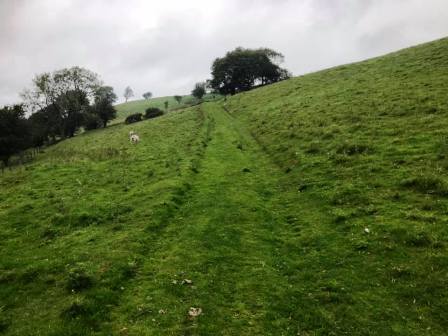 The track climbs gradually up towards Moorside. This was a hotel in times gone by but is now a resedential school.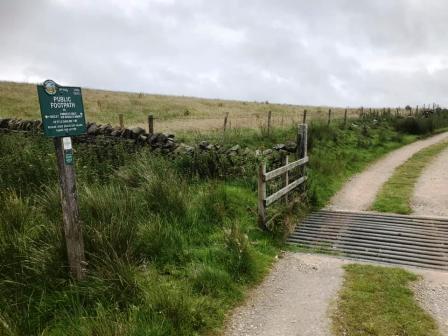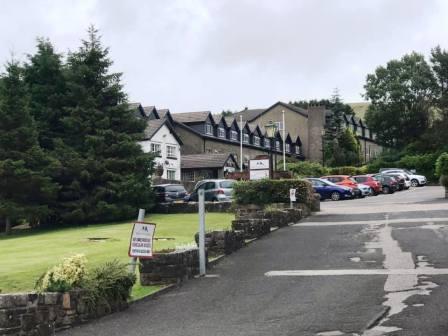 The public right of way joins the access road for the school to lead out to the road. Cross the road to join the Gritstone Trail which climbs a tarmac lane up to Bowstones.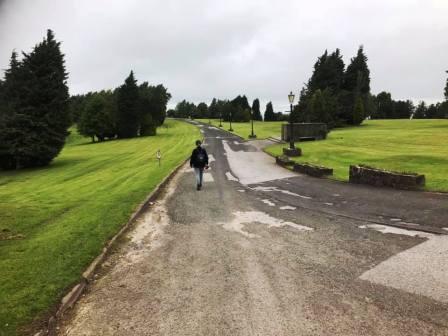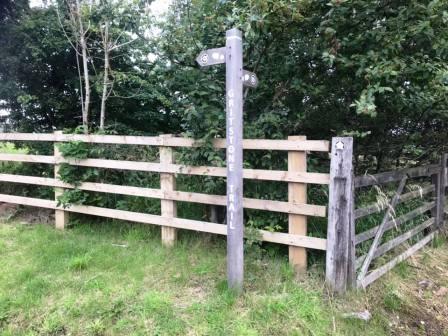 After the Bowstones, the route continues to coincide with Gritstone Trail with an excellent section of ridge walking above Lyme Park.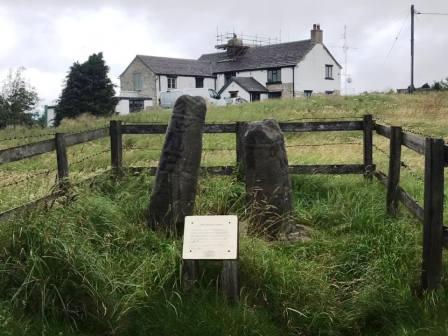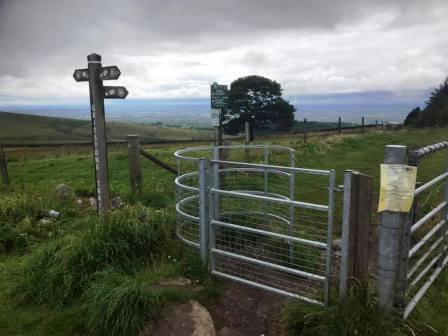 A short detour to the right can be made to take in the trig point at the summit of Sponds Hill.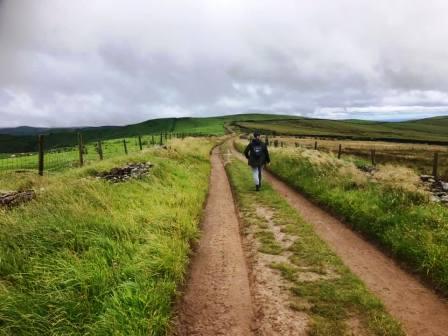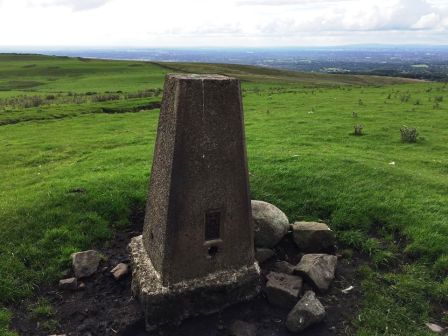 Continue down the track to Bakestonedale Road, Pott Shrigley. Turn left and follow the road down to its junction with the B5470 Macclesfield to Whaley Bridge road.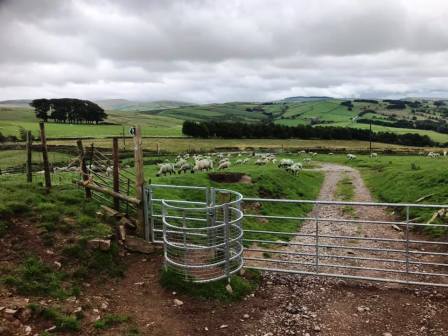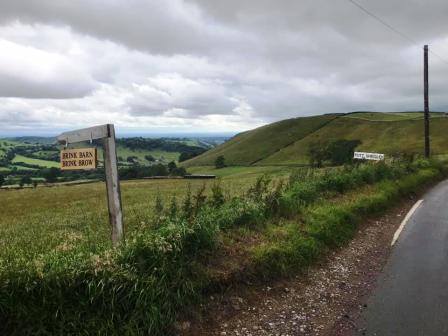 Turn right to follow the main road for a short distance before turning left onto the track to Charles Head Farm.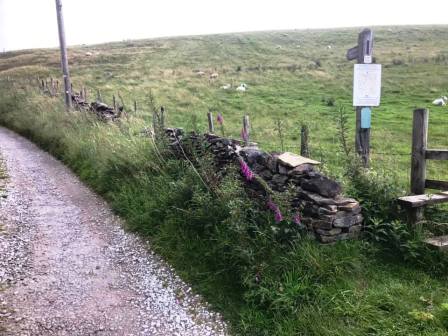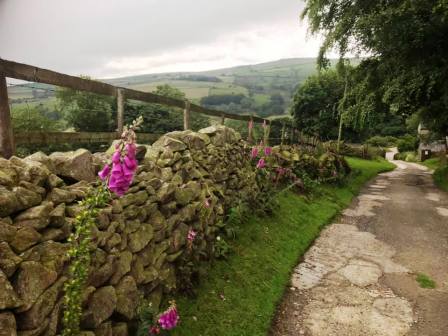 At the farm, turn right at a junction of public footpaths, to follow one down a walled cobbled section.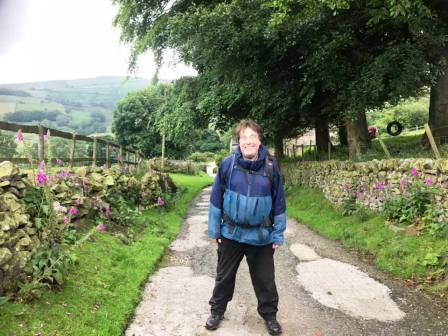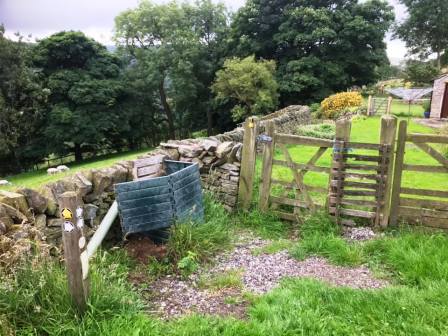 As you emerge into the open hillside, look out for a wooden footbridge further downhill. This is your next target.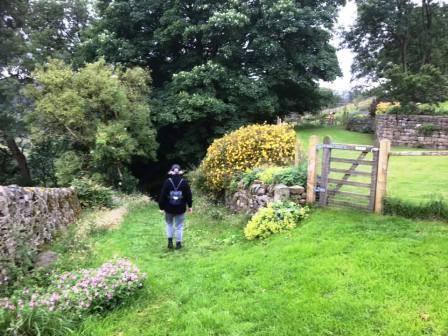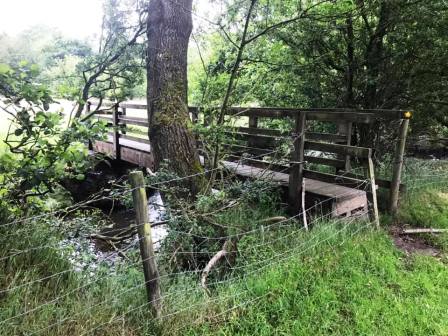 Cross the footbridge and continue along the footpath up to Near Garr Farm.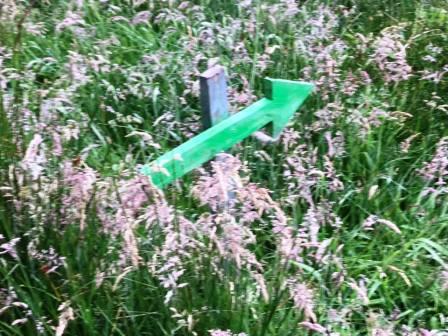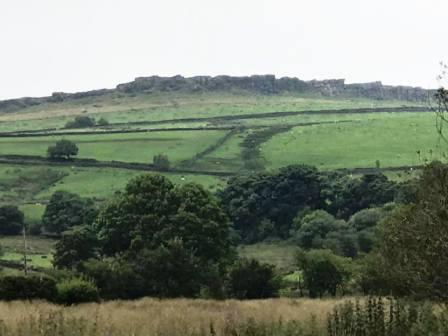 Look out for the unusual green wooden footpath waymarker signs!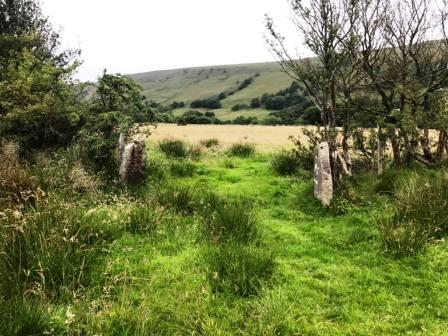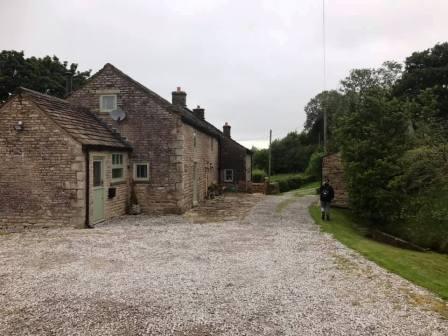 At Near Garr Farm, turn left through the farmyard and onto the track.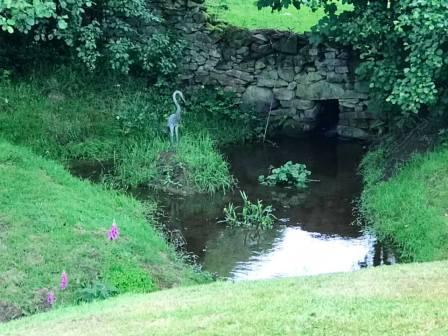 Look out for cows and calves, inquisitive sheep, deer and alpacas!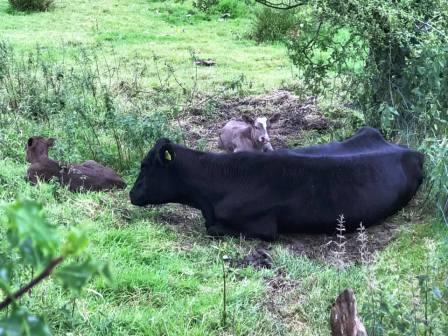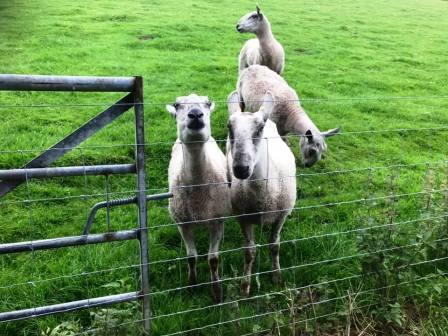 Continue on the track all the way to Side End Lane.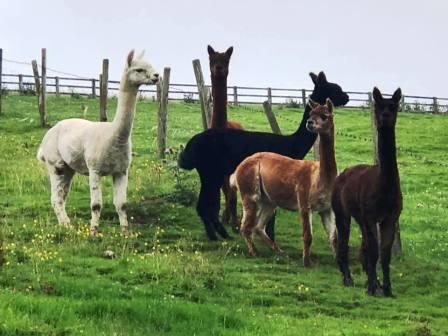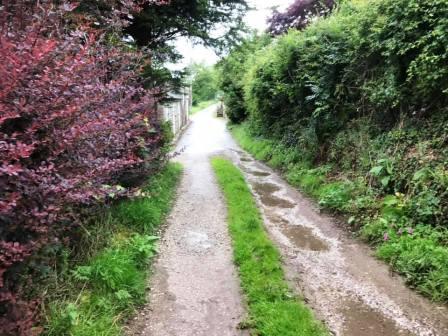 Cross straight over Side End Lane onto another public footpath.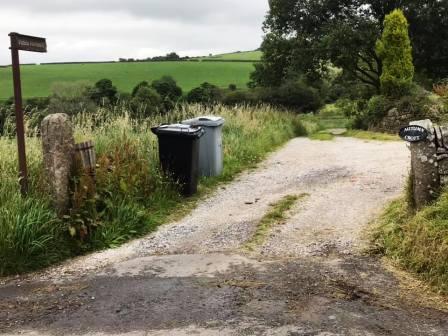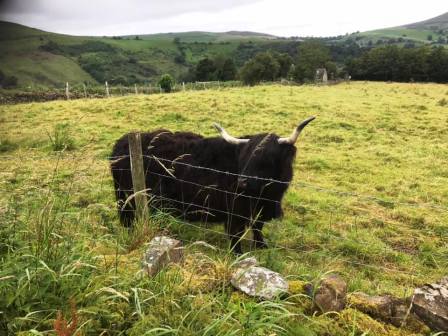 Look out for long-horned cattle here! At a junction of footpaths, turn left and complete the route back to the sharp corner on Flatts Lane.