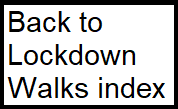 Route description & photos
Our route from Macclesfield took us down the spectacular Winnats Pass from Mam Tor down to Speedwell Cavern, Castleton.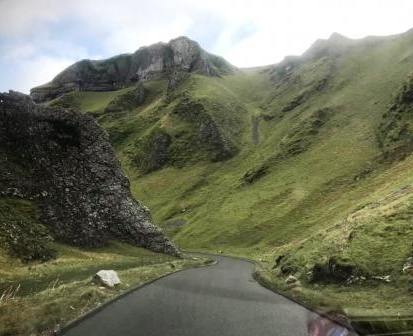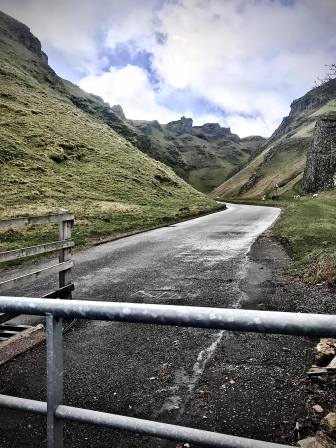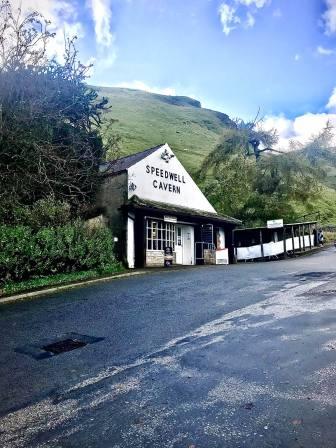 Just before the village of Bamford, we parked on the approach road for Bamford Station. There is more space for parking at the station itself.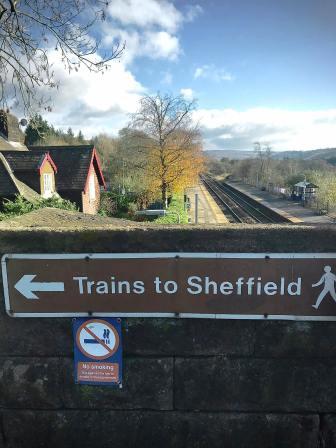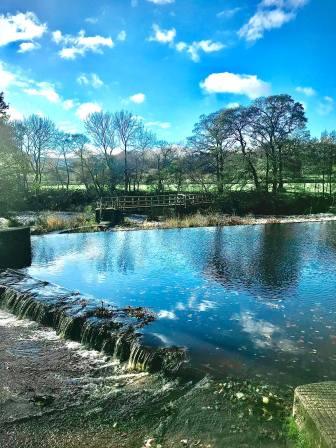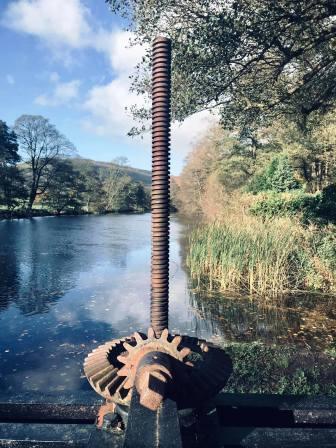 We walked along the main road into Bamford Village but cut left onto Mill Lane to walk past Bamford Mill. We were originally going to do the "Beautiful Bamford" circular walk, taking in the Ladybower Reservoir dam, but the "stepping stones" to cross the River Derwent behind the mill were too submerged for a sensibly safe crossing!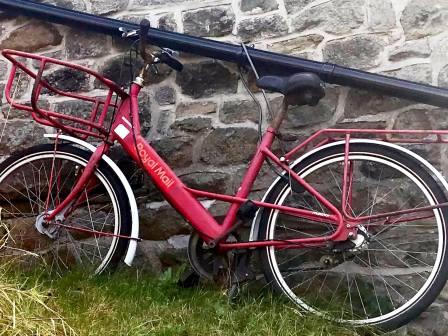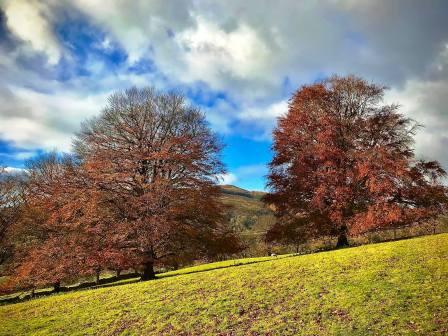 Instead, we continued up Mill Lane into Bamford village before turning right onto a narrow public footpath rising up towards Mooredge.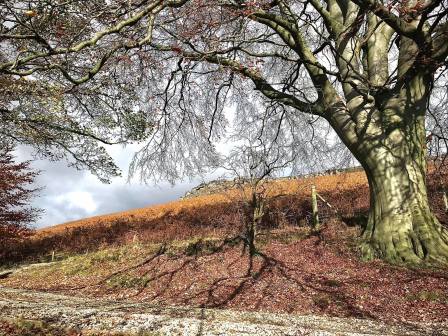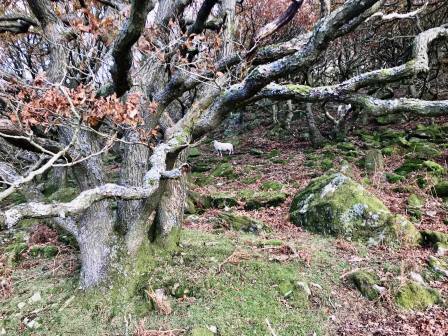 A pleasant public footpath cuts gently up the green fields before emerging onto New Road at Mooredge. The route from here is a little tricky. We found an unbarbed section of fence to stride over into the wood. We then zigzagged up the rough ground until we stumbled across an established (but unmapped) path that contours up the hill in a northerly direction.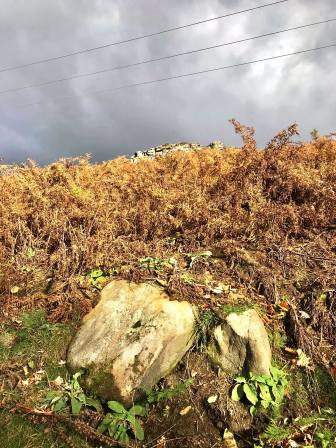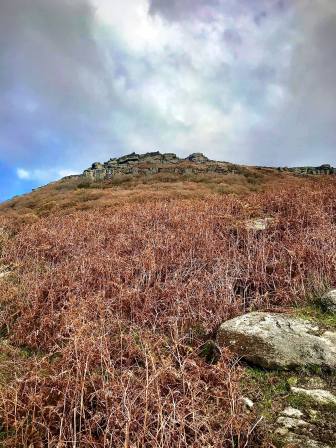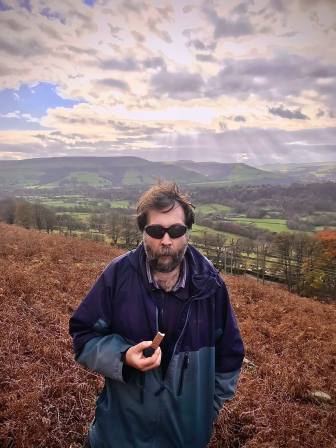 Marianne continued along the path, resisting temptations to head more steeply uphill to the right. She eventually found the main Bamford Edge path coming from the north, and was able to double back on that. I did turn right and faced a few minutes of gentle rocky and muddy scrambling as a result. As I emerged from the slopes, there was Marianne on the main path!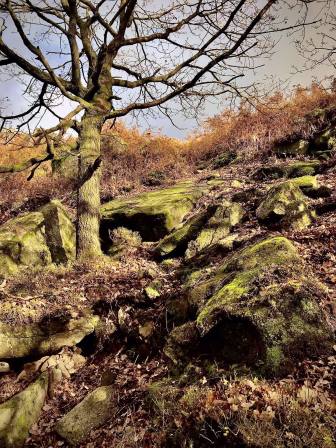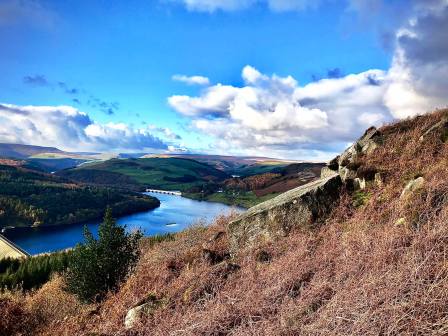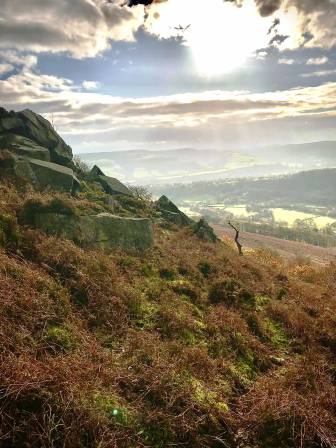 The views over Ladybower Reservoir now really opened up behind us as we climbed the good path up towards the higher sections of Bamford Edge.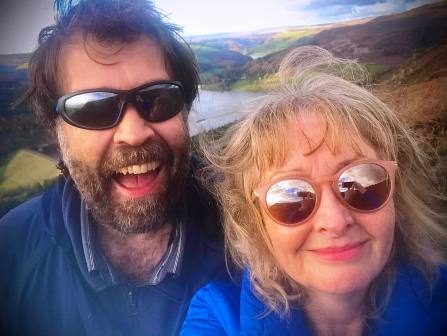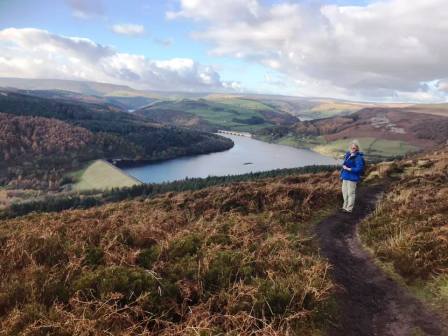 Win Hill was a prominent feature as we looked over the Derwent Valley. The rock formations along Bamford Edge were pretty spectacular.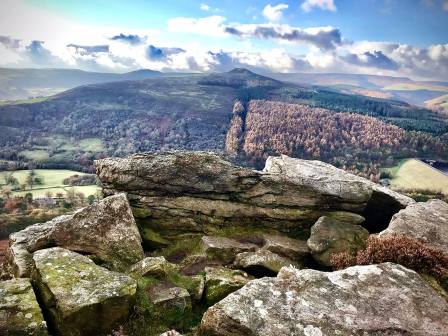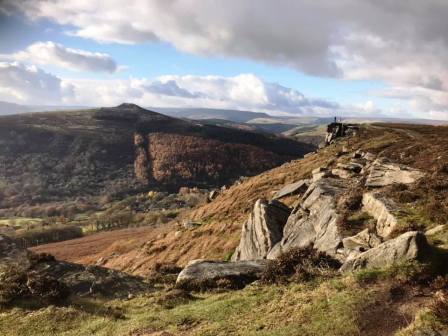 Eventually, the slope levelled off and we were at the highest point of Bamford Edge.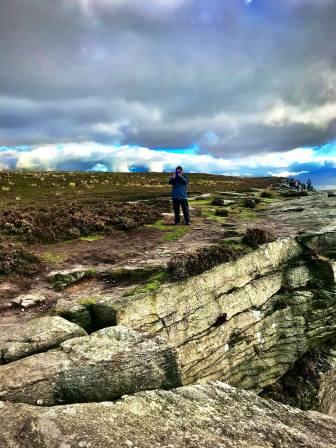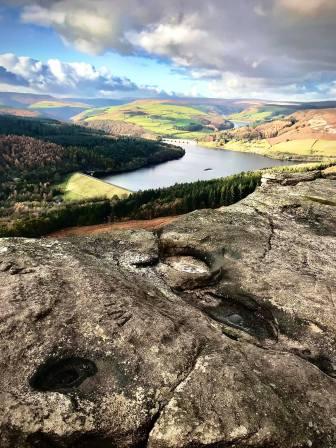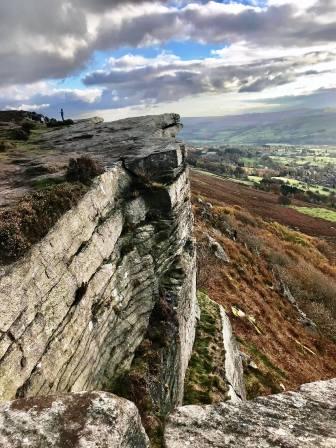 Daredevil Marianne posed for photos on a sticky-out bit of rock. No way would I consider doing likewise!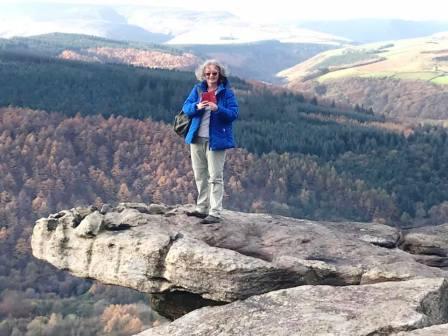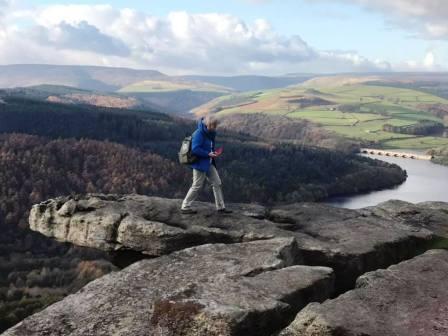 The mid-afternoon Autumn sun started to illuminate the rocks along Bamford Edge quite beautifully.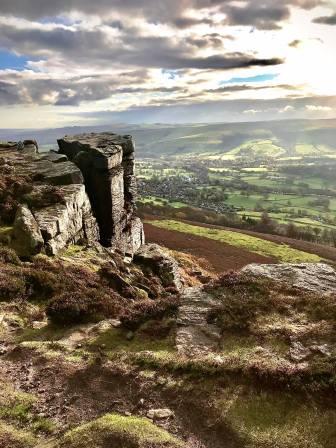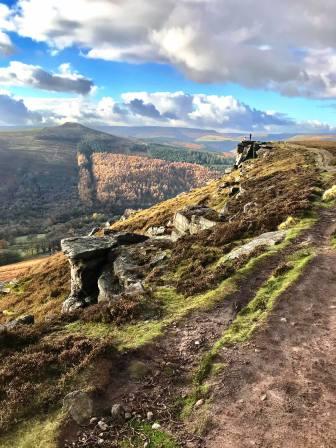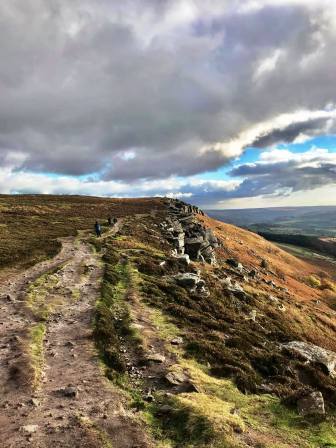 As the path starts to lose height heading south off the edge, it is possible to divert left to remain with the higher edge for longer. The two paths rejoin at the south end of the ridge on New Road. The Leeside Road byway down Bamford Clough to the village was closed, so instead we walked east along New Road as it skirted around the side of Bole Hill. We turned right onto a pleasant public footpath that head down through Bolehill Wood, then turning right to head south down past Upper Hurst Farm.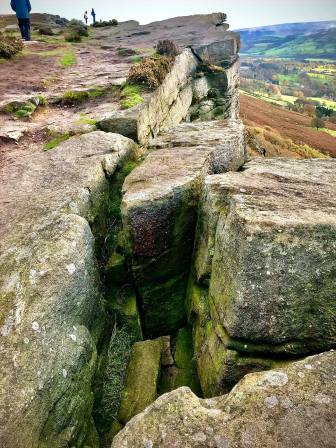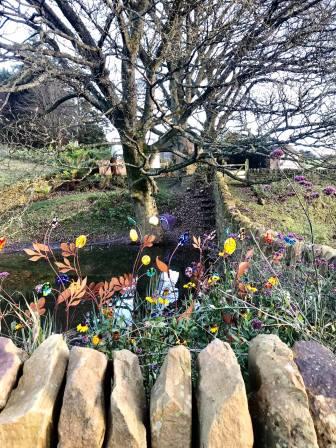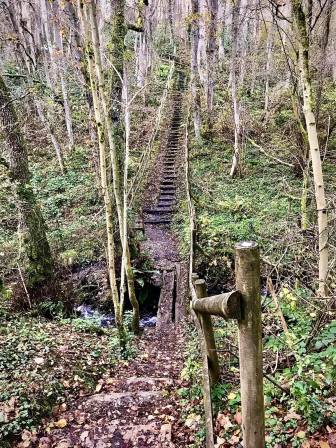 We turned right onto Hurstclough Lane (byway) which we followed downhill to the top of Sickleholme Golf Club. A public right of way cuts across the top corner of the gold club, and onto Saltergate Lane, which we followed back down to Bamford Station.