Long Knoll, G/SC-007 - 288m ASL - ST 786 376 - OS Explorer 142 - 1 SOTA point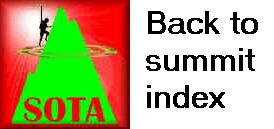 Tuesday 19th November 2019
The first day of out family mini-break - Monday - was a non-SOTA day. But after the first night in our city-centre apartment, I was up bright and early, and eager to get some SOTAing in. One summit that I had only ever visited once before, but was within striking distance, was Long Knoll. I really enjoyed this hill when I first activated it many years ago, so I was enthusiastic to revisit. I didn't fancy parking on the blind bend again though, so I parked at the opposite end of the ridge - Yarnfield - and accessed the PROW at Homestalls.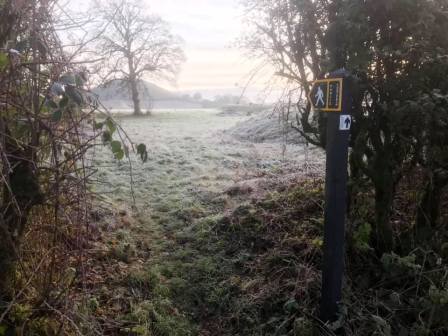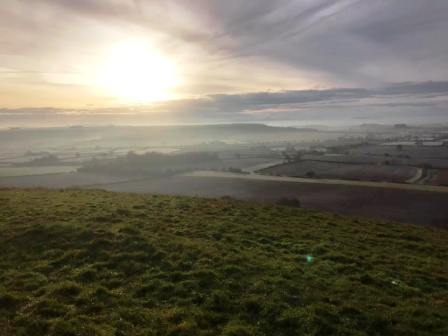 This was a very pleasant early morning stroll, initially across a flat field but soon up a steep slope directly to the summit. This was the end of the ridge upon which the summit was located, so it did mean missing out on the fine ridge walk experienced from the other end. Nonetheless, I definitely felt better about not having to pull out of the parking spot on a blind bend on a fast road!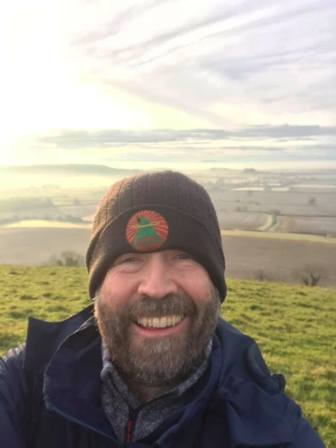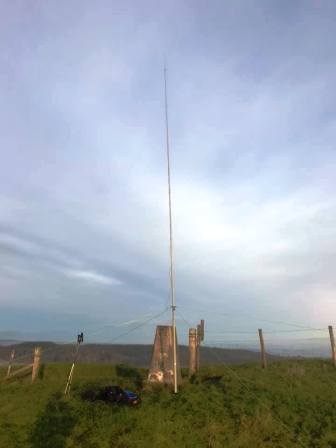 I opted for 30m using my groundplane vertical antenna, as ever hoping for DX. I thought that there wouldn't be any DX - until I got a call from AK4AT on CW right at the end of the activation. This was a very pleasant surprise at just 0935z in the morning. I got back to the apartment in Southampton in time to meet up with family and spend the afternoon enjoying the Christmas markets in Southampton. The following day I would revisit Nine Barrow Down G/SE-013 on the Isle of Purbeck.
| | | | |
| --- | --- | --- | --- |
| Time | Call | Band | Mode |
| 08:50z | EA7GV | 10MHz | FT8 |
| 09:03z | F5LKW | 10MHz | FT8 |
| 09:07z | UA4WEL | 10MHz | FT8 |
| 09:12z | SM4CJM | 10MHz | FT8 |
| 09:14z | UR4UT | 10MHz | FT8 |
| 09:15z | EA7YT | 10MHz | FT8 |
| 09:18z | OZ5PST | 10MHz | FT8 |
| 09:19z | IN3XUG | 10MHz | FT8 |
| 09:22z | DF5YS | 10MHz | FT8 |
| 09:31z | SA4BLM | 10MHz | CW |
| 09:32z | OK1FMJ | 10MHz | CW |
| 09:32z | OK2PDT | 10MHz | CW |
| 09:33z | S52CU | 10MHz | CW |
| 09:33z | G4AFI | 10MHz | CW |
| 09:34z | OE6WIG | 10MHz | CW |
| 09:35z | OH6NPV | 10MHz | CW |
| 09:35z | AK4AT | 10MHz | CW |