Mellbreak, G/LD-036 - 512m ASL - NY 148 186 - OS Explorer OL4 - 2 SOTA points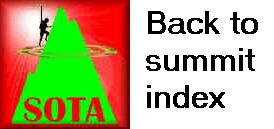 This next one was a very real challenge for 2 points!

Bank Holiday Monday 4th June 2012 began in the youth hostel with cereal bars and tea for breakfast, and me preparing soup of the day, which was broccoli & stilton by majority verdict. I had looked across at today's first summit - Mellbreak G/LD-036 - from other summits with some trepidation. It just looked such a big beast, so high and so steep from all directions! And it didn't disappoint!!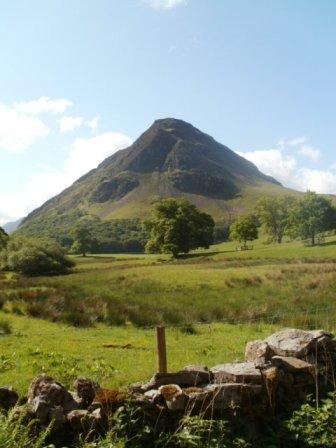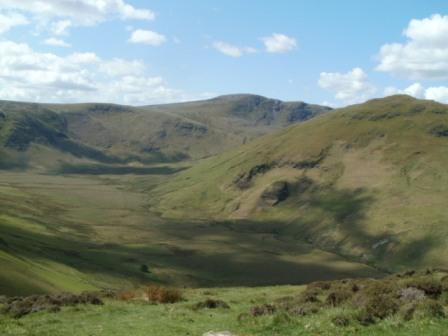 Jimmy directed me from Cockermouth to our parking spot at NY140208, just beyond the village of Loweswater. We walked up the track through Kirkgate Farm, looking in awe at Mellbreak's fearsome north slopes (White Crag - near vertical scree). A PROW runs up that way, and many walkers met during the day were using that route either as ascent or descent or both. Rather them than me!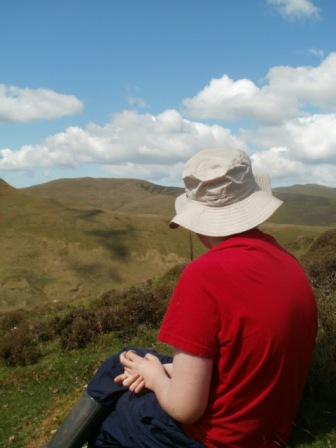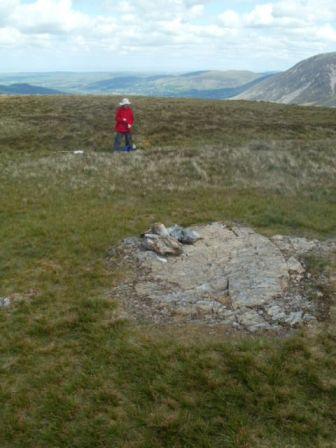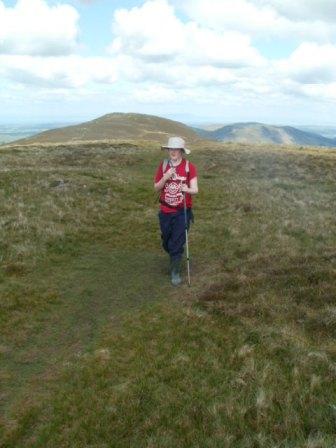 We passed to the right of White Crag and continued along the mainly level valley path heading south. At NY140187 we bore left and left again to take the steep path up to the saddle between Mellbreak's north and south tops. This was horribly steep and very hard work. At last, as it started to round off towards the saddle, we took 10 minutes to sit, rest, eat, drink and admire the commanding views over Mosedale to Loweswater Fell on another beautiful day.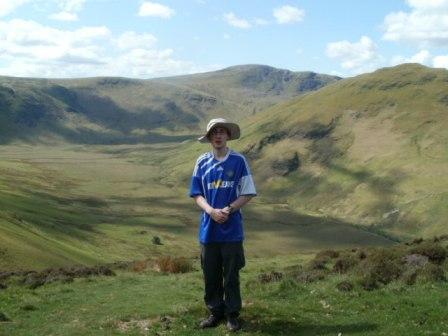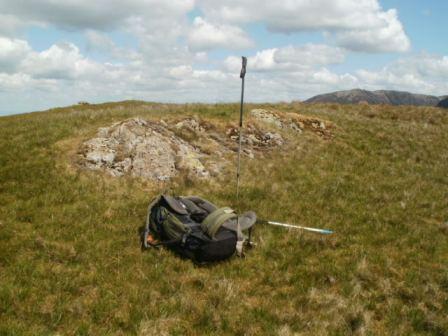 It was soon time to press on and complete the relatively easy amble up to the summit. The views now opened up over Crummock Water and Buttermere, and we selected our operating positions. 40m CW yielded 18 QSOs, while Jimmy made 7 on 2m FM, including S2S with Colin MQ0XSD/P and Liz MQ6EPW/P on Pike of Blisco G/LD-024. Our soup lunch was taken just before packing up, and we got on with the descent.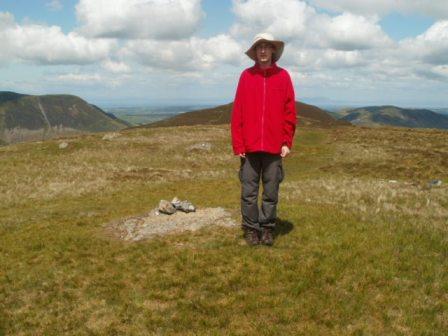 We had considered descending down the Buttermere (south) end of the fell and taking a longer walk back up the valley, but ultimately returned via the ascent route. Jimmy and Liam both got themselves down the steep slope well, but I struggled with my thighs seizing up frequently. I even shuffled down a few sections on my backside, but that brings with it a reluctance to stand up again! Main thing is, we all got down to the path safely, even if it did take a while!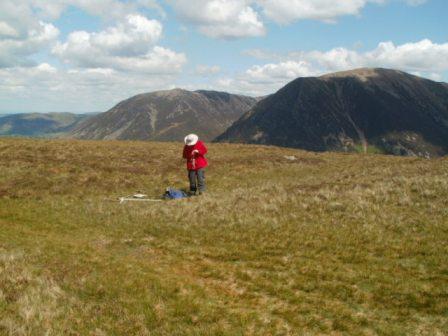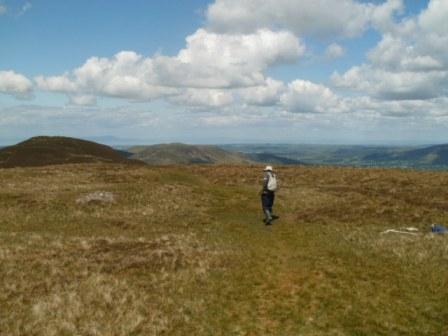 The walk along the valley to the car was simple and pleasant, and I chatted to several other walkers. I got there with Jimmy and Liam waiting for me, and Jimmy keen to press on to the day's second planned activation - Low Fell G/LD-042.
| | | | |
| --- | --- | --- | --- |
| GM4WHA | 2m | FM | J |
| GM0GOV | 2m | FM | J |
| MM0MIA/M | 2m | FM | J |
| 2E0MIX | 2m | FM | J |
| DL3HXX | 40m | CW | T |
| GI4ONL | 40m | CW | T |
| G3RMD | 40m | CW | T |
| G0TDM | 40m | CW | T |
| G4CMQ | 40m | CW | T |
| G4SSH | 40m | CW | T |
| ON4CAP | 40m | CW | T |
| DF5WA | 40m | CW | T |
| OE8SPW | 40m | CW | T |
| DL1JDT | 40m | CW | T |
| OK1AXB | 40m | CW | T |
| G4BLH | 40m | CW | T |
| GW4ZPL | 40m | CW | T |
| G4OOE | 40m | CW | T |
| DJ5AV | 40m | CW | T |
| G4ZIB | 40m | CW | T |
| F5SQA | 40m | CW | T |
| MQ0XSD/P on Pike of Blisco LD-024 | 2m | FM | J |
| MQ6EPW/P on Pike of Blisco LD-024 | 2m | FM | J |
| G4UXH | 2m | FM | J |
| DL1FU | 40m | CW | T |