Moel Eilio, GW/NW-022 - 726m ASL - SH 556 577 - OS Explorer OL17 - 6 SOTA points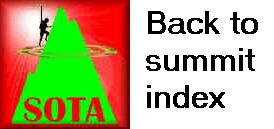 Friday 12th August 2016 was our last day of six in Snowdonia. We kicked off, as usual, with a breakfast of instant flavoured porridge at Idwal Cottage YHA, before heading out. Jimmy had organised a meet-up with Simon G4TJC, who was also holidaying in the area.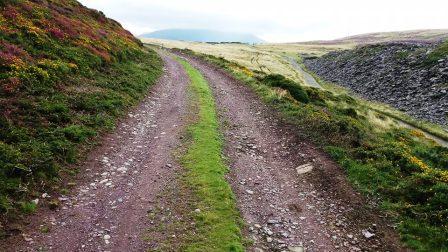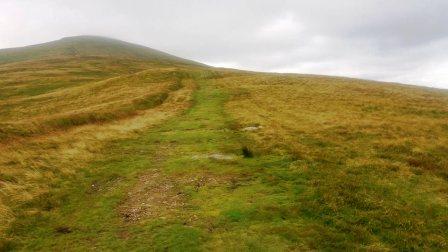 A massive benefit of cooperating with another activator like this is that we could use our respective cars tactically to enable a linear walk. As such, we arranged to meet at the Snowdon Ranger car park. Simon arrived with his wife Helen, and Jimmy and I transferred our gear to their car, and bought a parking ticket for the day for ours. Helen then drove us around to our start point, which was in a rough car park west from Waunfawr on the A4085.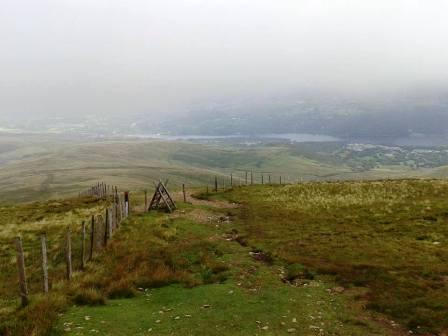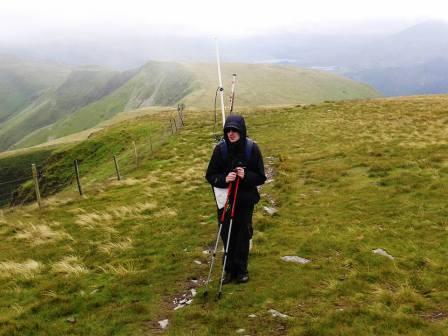 Simon and Jimmy had done all the research and planning for this walk, and I just followed them in good faith! The route started by continuing up the rough vehicle track from the parking area. After branching right on a grassy path, we could look ahead and see the remainder of our route up to Moel Eilio summit. It didn't seem that difficult or strenuous at all. Maybe we were getting into good shape after a week walking in Snowdonia, or maybe it was the extra person in Simon allowing the conversation to flow freely and divert one's attention from the physical strain!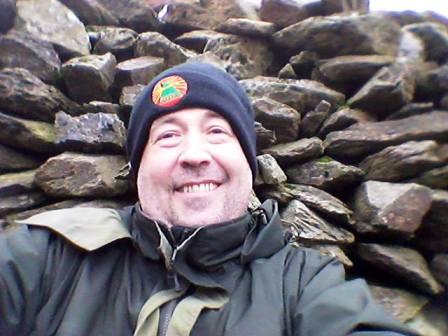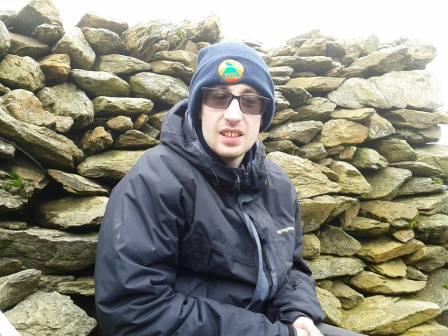 Moel Eilio's summit was marked by a substantial stone shelter, and we operated from here, either inside it or just outside. The handheld transceivers were utilised once again, and contacts were made on 2m FM and 70cm FM. No DX though, with all QSO partners being in Wales!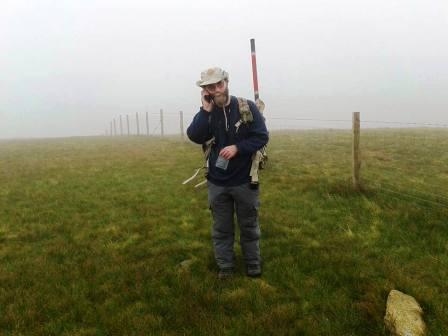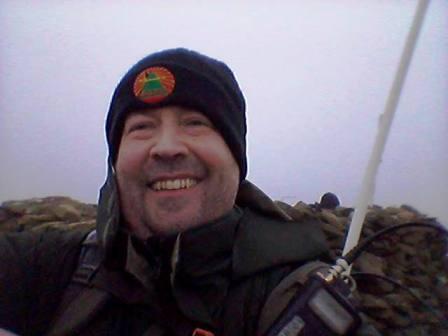 The visibility was quite poor again on the summit, but once we began the traverse to the next summit, the views did open up occasionally.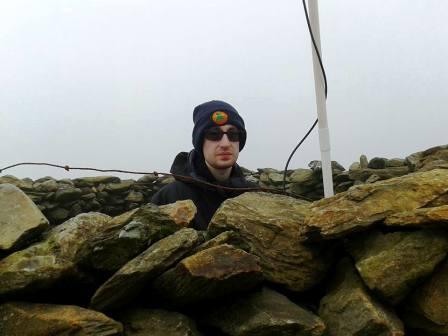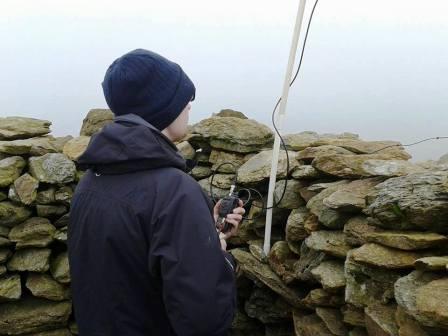 It was quite an undulating traverse between the two hills with several subsidiary summits needing to be climbed and then descended. It was a very enjoyable and satisfying walk though. Looking back to Moel Eilio from partway down to the saddle, and we were surprised at what a big mountain it appeared, even though it had not really presented us with any challenge physically, especially compared to some others earlier in the week.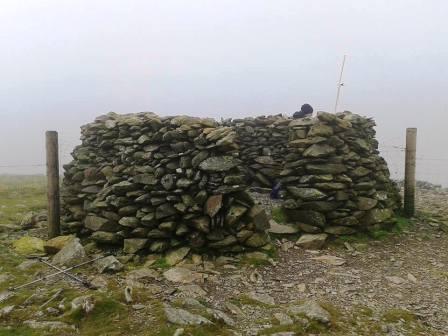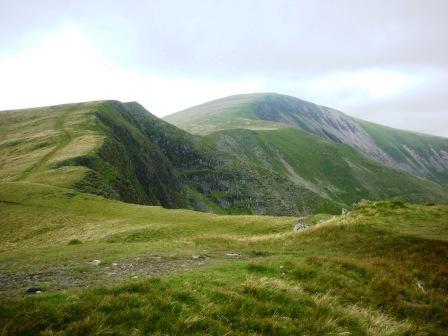 There were some great vistas to enjoy as we dropped down to the saddle ahead of the climb to the next summit. At this point, we sheltered by a junction of drystone walls and a gate, and rested for lunch. For Jimmy and I, this was broccoli & stilton soup from the flask, and a Nutri-Grain bar for an additional energy boost. A direct climb to the summit of Moel Cynghorion GW/NW-030 now beckoned.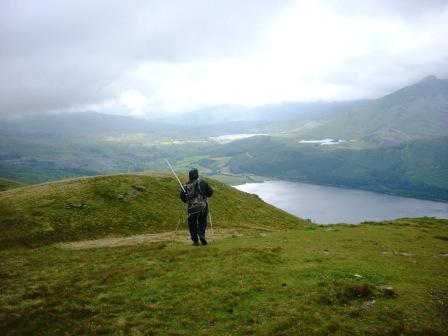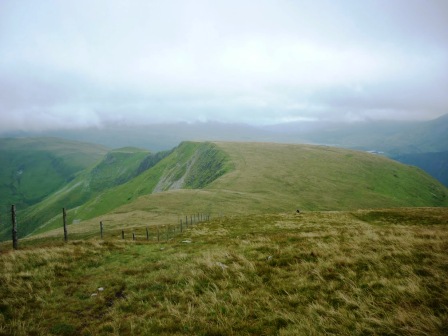 | | | | | |
| --- | --- | --- | --- | --- |
| Time | Call | Band | Mode | Op |
| 09:52z | GW4ZPL/P | 144MHz | FM | MW0HGY/P |
| 10:09z | GW4VPX | 144MHz | FM | MW0HGY/P, MW1EYP/P |
| 10:11z | 2W0KBO/M | 144MHz | FM | MW0HGY/P, MW1EYP/P |
| 10:16z | MW3PZO | 144MHz | FM | MW0HGY/P, MW1EYP/P |
| 10:20z | MW0BYT | 144MHz | FM | MW1EYP/P |
| 10:33z | GW4ZPL/P | 433MHz | FM | MW0HGY/P, MW1EYP/P |
| 10:37z | GW4BZD | 433MHz | FM | MW1EYP/P |
| 10:40z | MW3PZO | 433MHz | FM | MW1EYP/P |