Muncaster Fell - Hooker Crag, G/LD-055 - 231m ASL - SD 112 983 - OS Explorer OL6 - 1 SOTA point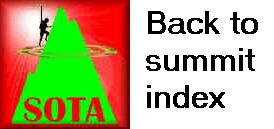 "Diary of a Madman" - part 5
The second summit of Wednesday 2nd June 2010 was intended to be Hard Knott G/LD-034. Taking things one summit at a time, we had an optimal plan of then doing Harter Fell G/LD-028 and possibly completing an epic day with Muncaster Fell G/LD-055. However, at Cockley Beck we were flagged down by a police officer who told us that Hard Knott Pass was closed. "It's for your own safety, there's a firearms incident in progress". The officer showed us on the atlas which roads to avoid and where was safe, and we drove down the other fork towards Seathwaite.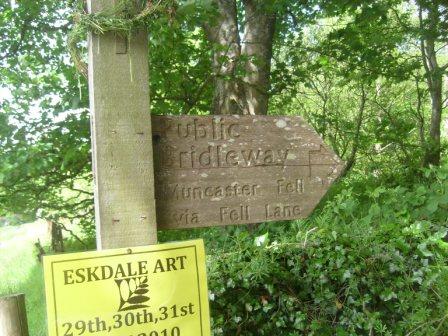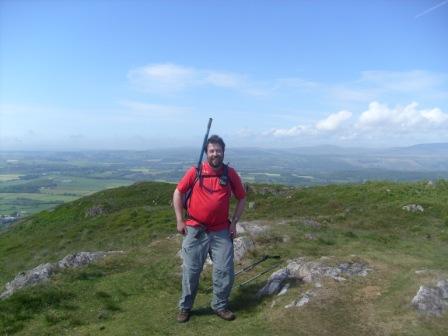 BBC Radio Cumbria was now essential listening in the car, as we learned of the horrors perpetrated that morning by Derrick Bird. At this point he was still at large and randomly shooting people, and it was announced that he was driving a silver or grey Citroen Picasso - the same as mine! Reports at the time were that five people had been killed, and then that he had abandoned his car in Boot village. This sits at the other end of Hard Knott Pass from our intended access, and hence why the police had closed the road.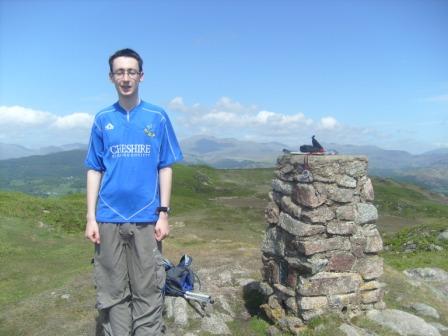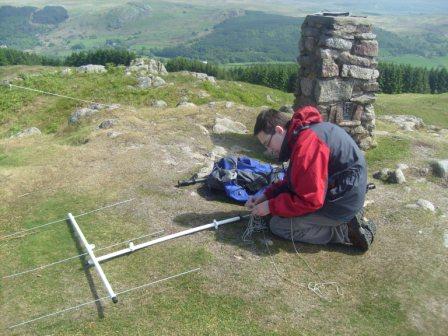 We figured that Muncaster Fell - Hooker Crag G/LD-055 was now the sensible target, and safely distant from the areas where police were advising people to stay indoors. Jimmy navigated me through the country lanes to the A595 near Muncaster Castle, and then to the sharp bend at SD100968, where I parked at the side of Fell Lane (track).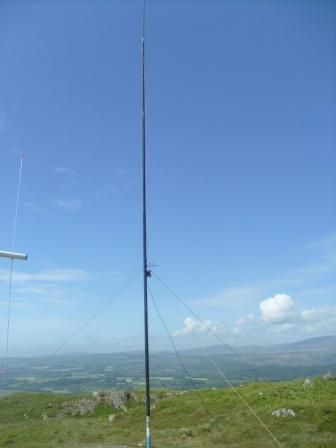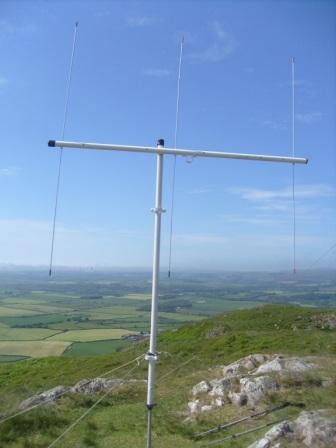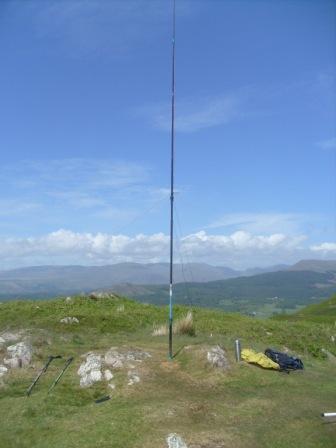 This hill was then a pleasant sunny afternoon stroll, mainly level with only minimal ascent. It was a surreal experience, the beautiful tranquil afternoon juxtaposed with the knowledge of the killing spree only a few miles away.

The summit was very nice with good views, and Jimmy and I agreed to linger for a while, rather than trying to squeeze another activation out of the day. 17m CW brought a better run of 13 QSOs for me, while on 2m FM, Jimmy struggled to break the barrier presented by Black Combe and Whitfell, and making just three contacts. I invited him to use the MM17 and spotted him on 18.120MHz SSB. He was answered almost immediately by Laci HA7UG and George HB9BIN to take him to qualification and beyond. Lunch was "aromatic Thai chicken" soup, which tasted unnervingly similar to normal chicken soup.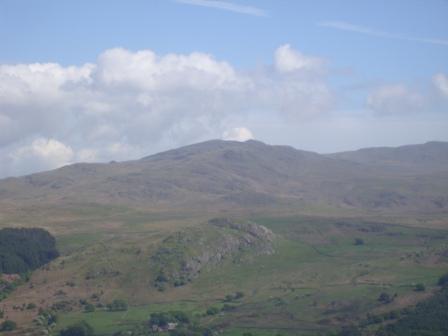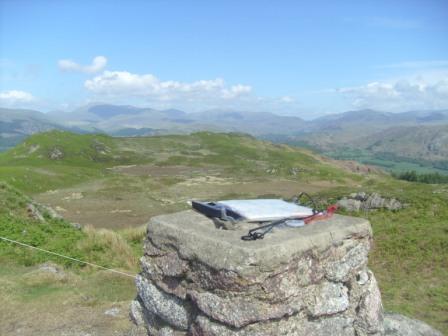 We packed up and enjoyed the warm late afternoon easy stroll back to the car. I cracked open a tin of Red Bull, and tuned back in to BBC Radio Cumbria. The death toll had risen from 5 to 13, including the gunman Derrick Bird himself. Suffice to say this was the only thing on the radio stations for the journey home. I returned to Mr Osbourne's spookily appropriately titled album.

Diary of a Madman? (Or was this tale a 'Diary of a Macc Fan'?).
| | | | |
| --- | --- | --- | --- |
| OK1LV | 17m | CW | T |
| OE6WIG | 17m | CW | T |
| OK2QA | 17m | CW | T |
| HA7UG | 17m | CW | T |
| G4PEW/M | 2m | FM | J |
| 9A4OE | 17m | CW | T |
| DL7VKD | 17m | CW | T |
| YO5AMF | 17m | CW | T |
| OK2PMF | 17m | CW | T |
| 2E0XSD | 2m | FM | J |
| GI4SNA | 2m | FM | J |
| SM5APS | 17m | CW | T |
| SK5PG | 17m | CW | T |
| DL8DXL | 17m | CW | T |
| RN1CW | 17m | CW | T |
| LA8BCA | 17m | CW | T |
| HB9BIN | 17m | SSB | J |
| HA7UG | 17m | SSB | J |