Moel Ysgyfarnogod, GW/NW-038 - 623m ASL - SH 658 346 - OS Explorer OL18 - 4 SOTA points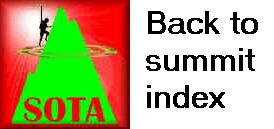 We rounded things off for the week with a nice walk and enjoyable activation in lovely weather. We left Snowdon Ranger YHA for the final time on a bright and sunny Friday 1st September 2017, and made our way south. We parked on a remote lane leading to a farm. Around a quarter of a mile before the farm was a little space to the side of the road on which we could park. Some wild ponies including a couple of young were basking in the sun right beside this point.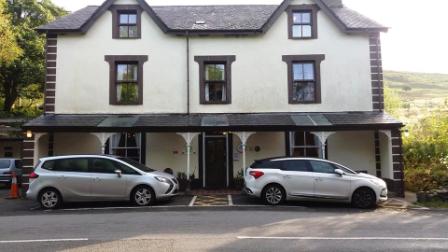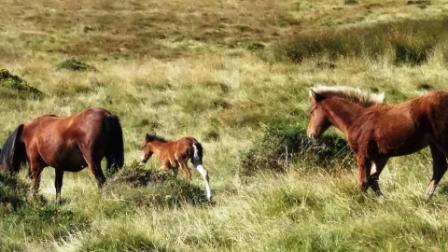 This hill started with a pleasant but long and boggy walk-in along an old track, possibly a disused tramway. But then there was a sting in the tail with a lungbusting steep pull up the final 200m of ascent to the summit. The list of previous activators made interesting reading!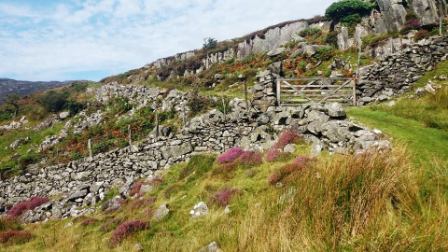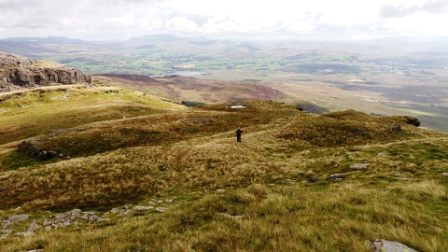 Anyway, easy qualifications for us both on 2m FM and 20m CW, and several S2S. It had been a long and tiring week, and we only had the one summit planned for today, so we allowed ourselves a lengthier-then-usual stay on the summit - which was very pleasant indeed.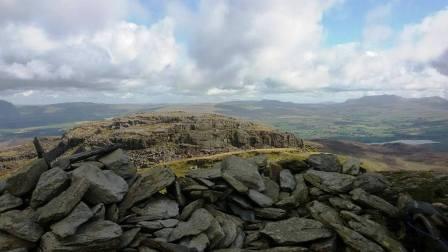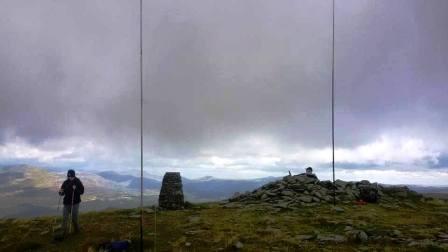 It was quite popular as well, and several walkers passed over the summit while we were there, some of them stopping there for their lunch. Quite a few of them were interested in our amateur radio activities.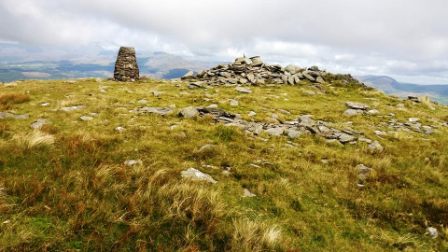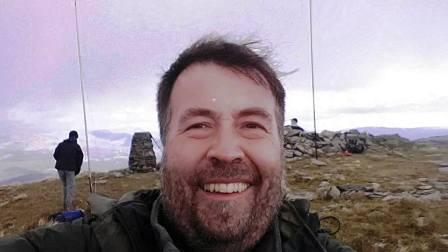 The descent just required careful negotiation of the steep downhill section to the main track, but thereafter it was an easy and enjoyable stroll back to the car.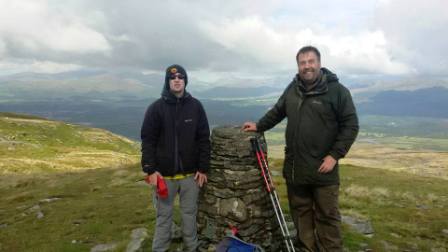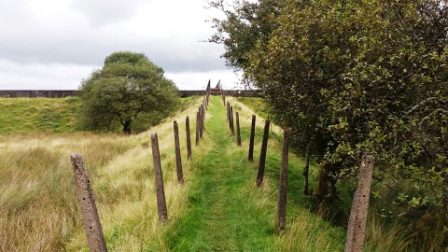 Before commencing the drive back to Cheshire, we took a look at the fascinating long PROW bridge across the middle of the huge Llyn Trawsfynydd reservoir.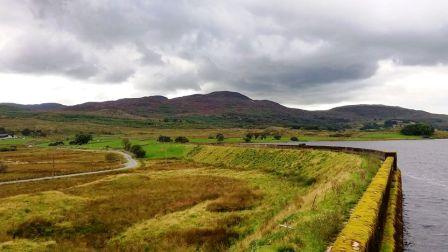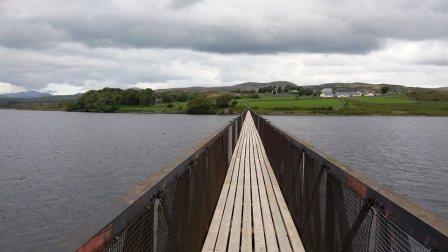 The route home took in the Bull in Bala, and the Amantola restaurant in Queensferry.
| | | | | | |
| --- | --- | --- | --- | --- | --- |
| Time | Call | Band | Mode | S2S | Op |
| 11:40z | MW3WSC/P | 144MHz | FM | | MW0HGY/P |
| 11:43z | LZ4GL | 14MHz | CW | | MW1EYP/P |
| 11:44z | DK7ZH | 14MHz | CW | | MW1EYP/P |
| 11:45z | GW4TJC/P | 144MHz | FM | GW/NW-020 | MW0HGY/P, MW1EYP/P |
| 11:46z | MW6HMK/A | 144MHz | FM | | MW0HGY/P |
| 11:47z | EA2DT | 14MHz | CW | | MW1EYP/P |
| 11:47z | G4DQB/M | 144MHz | FM | | MW0HGY/P |
| 11:48z | DL3HXX | 14MHz | CW | | MW1EYP/P |
| 11:48z | DJ9BX | 14MHz | CW | | MW1EYP/P |
| 11:48z | DL2HWI | 14MHz | CW | | MW1EYP/P |
| 11:49z | EI9GLB | 144MHz | FM | | MW0HGY/P |
| 11:49z | SP9AMH | 14MHz | CW | | MW1EYP/P |
| 11:49z | LZ1HW/2 | 14MHz | CW | | MW1EYP/P |
| 11:52z | SV2OXS | 14MHz | CW | | MW1EYP/P |
| 11:53z | GW1PCD | 144MHz | FM | | MW0HGY/P |
| 11:54z | DL5LCR | 14MHz | CW | | MW1EYP/P |
| 11:57z | HB9AGH | 14MHz | CW | | MW1EYP/P |
| 11:58z | G3CWI/P | 14MHz | CW | G/WB-005 | MW1EYP/P |
| 12:03z | SP/DL8DBW/P | 14MHz | SSB | SP/BZ-042 | MW0HGY/P, MW1EYP/P |
| 12:06z | MW5ADD | 144MHz | FM | | MW0HGY/P |
| 12:06z | HA/OM1WS/P | 14MHz | CW | HA/ND-008 | MW1EYP/P |
| 12:08z | GW1BED/M | 144MHz | FM | | MW0HGY/P |