Montana Tersa, EA8/LA-014 - 503m ASL - 28.9761N 13.6565W - Lanzarote Tour & Trail map - 1 SOTA point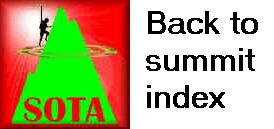 First activation of our Lanzarote holiday was early morning on Thursday 19th April 2019. Noting that it was previously unactivated, I was a little concerned as to the narrowness of the crater rim. As it happened, it was fine; at its worst, there was still a metre of flattish ground either side of me. The initial lower flanks, and the summit area were much wider. Only the first 20 minutes or so of the walk required headtorch.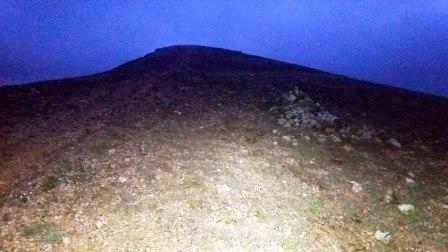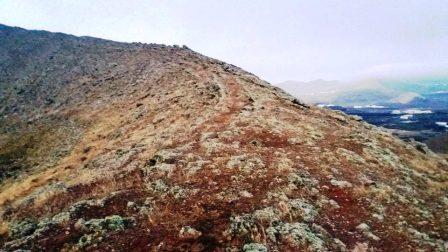 The summit itself had a different problem - wind. Far too much of it to expect my GP antenna or Jimmy's MFD to remain intact. Finding a sheltered spot that was not on steep dangerous ground was tricky. We did find a spot that we could nestle into, just a few metres south of the summit cairn. But as this was only about 3m lower than the summit, it meant that the mast would be back in the firing line of the northerly.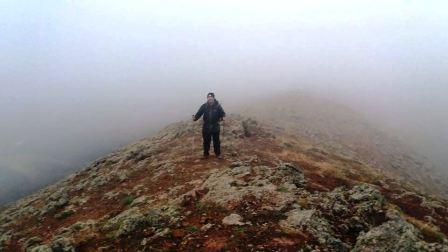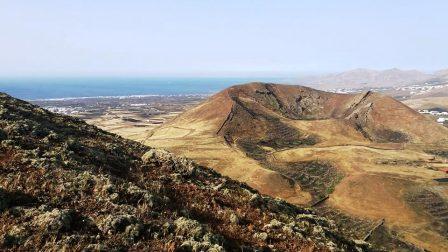 I investigated what might be possible with the handheld first. We both worked Jerry EA8/G4CAZ, and I managed to connect into the SOTA-LINK room 44050, surprisingly via ED8YAL repeater on Gran Canaria, with my handheld. We were going to need to set up HF though.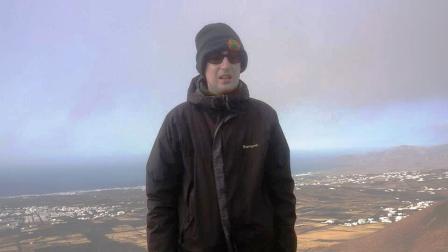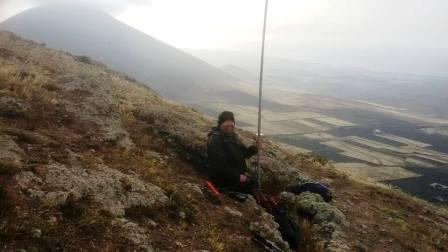 A trial-and-error approach was adopted as we assessed how few sections of the travelmast we could get away with. I sat on a rock and held the base of the mast while Jimmy walked out the groundplane legs and found pegging points. This proved easier than expected - but not that easy.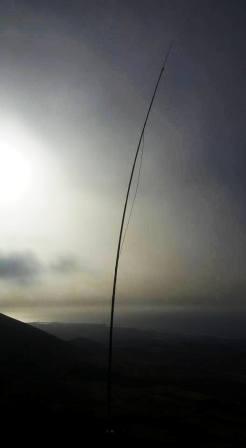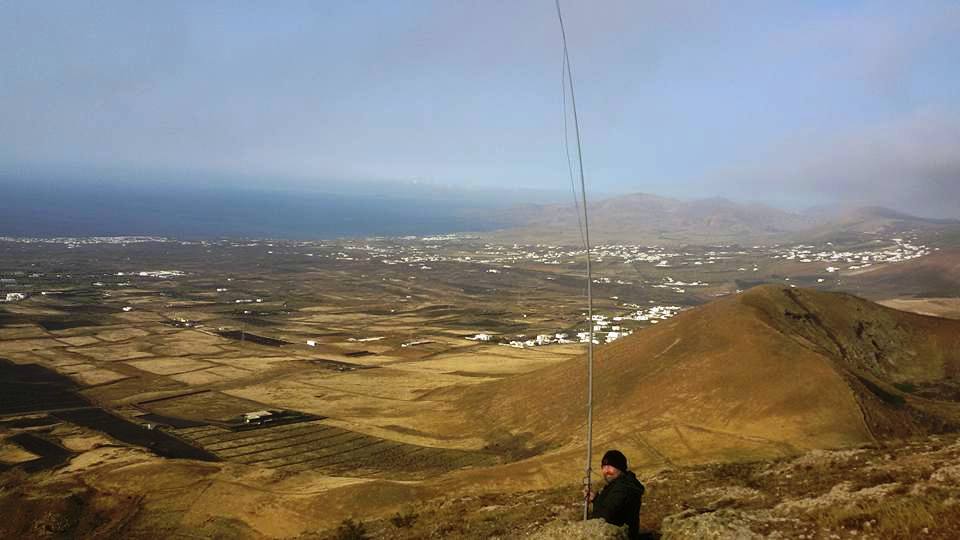 Anyway, 20m was working just fine, and we both qualified easily enough on CW and SSB respectively. The descent was pleasant with sunlight and lack of earlier mist allowing for great views to the sea, neighbouring SOTA summits, deep down into the vast volcano cauldron, neighbouring volcanos and vineyards. We were back out our hotel in time for breakfast!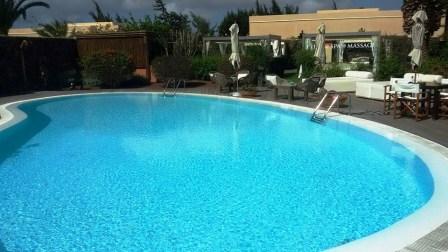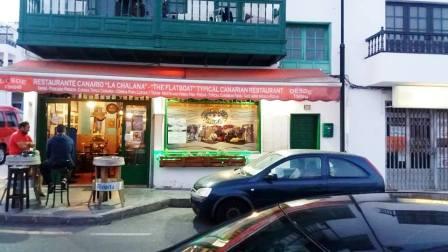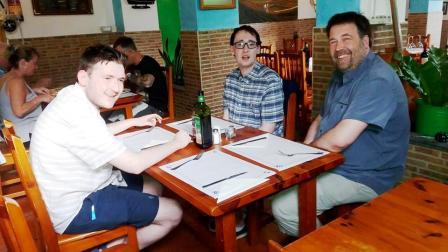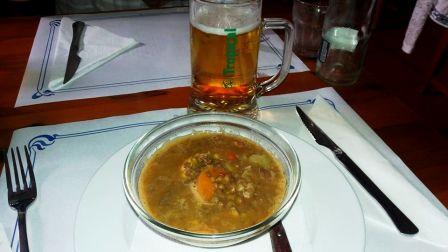 | | | | | | |
| --- | --- | --- | --- | --- | --- |
| Time | Call | Band | Mode | S2S | Op |
| 07:07z | EA8/G4CAZ/P | 144MHz | FM | | EA8/M1EYP/P, EA8/M0HGY/P |
| 08:01z | F6EWB | 14MHz | CW | | EA8/M1EYP/P |
| 08:03z | ON4FI | 14MHz | CW | | EA8/M1EYP/P |
| 08:04z | OK2PDT/P | 14MHz | CW | OK/KR-072 | EA8/M1EYP/P |
| 08:05z | SA4BLM | 14MHz | CW | | EA8/M1EYP/P |
| 08:09z | G0VWP | 14MHz | SSB | | EA8/M0HGY/P |
| 08:10z | DJ5AV | 14MHz | SSB | | EA8/M0HGY/P |
| 08:11z | SA4BLM | 14MHz | SSB | | EA8/M0HGY/P |