Observant (Sint Pietersberg), PA/PA-003 - 170m ASL - 50 48 48 N 5 41 19 E - Kadaster 61F - 1 SOTA point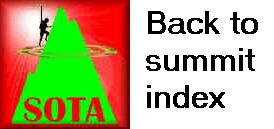 Saturday 29th June 2019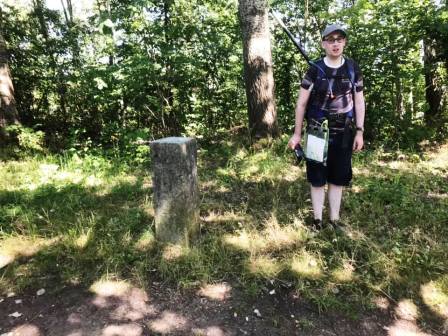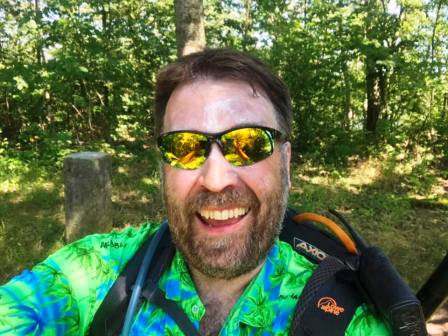 With this summit we successfully polished off another entire DXCC / Association for SOTA. As it was much much closer to our second holiday accommodation in Liege, Belgium, we did this one on the travel day between the two. Therefore Marianne and Liam joined Jimmy M0HGY and myself on the highest mountain summit in PA!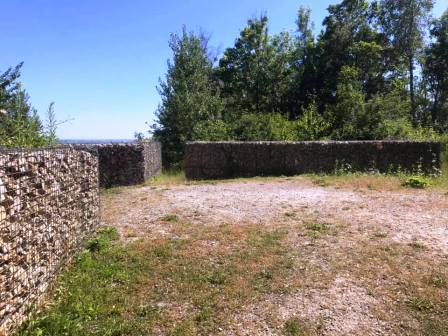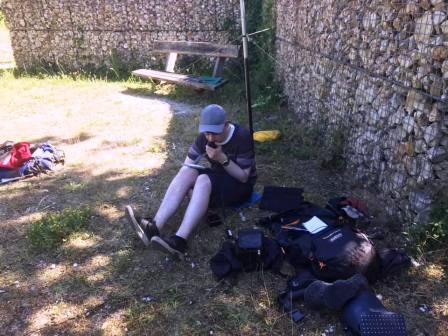 It was baking hot at 33 degrees, yet just about the coolest place in mainland Europe! It was an easy walk up pleasant and graded forest tracks. The summit was marked by a set of walls in the shape of a five pointed star.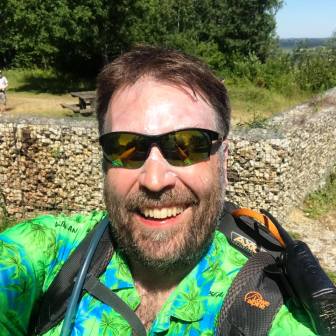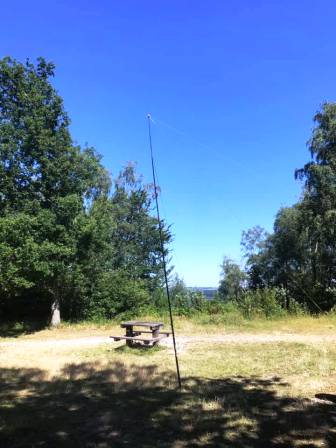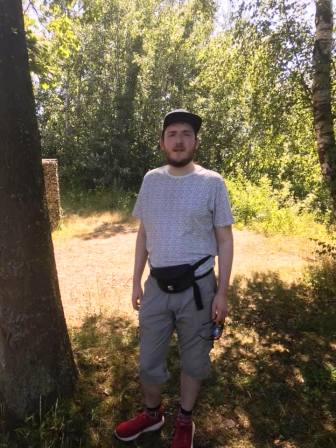 Jimmy managed a 2m FM contact on this one, working a DL station in Aachen. After that though, he moved on to 40m SSB to qualify. By that stage, I'd already qualified on 40m CW.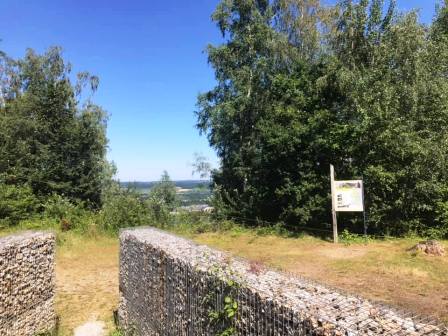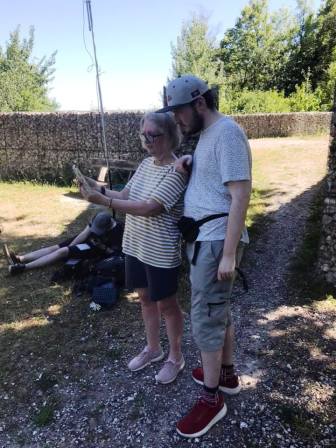 So that was another association finished off to go along with G, GD, GI, GJ and GU. We would venture into another brand new SOTA association for us the following afternoon - ON.
| | | | | | |
| --- | --- | --- | --- | --- | --- |
| Time | Call | Band | Mode | S2S | Op |
| 14:07z | DJ5AA/P | 7MHz | CW | | PA/M1EYP/P |
| 14:10z | IK2LEY | 7MHz | CW | | PA/M1EYP/P |
| 14:11z | OE7PHI | 7MHz | CW | | PA/M1EYP/P |
| 14:13z | DC6ST | 144MHz | FM | | PA/M0HGY/P |
| 14:13z | OE/DL4KCA | 7MHz | CW | | PA/M1EYP/P |
| 14:14z | F6DRA | 7MHz | CW | | PA/M1EYP/P |
| 14:16z | M6BLV | 7MHz | CW | | PA/M1EYP/P |
| 14:19z | SQ3MZU | 7MHz | CW | | PA/M1EYP/P |
| 14:21z | DG1NPM | 7MHz | CW | | PA/M1EYP/P |
| 14:26z | M0JLA | 7MHz | SSB | | PA/M0HGY/P |
| 14:27z | G8ADD | 7MHz | SSB | | PA/M0HGY/P |
| 14:29z | OE/S56KVJ/P | 7MHz | SSB | OE/ST-299 | PA/M1EYP/P, PA/M0HGY/P |