Oughtmore, GI/SM-017 - 382m ASL - H 724 837 - OSNI Discoverer 13 - 1 SOTA point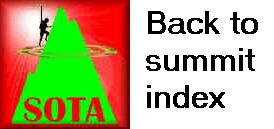 GI SOTA Trip - Activation #18 - Oughtmore GI/SM-017 - Friday 3rd June 2016
To round off our GI SOTA Trip, we had plenty of time (or so we thought) to squeeze in Oughtmore, the summit we had cancelled from our intended 5-summit day the previous day. We parked by the rough track entrance at H723832.
From here, we should have followed the rough track up and cut up through a forest break. We made the mistake of opting for the much better farm track which ran parallel. This meant we needed to walk all around the side of the forest on the higher parts of the hill and then traverse across some really horrible unstable ground on the ridge and final approach. This ate up most of our slack time.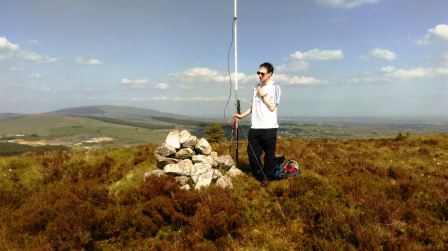 At least the summit was very pleasant, and we sat ourselves either side of a stone cairn to play radio. jimmy had no problem getting 7 contacts on 2m FM. However, I managed just 3 on HF - one on 40m CW and two on 30m CW. Fortunately, Jimmy had kept his station set up in case I needed back up, so I availed myself of that option and added three 2m FM QSOs to my own logbook.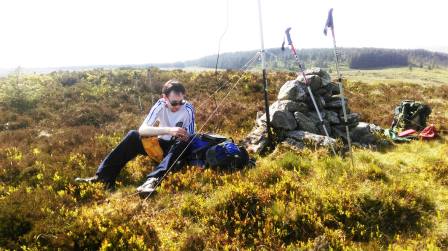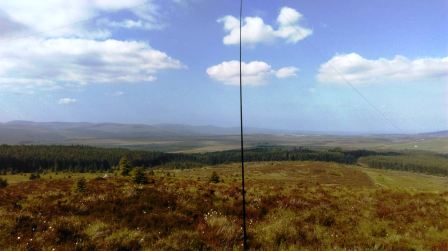 We found a very faint track looping down from the summit, so followed that. It led us straight into the forest break down to the rough track we should have taken. It was dangerously boggy in places and vigilance was required. It did take us through a really interesting and unexpected cluster of abandoned buildings as well though.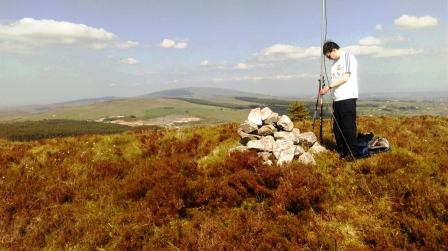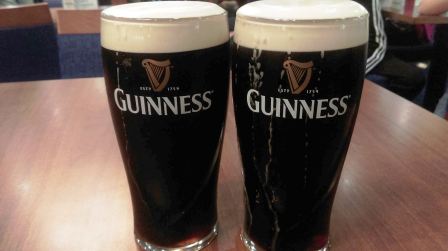 This summit was tougher than we had anticipated and on reflection was never a viable option for the fifth of a five summit day! Nonetheless, back at the car shortly after 6pm, we were still comfortable for making Belfast Port by the 8.30pm check-in time. The queue for that was tedious, but as soon as we were on board, we were straight to our cabin for a shower and change, then straight to the grill for fish, chips & mushy peas, and Guinness. And more Guinness. So with a successful final day, we completed the trip with the intended 18 new activator uniques to our records.
| | | | | |
| --- | --- | --- | --- | --- |
| Time | Call | Band | Mode | Op |
| 15:57z | MI0GDO | 144MHz | FM | MI0HGY/P, MI1EYP/P |
| 16:03z | MI0MEV | 144MHz | FM | MI0HGY/P |
| 16:09z | EA1CVZ | 7MHz | SSB | MI1EYP/P |
| 16:09z | GI4SJQ | 144MHz | FM | MI0HGY/P |
| 16:13z | EA2DT | 10MHz | SSB | MI1EYP/P |
| 16:13z | MI3CXM | 144MHz | FM | MI0HGY/P |
| 16:15z | F8CZI | 10MHz | SSB | MI1EYP/P |
| 16:21z | MI0TGO/M | 144MHz | FM | MI1EYP/P, MI0HGY/P |
| 16:22z | GI4LKG | 144MHz | FM | MI1EYP/P, MI0HGY/P |
| 16:26z | MI0JST | 144MHz | FM | MI0HGY/P |