Ros Castle, G/SB-009 - 315m ASL - NU 081 253 - OS Explorer 340 - 1 SOTA point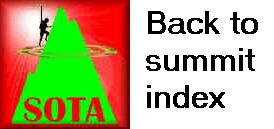 Thursday 7th November 2019 - Ros Castle G/SB-009
Gig: 60s Gold - The Mindbenders & Steve Ellis
Venue: Perth Concert Hall
After the show in Gateshead, I overnighted at a theatre digs in the small County Durham village of Dipton. I was up and away fairly early on the Thursday morning. It was a long drive up to Perth for the next tour gig, but still plenty of time to grab a SOTA activation in Northumberland.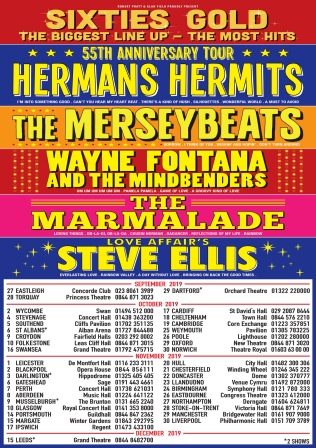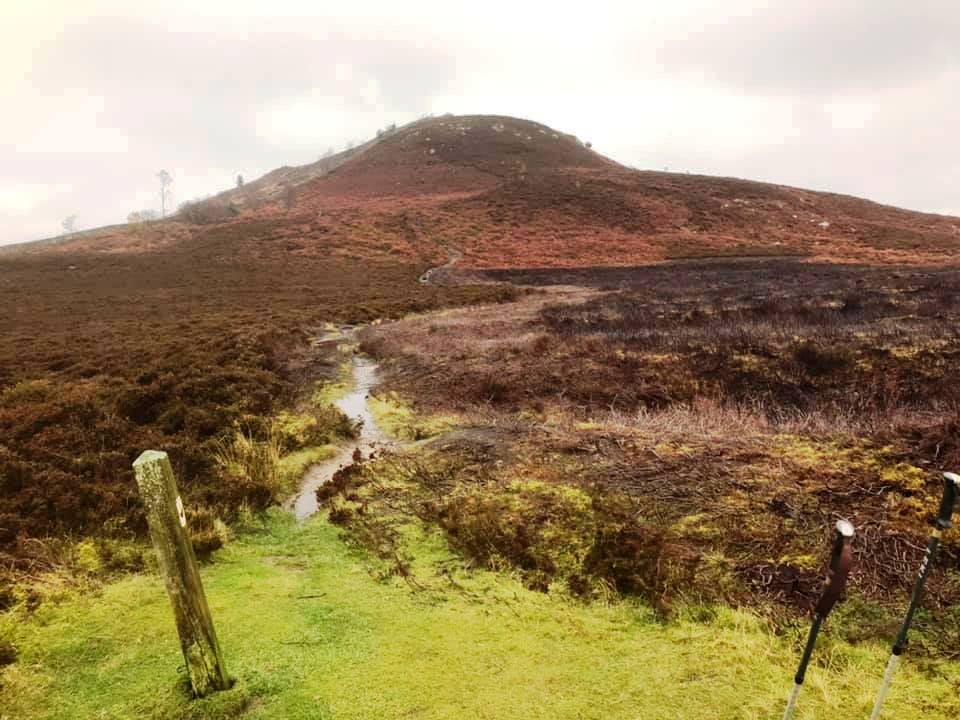 I'd already got the parking spot for this hill programme in the satnav from the 2018 Joe Longthorne tour, so it was a stress-free drive up from County Durham. The walk from parking spot to summit is pretty short and only takes around fifteen minutes. So I was soon on the top, and setting up my 20m groundplane antenna.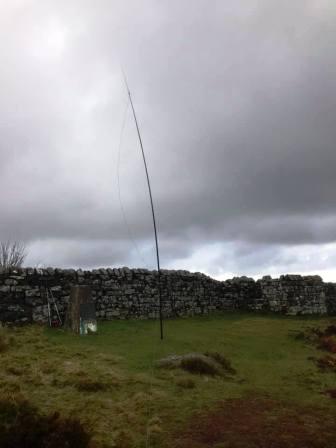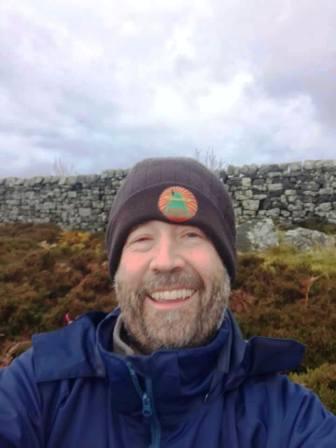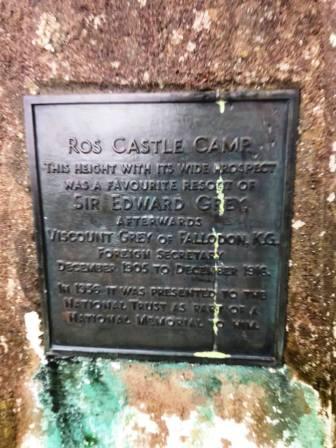 For some reason, I had a problem with the Palm Cube keyer, so I couldn't operate with CW. Thus the microphone was deployed, and the four contacts were made on SSB very quickly. But then there were no further callers at all. Rather than hang around trying to play more radio, I decided to crack on, and allow myself to get to that night's venue nice and early, and have some relaxation time ahead of soundcheck.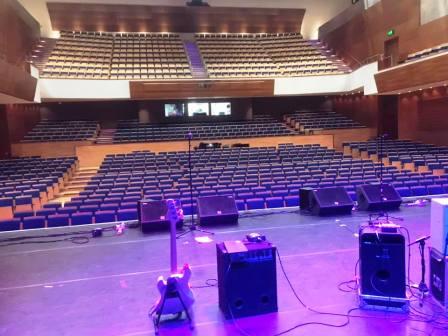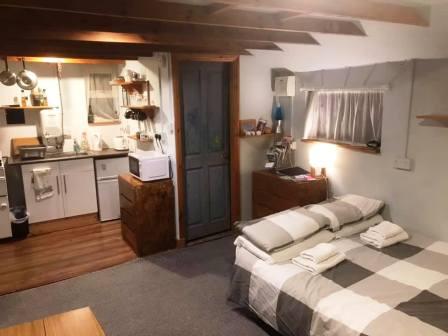 After the show at Perth Concert Hall, I got straight on the road. The next night's gig was Aberdeen, but I decided to go a little further past the granite city and overnight near Huntly. This was so that I could activate Knock Hill GM/ES-073 the next morning, and possibly call in on my good friend Barry GM4TOE in Banff. I made good time driving north as I followed the satnav. However, I was surprised to find myself gaining height quickly - and noticing that the slopes either side of the road were fully covered in snow! The road became icy as the height continued to increase, and I realised that my satnav had routed me straight through the Cairngorms rather than around to the east of them as I had wrongly assumed!
I was pleased - and relieved - to make it down the other side unscathed, and before much longer I was arriving at my digs - a unique Airbnb facility called "The Bothy" near Huntly. This was a little cabin on a farm, with its own kitchenette, bathroom with shower and chemical toilet(!) - but most importantly, a big comfy bed! That was all that mattered. All I needed was sleep!
| | | | |
| --- | --- | --- | --- |
| Time | Call | Band | Mode |
| 11:43z | IK2LEY | 14MHz | SSB |
| 11:44z | EA7GV | 14MHz | SSB |
| 11:45z | SQ9OZM | 14MHz | SSB |
| 11:46z | SP9AMH | 14MHz | SSB |