Seager Hill, G/WB-022 - 269m ASL - SO 613 390 - OS Explorer 189 - 1 SOTA point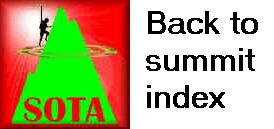 From Worcestershire Beacon G/WB-009, we returned to Ledbury and beyond on the A438, before turning left and following the rural country lanes around to our intended walk-start position at SO 621 379. After managing to find a place to pull in, we commenced up a track that followed the line of the ridge to the trig point. This trig point here is not at the true summit. Two points either side of the trig are five metres higher, but I only realised this upon returning home! Thankfully, the dip between the trig point area and the summit true is very shallow, only a few metres, which means that the entire ridge top falls comfortably within the activation zone.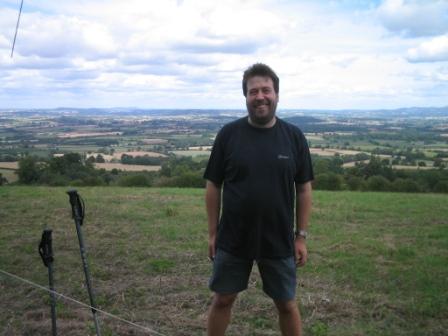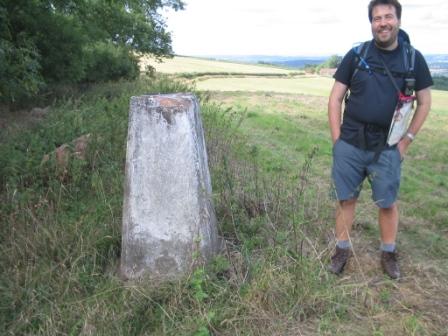 The walk up was contrasting, on loose stony track, through mud, through difficult undergrowth and on farmers' fields. Some low branches in the wood proved difficult to get beyond, but eventually we were walking out on the open field towards the triangulation column, with the first outward view we had seen all ascent. The multitude of brambles, bracken and cattle deposits made it difficult to find a spot where we could both comfortably sit down and remain clean and pain-free. Once the station was set up and the initial call made, the contacts were made easily.
Many thanks to the following stations, all worked on 2m FM with 2.5 watts:
| | | | |
| --- | --- | --- | --- |
| G0TQM/P | Ruardean Hill WB-021 | Carl | T, J |
| G1MZT | Redditch | Terry | T, J |
| G4WUH | Newent | Ian | T, J |
| G3YNT | Newent | Tony | T, J |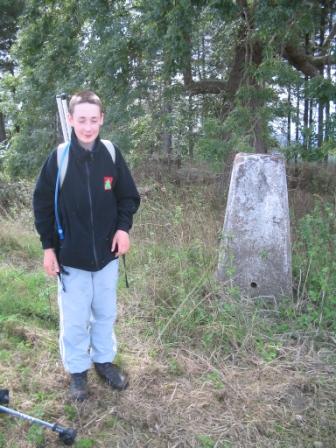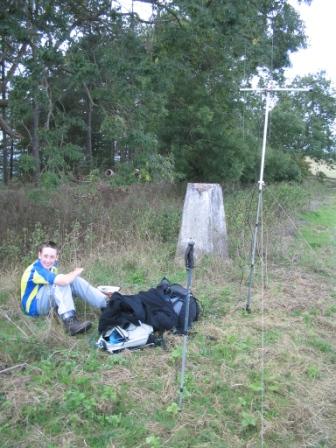 The summit-to-summit contact with Carl on Ruardean Hill G/WB-021 was pleasing. I remarked to him that we had activated that same summit ourselves less than 17 hours ago. Shortly after packing up, we were approached by Land Rover, and farm worker enquiring as to our business. I explained, he was happy, and just requested that we descend by the same route we ascended. Which we did! Could we still squeeze another two activations into the day? It was 3pm BST, so we were certainly going to do at least one more. So off to Aconbury Hill G/WB-024 it was.