Swyre Head, G/SC-012 - 208m ASL - SY 934 784 - OS Explorer OL15 - 1 SOTA point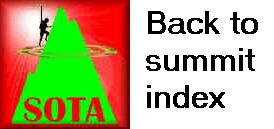 Saturday 26th October 2013, and the Read family headed south for Bournemouth, for a three night mini-break away. There were skeleton plans for some SOTA activations, but very much to be decided last minute, and dependent upon the weather. The worst storm for 26 years was expected to hit the South Coast of England within the next 48 hours. A very fine meal at a Turkish restaurant was enjoyed before returning to our holiday apartment. This flat was very nice indeed, but only had the one telly. Thus I had to sit through the X Factor and not behave too disruptively as a trade off for being allowed to watch Match of the Day afterwards.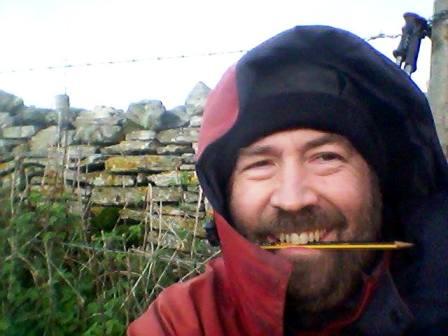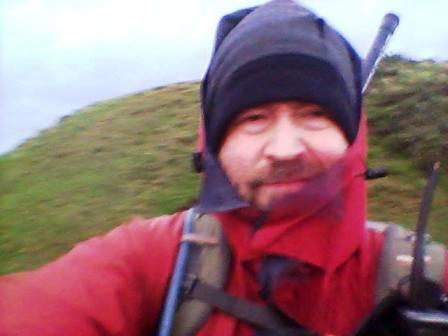 On Sunday 27th October 2013, I was up early at 5am (with the benefit of the extra hour in bed). Jimmy had elected to have a lie-in and not join me. He didn't like the look of the strong gusts that were forecast, not the probability of some heavy showers - plus he was tired and wanted a rest. Therefore, it was down to me to navigate myself to my targets on the Isle of Purbeck. Fortunately Jimmy did tutor me through the driving and walking routes the night before, and this did the trick.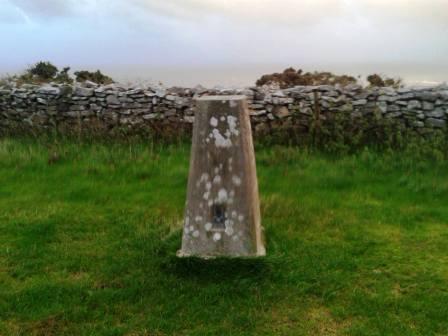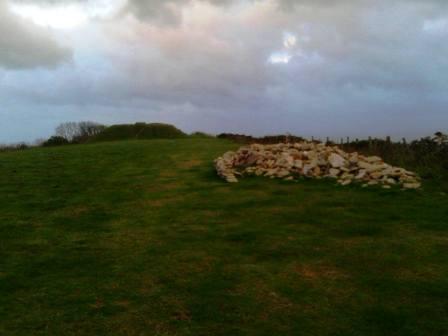 The small parking area at SY943793 was used, and I passed through the gates and onto the track. This grassy path then joined the boundary of Polar Wood, then swinging around to the left (south) and the summit of Swyre Head G/SC-012. It was now very windy indeed, and it was important to find an appropriately sheltered spot in which to set up. I decided that nowhere in the vicinity of the summit mound or trig point was suitable, so headed back downhill again. With the summit standing at 208m ASL, I calculated that I needed to activate above 183m in order to remain in the activation zone. It was noted that the 185m contour line passed into Polar Wood, so I reasoned that remaining at the upper corner of that enclosure would guarantee I was in a valid position. This was a much calmer spot. The stone wall was not best oriented for optimum shelter, but the headland upon which the summit stands appeared to be blocking the worst of the wind from this chosen operating position at SY935788.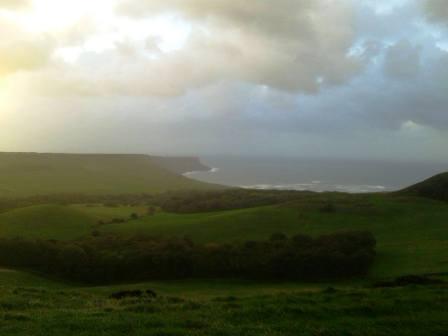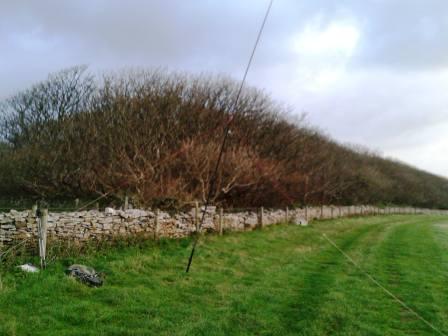 Almost as soon as the 12m groundplane antenna was up, down came the first of those heavy showers, so I completed connecting up the FT-817 under the cover of my bothy bag. The rain did not last for long and I soon emerged, preferring fresh air to operate in. The going was fairly pedestrian, with just 8 QSOs made - 6 on CW and 2 on SSB, including S2S with EN7JHF on Kuchuk-Tjuz UT/CR-032. He was a massive signal with big audio! I had a pass out for this morning, so long as I was back in time to go for a family lunch meet up in Bournemouth. Packing away at 0750 UTC, I was confident of squeezing in Nine Barrow Down G/SC-013 before driving back.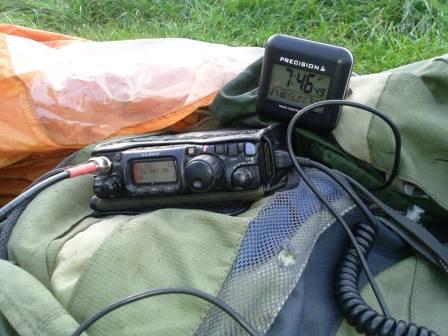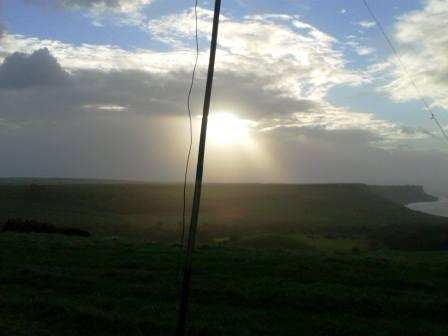 | | | |
| --- | --- | --- |
| OH9XX | 12m | CW |
| YO5BFJ | 12m | CW |
| DL8DXL | 12m | CW |
| RW6MBC | 12m | CW |
| OH9XX | 12m | SSB |
| EN7JHF on Kuchuk-Tjuz UT/CR-032 | 12m | SSB |
| LZ1XL | 12m | CW |
| LZ3KB | 12m | CW |