Upper Park, GW/MW-032 - 352m ASL - SJ 189 052 - OS Explorer 216 - 1 SOTA point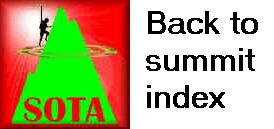 Monday 17th August 2020
We had been trying to secure permission to operate from this summit for nearly 17 years! We were only interested in accessing the summit of this very private estate, with agreement and permission.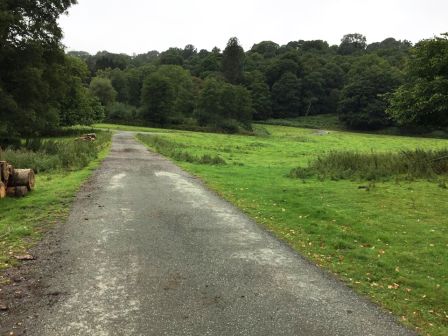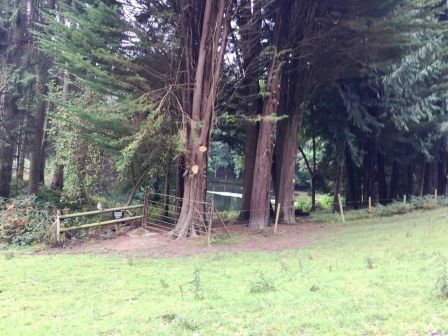 We were not prepared to consider any form of trespass. As such, I had written to the estate office three or four times over that period, but only receiving responses advising that access was not possible. I always accepted and respected these decisions.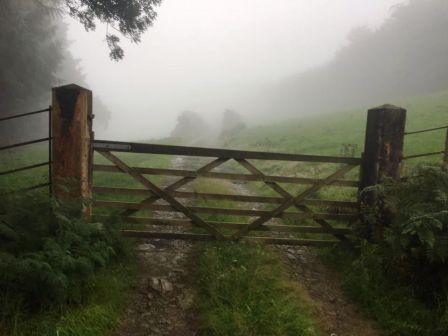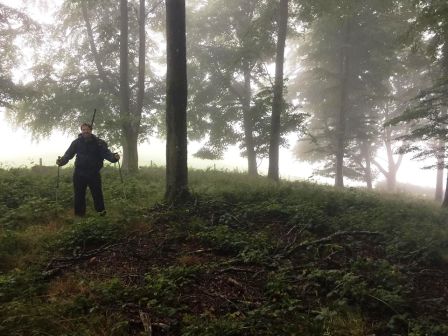 On my most recent enquiry (which will be my last!), a ray of hope appeared. A dialogue ensued and conditional permission was granted for a specific date and time.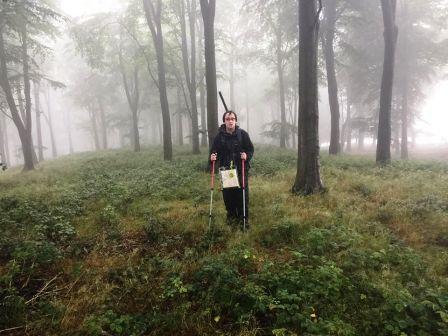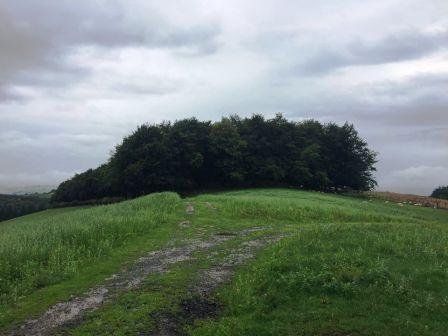 Conditions included the exact ascent route to be taken, environmental and privacy considerations, and avoidance of using VHF bands and voice (phone) modes of transmission. Jimmy and I therefore decided to use 40m and 20m, with Jimmy on FT8 and me on CW.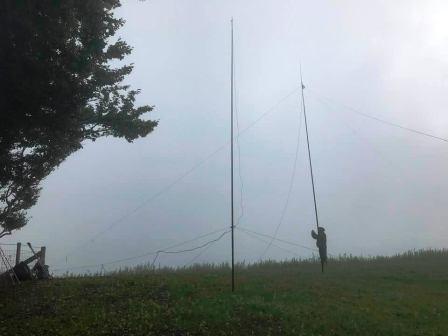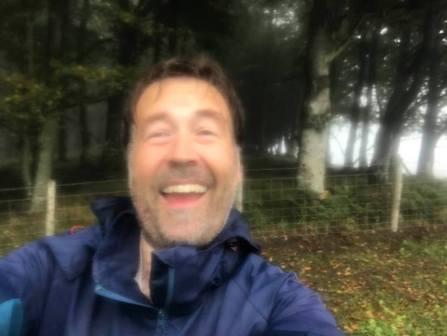 We met two of the estate staff at the parking spot and had a friendly chat with each of them. They were both aware of our permission to access and wished us a pleasant walk. And it was indeed a very pleasant walk up through the very attractive and well-managed estate.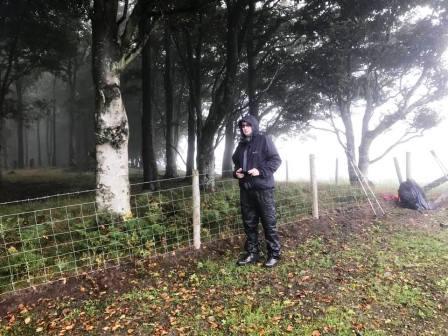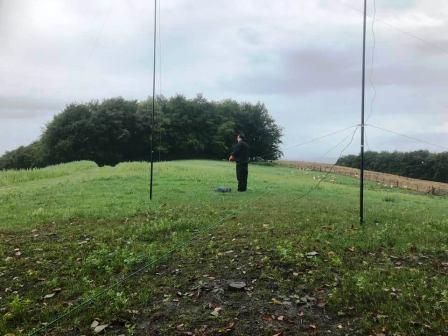 It was a good day out, and we could finally put a tick by this hitherto elusive Welsh Marilyn summit!
| | | | | | |
| --- | --- | --- | --- | --- | --- |
| Time | Callsign | Band | Mode | S2S | Op |
| 11:17 | DK7ZT | 7MHz | FT8 | | MW0HGY/P |
| 11:18 | EA2DT | 14MHz | CW | | MW1EYP/P |
| 11:18 | F4IAG | 7MHz | FT8 | | MW0HGY/P |
| 11:19 | EA5K | 14MHz | CW | | MW1EYP/P |
| 11:19 | IK2LEY | 14MHz | CW | | MW1EYP/P |
| 11:20 | SP9NLI | 14MHz | CW | | MW1EYP/P |
| 11:20 | OK2PDT | 14MHz | CW | | MW1EYP/P |
| 11:21 | DL7ACA | 7MHz | FT8 | | MW0HGY/P |
| 11:23 | DL4JG | 7MHz | FT8 | | MW0HGY/P |
| 11:23 | OE6GND | 14MHz | CW | | MW1EYP/P |
| 11:24 | EA7GV | 14MHz | CW | | MW1EYP/P |
| 11:24 | DL6MST | 14MHz | CW | | MW1EYP/P |
| 11:24 | HB9JOE | 14MHz | CW | | MW1EYP/P |
| 11:25 | OO6O | 7MHz | FT8 | | MW0HGY/P |
| 11:25 | HA2VR/P | 14MHz | CW | HA/KD-020 | MW1EYP/P |
| 11:26 | EA2BD | 14MHz | CW | | MW1EYP/P |
| 11:27 | DM3RCK | 7MHz | FT8 | | MW0HGY/P |
| 11:27 | HB9AGH | 14MHz | CW | | MW1EYP/P |
| 11:28 | DL8DXL | 14MHz | CW | | MW1EYP/P |
| 11:29 | I2QIL | 14MHz | CW | | MW1EYP/P |
| 11:30 | HB9CRY | 7MHz | FT8 | | MW0HGY/P |
| 11:42 | ON6ZQ | 7MHz | CW | | MW1EYP/P |
| 11:42 | DL6WT | 7MHz | CW | | MW1EYP/P |
| 11:45 | PA0B | 7MHz | CW | | MW1EYP/P |
| 11:49 | HB9CYV | 7MHz | CW | | MW1EYP/P |
| 11:50 | F6EFI | 7MHz | CW | | MW1EYP/P |
| 11:51 | DJ5AV | 7MHz | CW | | MW1EYP/P |
| 11:52 | DM5MU | 7MHz | CW | | MW1EYP/P |
| 11:55 | ON4AEF | 7MHz | CW | | MW1EYP/P |
| 11:56 | PA7RA | 7MHz | CW | | MW1EYP/P |