Ward's Stone, G/SP-003 - 561m ASL - SD 592 587 - OS Explorer OL41 - 2 SOTA points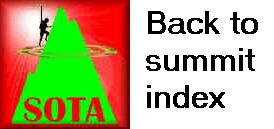 Saturday 6th June 2020 - White Hill G/SP-006, Ward's Stone G/SP-003 & Fair Snape Fell G/SP-007
After White Hill G/SP-006, the next waypoint in my satnav was the tiny village of Tarnbrook, at the end of a long cul-de-sac in the Forest of Bowland. I parked on a wide patch of grass on the right of the lane, about 1km before the village. From here I walked into Tarnbrook, and then left onto the permissive path up Tarnsyke Clough. The luncheon hut on the shoulder of the fell had disappeared, but that spot was now a building site, so presumably a replacement is being constructed.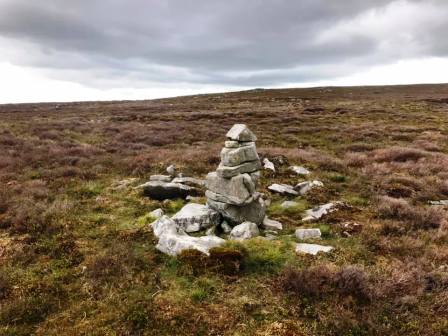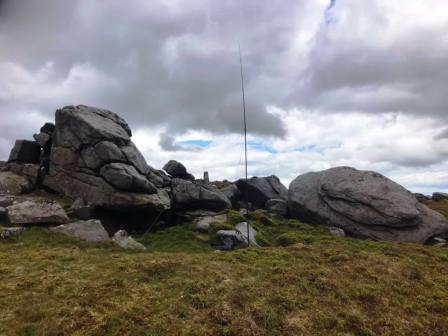 After climbing up out of the clough, I angled left to make my way up to the west trig point, the lower of the two on the summit by just one metre, but a better option for finding a sheltered spot - and it was still pretty windy. I went for 6m again and set up the quarterwave vertical. But it was the incorrect choice! That band was flat, and only local chasers were worked - one on FM and two on SSB. The rest of the activation was conducted using the handheld, which added five QSOs on 2m FM.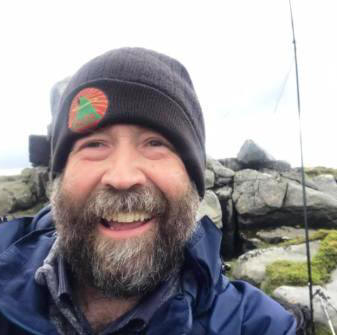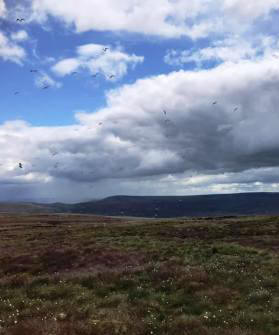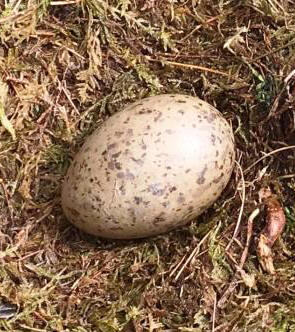 On the way down, hundreds of noisy birds were circling above the fellside. A very large egg in the ground was passed at one point! I picked up the path back to Tarnbrook at the very picturesque falls where Hare Syke flows into Tarnbrook Wyre.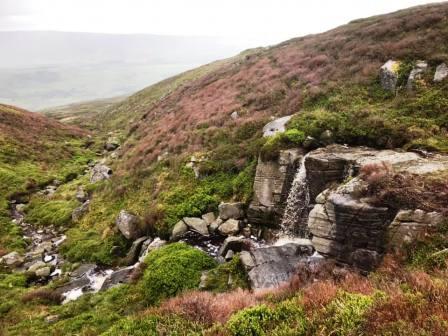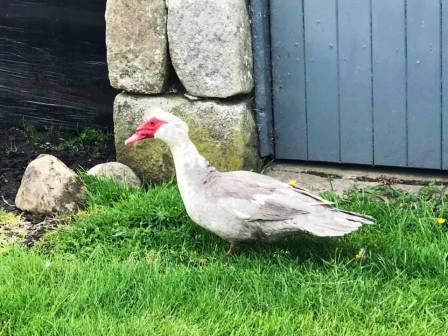 After getting back into the car, I drove, again following the satnav, to Fair Snape Fell G/SP-007 for the final summit of the day.
| | | | |
| --- | --- | --- | --- |
| Time | Callsign | Band | Mode |
| 12:25 | G4JHV | 50MHz | SSB |
| 12:30 | G6LKB | 144MHz | FM |
| 12:31 | G6HMX/P | 144MHz | FM |
| 12:33 | G6LKB | 50MHz | FM |
| 12:35 | 2E0LBI/P | 144MHz | FM |
| 12:36 | 2E0XLG/P | 144MHz | FM |
| 12:37 | M1DHA | 144MHz | FM |
| 12:38 | G6LKB | 50MHz | SSB |