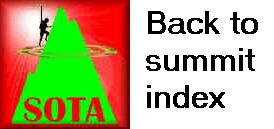 Let me tell you about the Tortoise Expedition. It seemed a few regulars had "solved" the riddle of the "Tortoise Expedition" by working out that I was referring to the ease of access of the hill, or Liam's modal walking speed. But no, I was actually buying a tortoise (UK captive bred of course) for Marianne's birthday. From a place in Wigan. Hence it made sense to bag Winter Hill G/SP-010 on the way over.
We began with a decadent breakfast at the Little Chef at Monk's Heath, comprising a deluxe hot chocolate each, two Olympic breakfasts (the famous LC one with the saute potatoes) and a pancake breakfast for Liam. We then headed up the A34, M60 and M61 to the Reebok Stadium, home of Bolton Wanderers FC in Horwich. Horwich RMI FC of course, are now Leigh RMI FC, and Bolton itself does not have a football club. Anyway, this time we got the route right first attempt, up Claypool Road and Georges Lane to the access road for Winter Hill. We parked in the corner area beyond the offices, and Liam opted to remain and listen to BBC Radio 2. Jimmy and myself set off on the short trek up to the trig point, got what meagre shelter we could from the wind and rain and set up the FT-817 and SOTA Beam.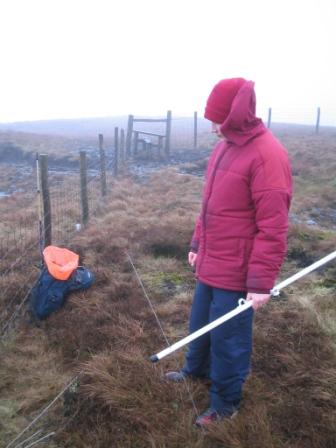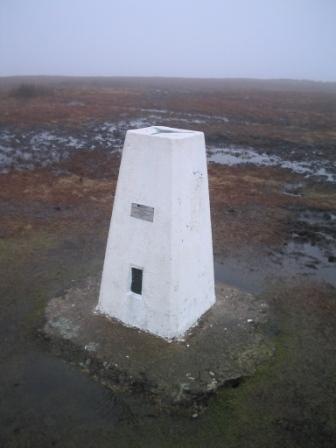 As usual, Jimmy opened up and got his four contacts. I then made a further six contacts before the sudden worsening of the rain made me lose the will to live. I made a final call to check for patiently waiting chaser stations, but there was no reply. Either I had successfully mopped up the pile-up, or the chasers had decided to grant me mercy and allow me to finish. We returned to the car, pumped up the heating and dealt with the pressing matter of the litre of butternut squash and red pepper soup. During this period, I had a few QSOs with SOTA friends around the North West, and also heard Keith G8HXE activating none other than Winter Hill. After completing his activation, he descended towards our car and introduced himself. The weather had continued to deteriorate, so we invited Keith into the car to dry off and ran him down to where he had left his car.
Then we went to Wigan to get the tortoise, a little boy to keep our little girl company. Wigan was gridlocked, and a real pain to get into or out of. Furthermore, the directions supplied by the shop were absolutely bobbins, and we had to rely on a net of four amateurs to get us to our destination. But the problems didn't end there. As we introduced our "Jo Jo" to the newcomer Brian, "she" attacked it with such force and insistence that we suspected the she to be a he. Brian was taken back to Wigan to be replaced by Beryl and Shelly.
Thanks to the following stations, all worked on 2m FM with 2.5 watts:
| | | | |
| --- | --- | --- | --- |
| M1AVV | Dalton-in-Furness | Simon | J |
| G4KKI/P | Whernside NP-004 | Bill | T, J |
| 2E0NHM | Warton | Nigel | J |
| G3VUS | Barrow-in-Furness | Dave | J |
| 2E0BDF | Blackpool | Colin | T |
| GW7AAV | Connah's Quay | Steve | T |
| G4BLH | Brierfield | Mike | T |
| 2E1FJP | Preston | Barry | T |
| 2E0HJD | Clitheroe | Mick | T |