After the gig in Falkirk, I drove south down the M74 and M6, dropping two band members in Penrith and another in Bolton-le-Sands. I was OK up to that point but then I hit the "wall". I only made it to Forton Services where I pulled in and had a sleep in the car. I was now fancying an activation of Winter Hill G/SP-015. I added the waypoint to the route on my satnav and made my way up the access road to the huge transmission site.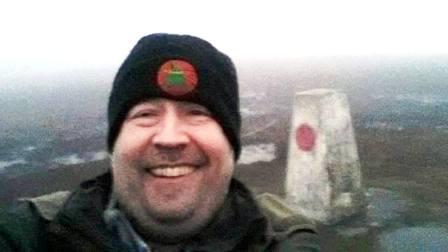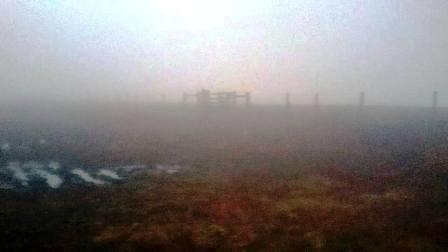 It was now around 5am on Friday 22nd December 2017 so I reclined the seat and and another sleep! I awoke at daylight and went for a walk with my handheld. It took nearly an hour to get the four contacts but I'm sure the strong commercial transmissions on the site were desensing my VX7.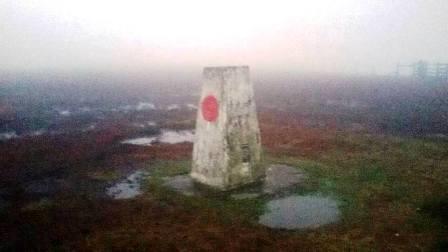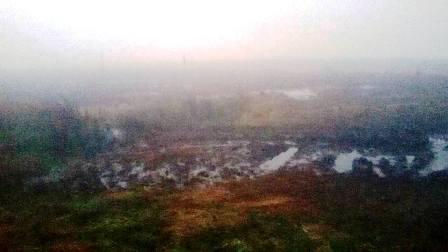 Later the same day, it was yet more tip runs as part of my mum's flat move, and a visit to my 102 year old Nanna with Jimmy M0HGY. We then went up The Cloud G/SP-015 to check out our 2m set-ups which had some issues.
| | | | |
| --- | --- | --- | --- |
| Time | Call | Band | Mode |
| 08:06z | G0OHY | 144MHz | FM |
| 08:16z | G4DEE | 144MHz | FM |
| 09:00z | G1SWH | 144MHz | FM |
| 09:01z | M0AWX | 144MHz | FM |
| 09:03z | M0LXD/M | 144MHz | FM |