I activated this summit late in the evening of Sunday 12th June 2005.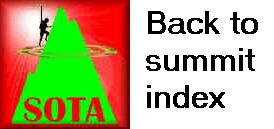 Considering where I was going (Leamington Spa), this was a fair old detour! I rejoined the M5 down to junction 7, followed into Great Malvern but then took a sharp steep right to follow the B-road around to West Malvern. Instead of the long easy walk from the south, I decided to take the short steep route up the side. It was hard work, but nonetheless, car-to-summit was achieved in 14 minutes. This time, the 817 and SOTAbeam were used, but the activation ended up being a 12 minute 4 x 2m FM SAG anyway! There was a very cold wind blasting across the summit this evening, and I was glad to be walking again once packed up.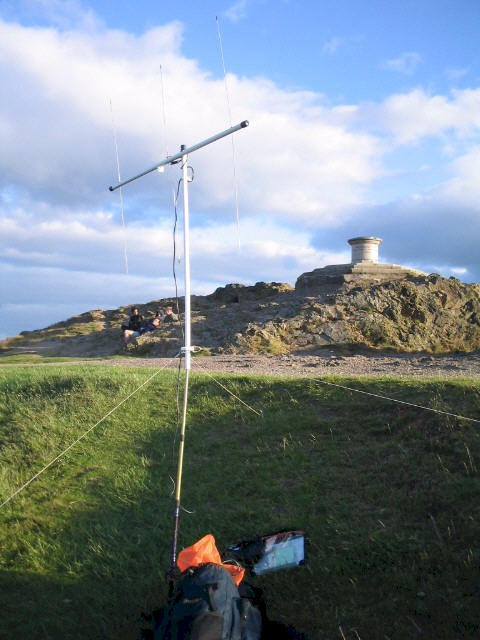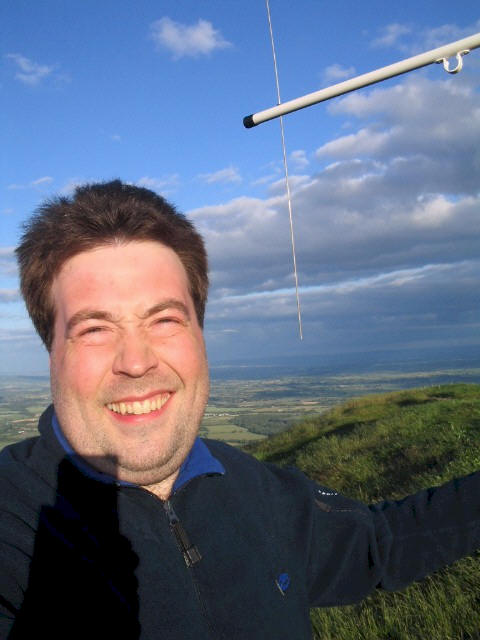 I then drove across to the Chesford Grange Hotel between Kenilworth and Leamington. Arriving at 10pm, I missed the restaurant, so had to accept a bar meal and a pint in the lounge, "entertained" by a big screen showing Celebrity Love Island. Cue early night...
Thanks to the following stations, all worked on 2m FM with 2.5 watts:
| | | |
| --- | --- | --- |
| M3YVJ | Kingswinford | Ian |
| G4NSZ | Cosford | Mike |
| M0WHW | Bilston | Horace |
| 2E1HIG | Droitwich | Dave |