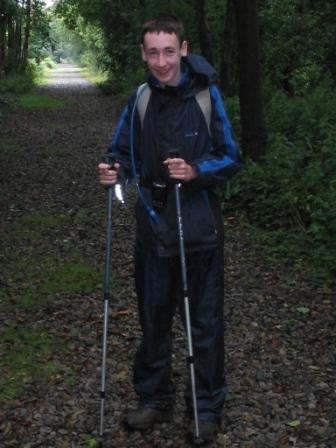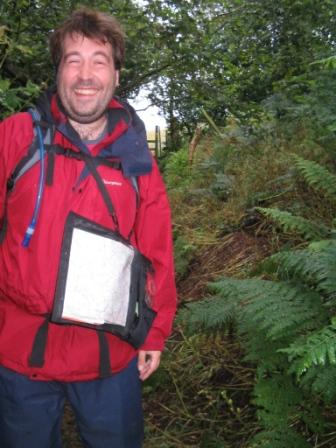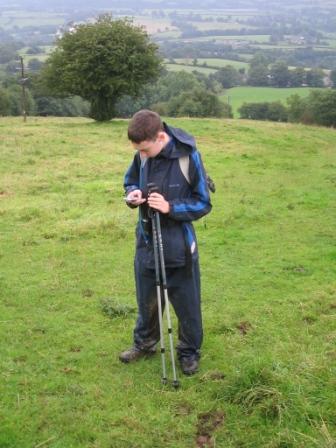 The third and final day of our Gritstone Trail walk began with a great full English breakfast at the Rushton Inn. We exchanged plenty of chat and banter with the landlord and landlady at the Inn. The landlady told us that she knew from previous Gritstone Trail walkers that had stayed with her that the forthcoming third leg to Kidsgrove (15 miles) should take no more than four and a half hours. We told her we expected to take around nine hours, and she scoffed at us asking what we were playing at! I retorted that I did not believe the trail to Kidsgrove could genuinely be done in the time she suggested it should take. We eventually thanked our hosts, said goodbye and crossed the road to drop back down onto the Staffordshire Way, following the disused railway line back to the Gritstone Trail.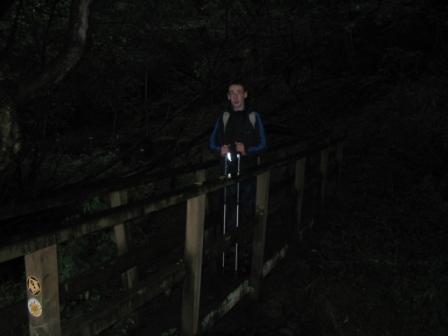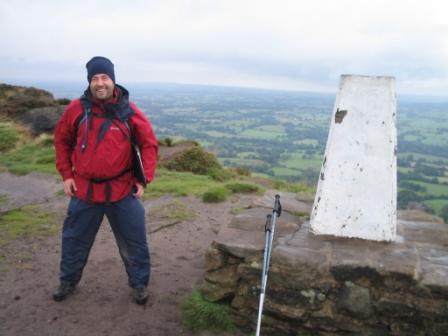 Once back on the Gritstone Trail route, we were soon back into some lush green meadows with the river weaving around small wooded areas. We lost the path and began to climb far too early on loose muddy terrain. Towards the top of the hill, some farm buildings and a road bore no relation to what the map indicated, so we returned to the meadows down the hill and rejoined where we should have been. Where we should have climbed was up Ravens Clough. This was reached by crossing a wooden bridge inside a small wood. A boardwalk contouring upwards alongside a steep drop in the walk afforded some enjoyable walking. The route led out onto a sloping field to climb up to Cloudside, and Jimmy used the opportunity to send a spot on his WAP mobile 'phone ahead of our SOTA activation on The Cloud G/SP-015.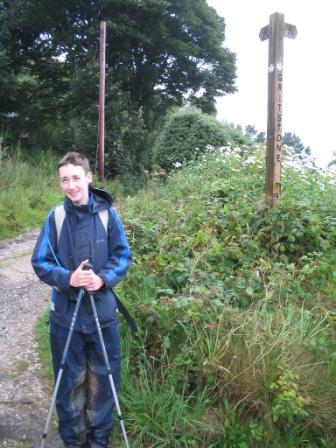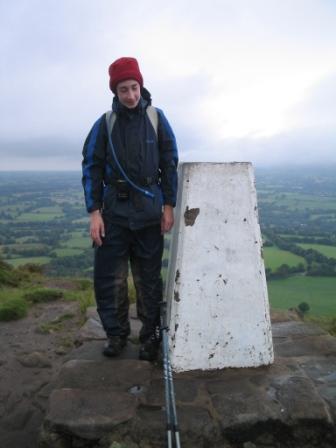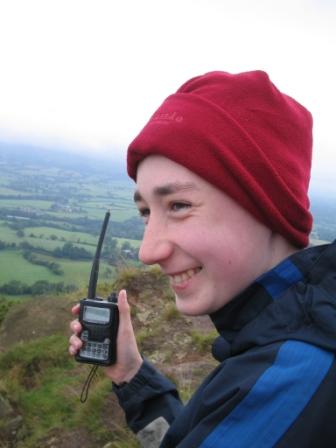 We were now progressing with gusto and enthusiasm, anticipating some familiar walking territory and a chance to play some amateur radio. A short way along Tunstall Road, we reached the small Cloudside parking area and turned sharply to head up the long flight of stone steps. Walking out onto the exposed summit area, the weather was turning colder and wetter. There was no decision to make as regards operating conditions, for we had only carried VHF handheld radios with us, without additional power or antennas. Jimmy and I passed the radio between us as we relaxed for about an hour on the summit, making plenty of contacts.
Many thanks to the following stations, all worked on 2m FM:
| | | | | |
| --- | --- | --- | --- | --- |
| GW0DSP | Connahs Quay | Mike | 2.5 watts | T, J |
| G3CWI | Macclesfield | Richard | 2.5 watts | J |
| M0AAS | Warrington | John | 2.5 watts | J |
| 2E0NHM | Warton | Nigel | 2.5 watts | J |
| G0MRL/M | M61 J4 | Laurie | 5 watts | T |
| M0DWQ | Warrington | Roger | 5 watts | T |
| G0AOD | near Burton-on-Trent | Dave | 5 watts | T |
| M3PXW | Ellesmere Port | Barry | 5 watts | T |
| G4WXZ | St Helens | Jim | 5 watts | T |
| 2E0GYO | Orton | Alan | 5 watts | T |
| G0TFP | Astley | Jim | 5 watts | T |
| GW1LDY | Broughton | Arthur | 5 watts | T |
Packing away on The Cloud brought with it a sense of anticipation. For despite my scores of visits to this local hill, I had never ventured on the route off the summit to Timbersbrook. So within seconds of throwing the rucksacks back on, we were on new territory. It was almost a mirror image of the ascent route, with a stony muddy path dropping down into woodland and then easing onto an access track.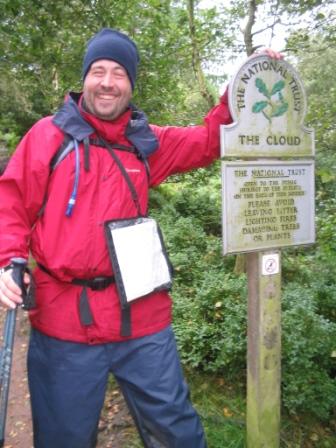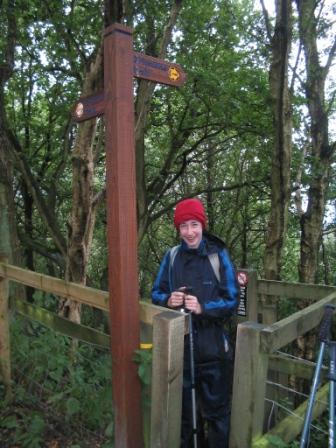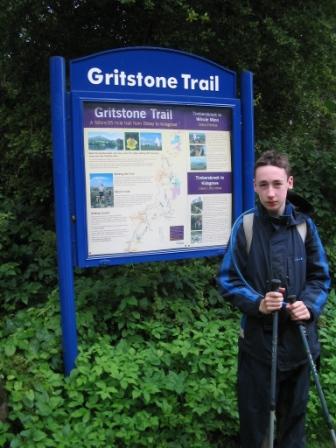 The last section down to Timbersbrook was down a very steep bank, thankfully adorned with pitched wooden steps. Another path brought us into the Timbersbrook car park and picnic area, and another of the relatively sparse official Gritstone Trail information boards. Usefully, there is a large toilet block at this location. Unusefully, it was all locked up. With nothing to demand our attention at Timbersbrook, we moved swiftly on.