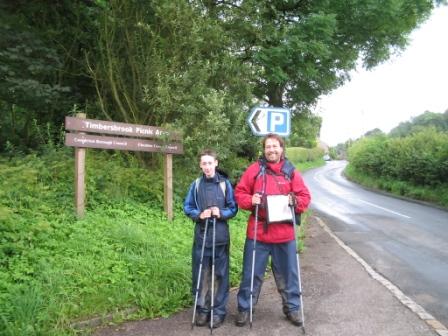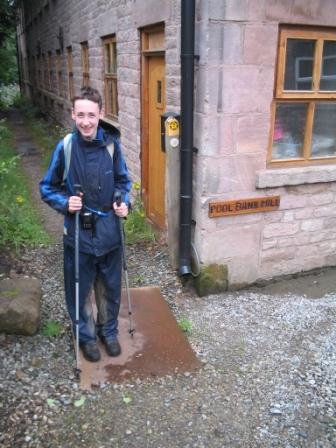 The route away from Timbersbrook was initially along a road before veering off down a track past some old mills. Then it was a return to the disused railway walking of the start of the day, but a much much longer stretch this time. The Biddulph Valley Way took us along the old railway line from Dane-in-Shaw, Congleton to Whitemoor Farms, Biddulph. However, part way along this segment, the sight of the Castle Inn from the bridge over the A527 proved irresistible, and in we went for a pint.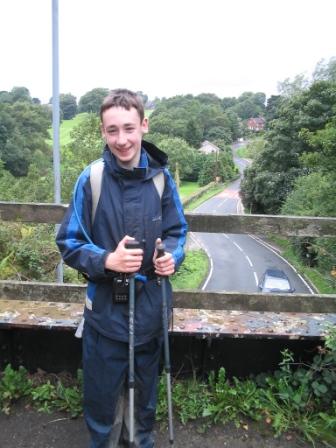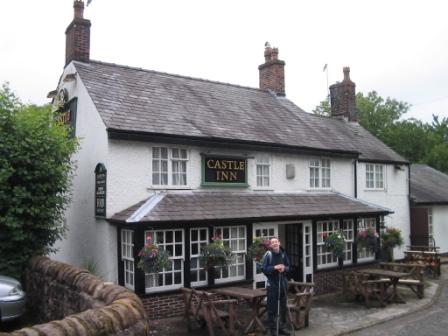 After our early lunchtime refreshment, we still had a good way to clear on the Biddulph Valley Way, and it seemed to go on forever, prompting us to check a couple of times in case we had missed the point where we were supposed to exit the disused railway line. Alas not, there was yet further to go!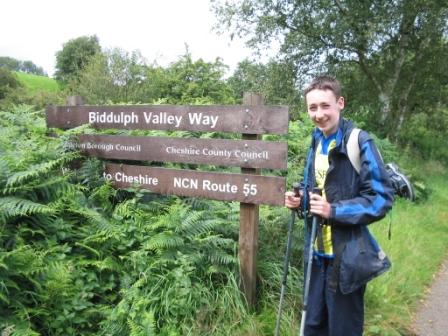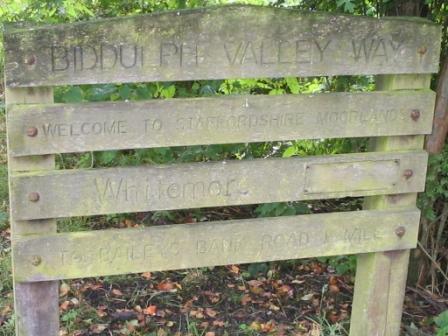 We eventually left the railway route by a large stone bridge near Whitemore Farms. We were thankful for some variation in the journey after what seemed like an eternity on the Biddulph Valley Way. Some gentle farmland walking brought us out along Congleton Edge. This was considerably less spectacular than I had been led to believe, being just a sloping field with average views.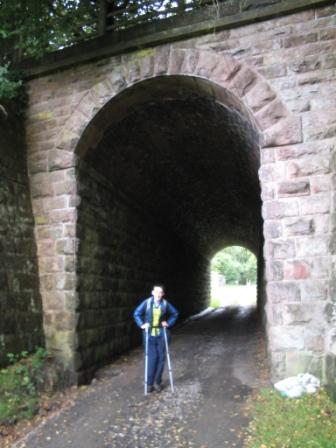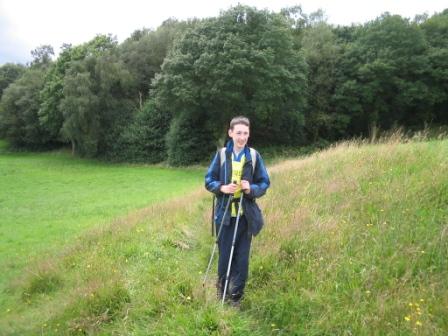 However, things would improve significantly after reaching the quaintly named Nick i'th' Hill. A walled track followed a relatively high route over to Pot Bank, and halfway along it we decided to have our lunch while treated to fine views across South Cheshire, the ubiquitous Jodrell Bank dominating the vista as usual. Lunch, as supplied that morning by the Rushton Inn was fresh roast beef and onion sandwiches, bananas, apples and celery. It was enjoyed by us both in the afternoon sunshine.