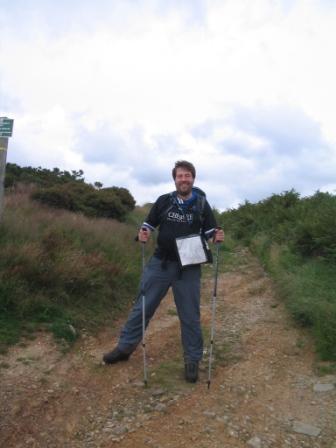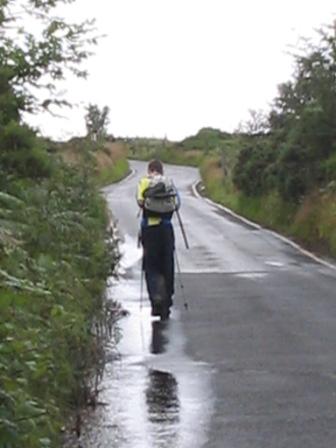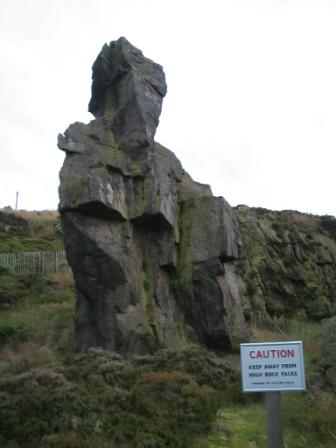 After lunch, we continued over the track, reaching Pot Bank where it met the road up to Mow Cop. We knew this road, but had never used it as a footpath before! It seemed a long climb up the road, but in reality it was probably little more than ten minutes before we were veering off to the right hand side and walking through a wood and then up a hillside. Jimmy began to try to overtake me, wanting to get a sight of The Old Man of Mow before me!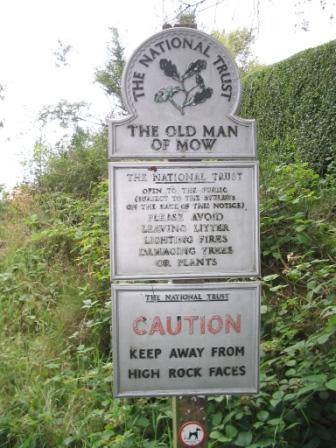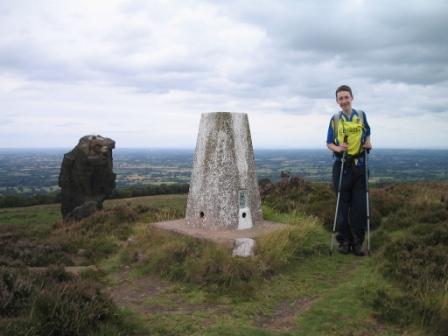 After passing, and photographing the Old Man, a pillar of rock left standing after the rest was quarried away, Jimmy and I diverted up the road to bag another trig point along the trail. Lying on the ground, we could see that the top of the Old Man of Mow was slightly higher than the base of the trig point.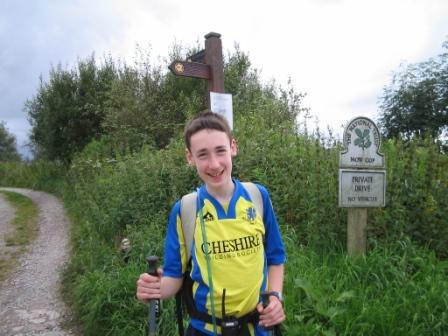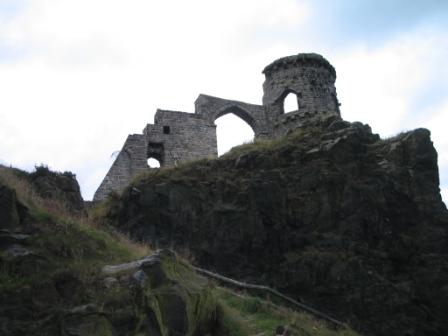 The features of interest were now coming thick and fast, for just across the road we entered another National Trust site, this one just named "Mow Cop" and containing the famous folly. The construction of this folly was ordered in 1754 by Mr Randle Wilbraham of Rode Hall, a few miles away on the Cheshire plain. It was intended as a summer house, and had a mock ruined trailing wall in order to make the view from Rode Hall look more dramatic.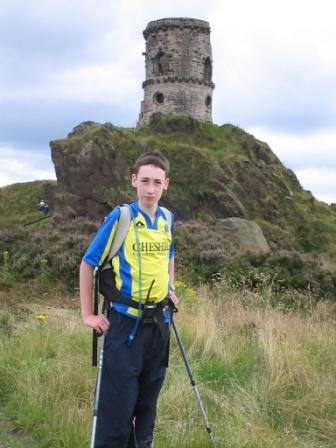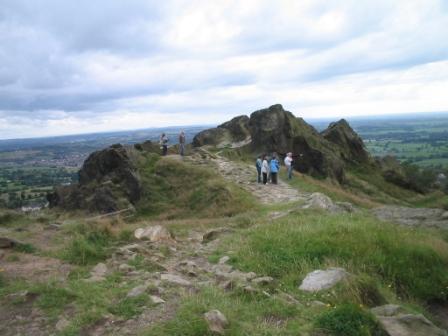 We had lingered for long enough on the Mow Cop area, mooching around the Old Man, the folly and enjoying the extensive views. It was time to start heading downhill - steeply downhill, as anyone who has walked or driven up to Mow Cop from the Scholar Green (South East Cheshire) side will testify. The aches and pains returned and the expedition leader (me) ordered another sit down. From our vantage point, we were looking out over Kidsgrove. The town where we were due to complete the trail looked close enough, but the map showed us that trail was to take a long and circuitous route around before finally approaching Kidsgrove.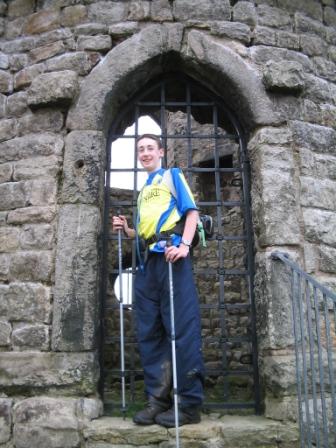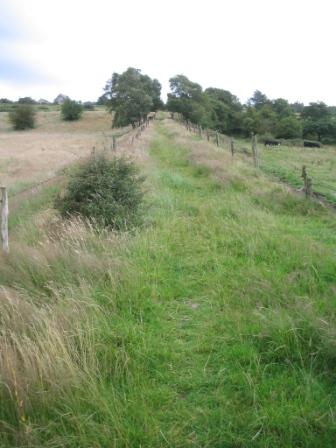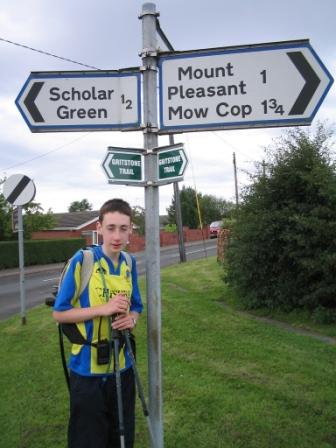 The route led steeply down a public footpath which seemed to be atop a man made earth bank that followed an unerringly straight line down the hill. I figured that this must have been the base of an old tramway, and later learning that it was used by trolleys on steel ropes from the quarry above. The small village at its foot is aptly named "The Bank". Reaching Scholar Green was the cue for the last long leg to the finishing point.