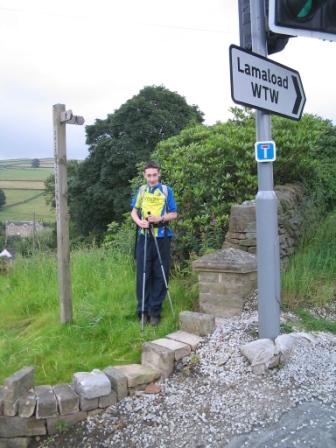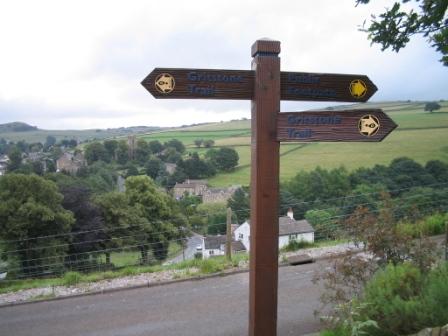 Awakening after a good night's sleep at the Church House, Bollington, we enthusiastically packed our rucksacks and went down for breakfast, full of eager anticipation as to the day ahead. The full English breakfast was excellent, featuring brilliant sausage and bacon from the local Heathcote's butchers. I gave Rachel a ring at the Robin Hood, and she said she would be straight down, honouring her kind offer from the previous day.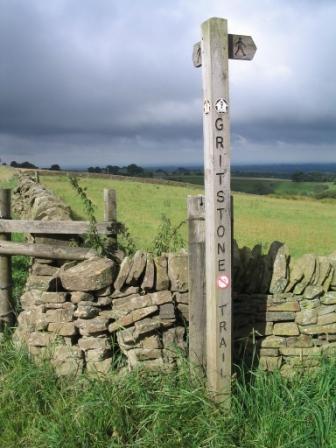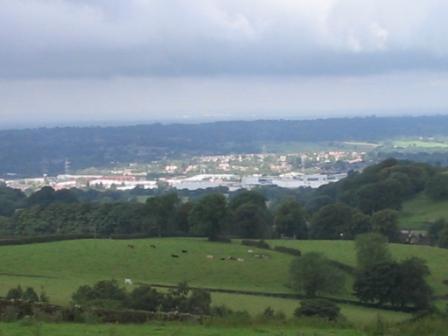 We checked out of the Church House, and loaded our kit into Rachel's car. It was a short drive back up the hill to Rainow, but we were appreciative that we didn't have to walk up that hill for a second time! We were dropped off on the tarmac access road to Lamaload Reservoir, but walked the few paces back down to the B5470 road so as to ensure the integrity of our walk! Only a short distance up the track, the Gritstone Trail veered off to the right to climb up towards Teggs Nose. I was a little disappointed to be missing out on the spectacle of Lamaload Reservoir, one of my favourite local places, but I always enjoyed climbing up to Teggs Nose from this side as well, although it must have been seven and a half years since I last did so (Macclesfield "Beat the Bounds" walk 1999).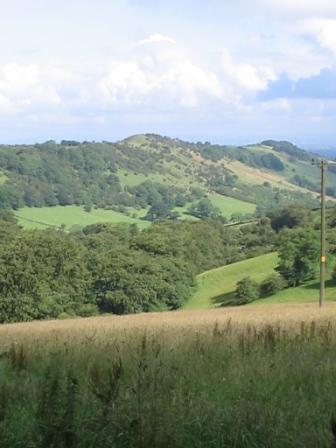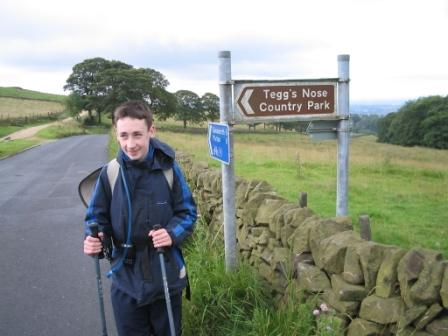 As the path switched between climbing the farmland slopes and contouring level along dry stone walls, we made steady progress towards Teggs Nose. Upon reaching the main A537 Macclesfield to Buxton (Cat & Fiddle) road, we knew we were within touching distance, and pressed on up the grassy slopes with renewed vigour. It didn't seem long at all before we were coming over the crest of the hill and looking ahead to the car park and visitor centre at Teggs Nose Country Park.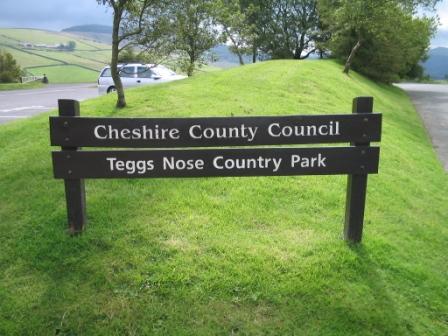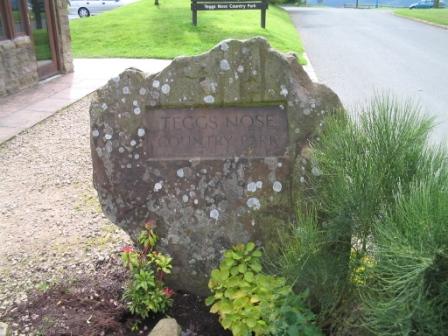 It was time for a change. My black football shirt was absolutely wringing wet through with sweat, so it was removed, and my bare upper body was treated to a few minutes of airing. I ensured that there were not any nearby potential observers that could have had a nasty surprise! Built into the visitor centre on Teggs Nose was the stone with the details of the formal opening of the Gritstone Trail back in 1978. My Berghaus shirt - supposed to be being kept reasonably decent to wear in the pub later that evening - was now adorned in place of the footy shirt, which was hung out on the back of my rucksack, in the hope that the decent weather would dry it out and enable me to reuse it at some point.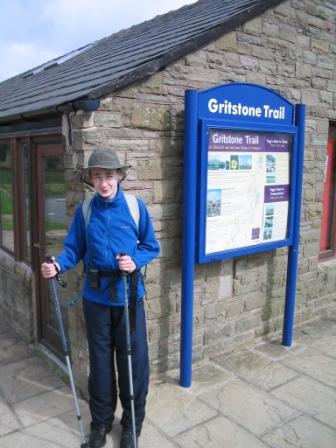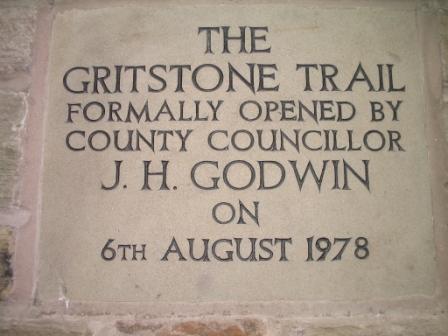 Teggs Nose was the first point after Disley to have an official Gritstone Trail information board, so once captured by the camera, we were off on our next leg of the journey.