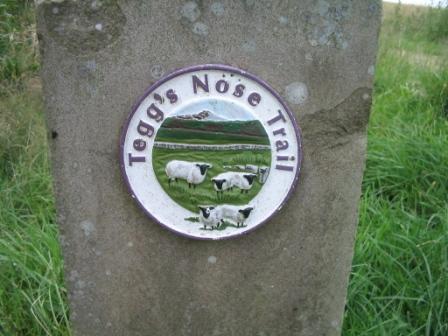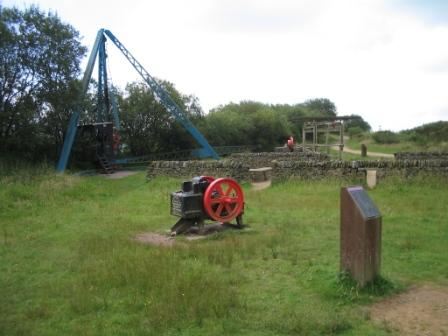 The bright morning of Tuesday 24th July 2007 began to slightly fade to something more overcast as we approached noon. After climbing up to the main part of Teggs Nose Country Park, it was nice to have some easy level walk on good tracks for a while as we weaved between the disused quarry pits and relics of old quarry machinery.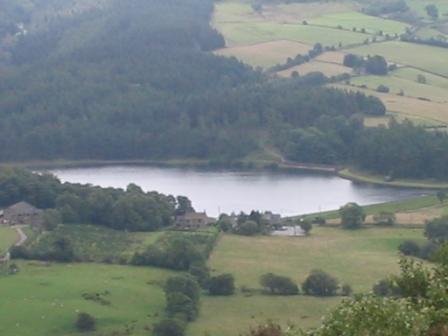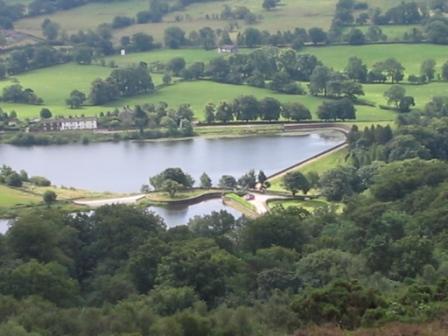 The level walking surface experience was all too brief however, and we were soon tipping over the edge and making our way steeply down beside the nose of Teggs Nose itself. Views of Teggs Nose and Bottoms Reservoirs hung below us, while the unmistakable profiles of Shutlingsloe and Sutton Common dominated the horizon ahead.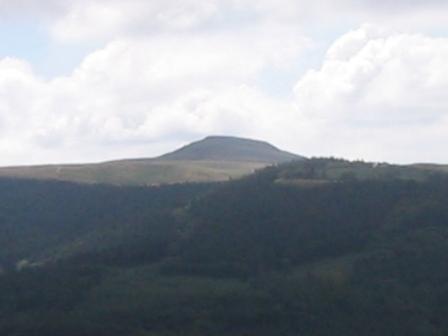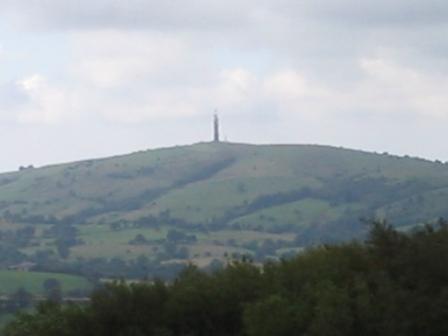 As we emerged from the woods at the Langley access to Teggs Nose Country Park, there was, to our surprise, another official Gritstone Trail information board. Also to our surprise, was the reappearance of the sun, now beating down strongly and forcing Jimmy and I back out of our fleeces.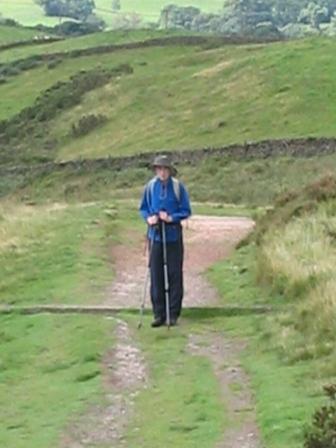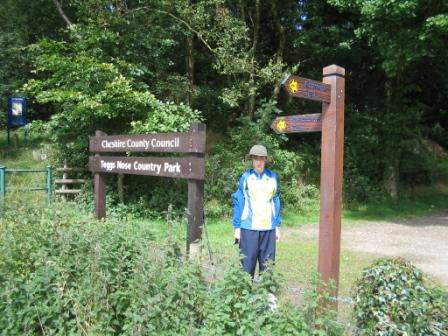 Walking along the flat track by Teggs Nose Reservoir seemed very easy compared to the steep rise and fall before and after Teggs Nose, but we were in no way done with hills, either today or over the rest of the trail. We began to get a little hungry, so we had a small snack, but wanted to get some further distance in before settling down for lunch.