Aberedw Hill, GW/MW-022 - 451m ASL - SO 084 507 - OS Explorer 188/200 - 1 SOTA point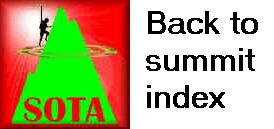 Mid Wales trip, Day 4 - Wednesday 21st August 2019
While waiting for Jimmy to arrive downstairs for breakfast, I started to get all the bass transcriptions I had been writing into set-list order on my iPad. I reflected on how "function band" gigs had changed from when I started doing them in my dad's band over 30 years earlier! Back then, it would be mainly bossa novas, ballroom and barn dances, before a bit of Beatles later on! No way could I ever have envisaged those same gigs becoming evenings of hard rock, grunge metal and post punk!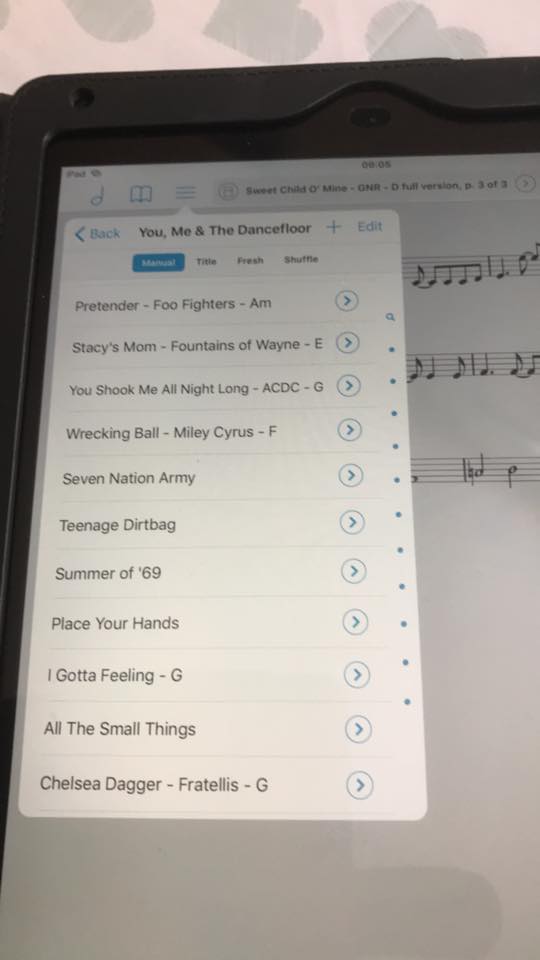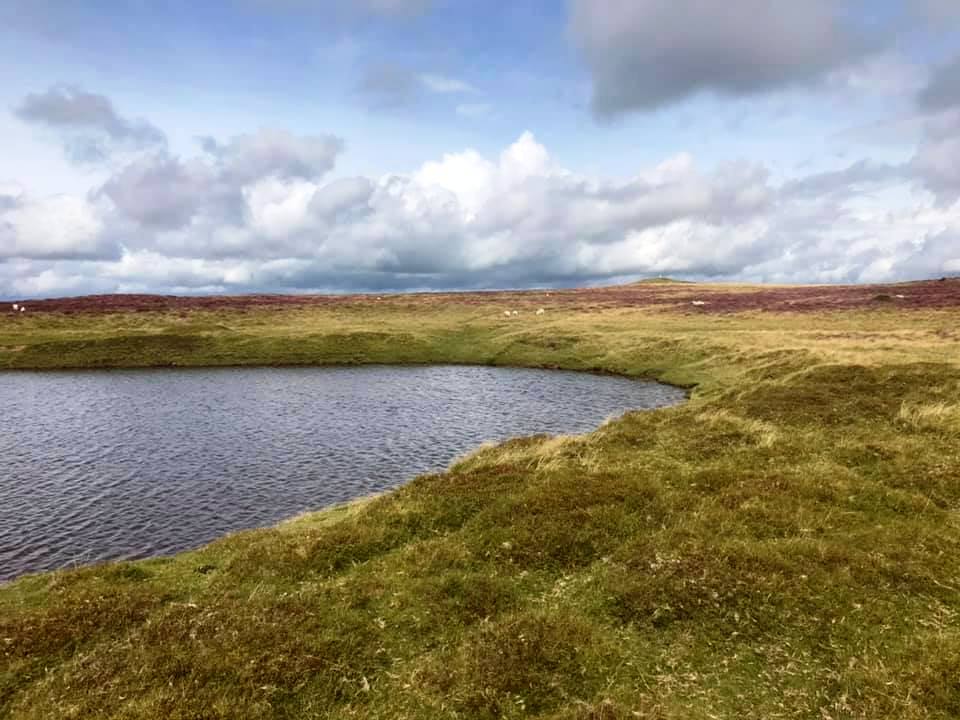 We found a verge on which we could park at SO 091 493. From here, we entered the field with the PROW. The gradient slowly increased until it was very steep on the shoulder of the hill. But from here we could see the gate into the next section of the walk, so at least had a target, a motivation to press on. From a distance it looked like that next section was going to be a steep slog, fighting through thick vegetation. But in fact, the path itself was clear and good going, and we were able to make pleasing progress up onto the vast summit plateau.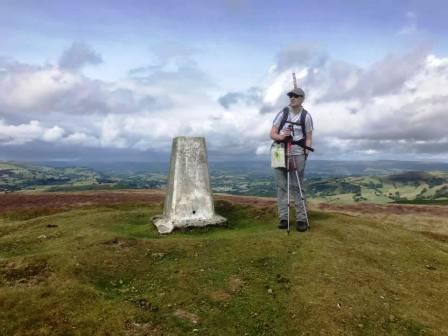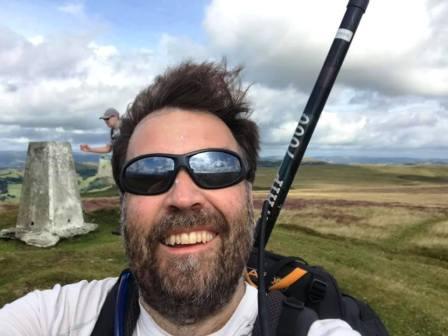 We could now see the summit - but it didn't half look a long way away! We pressed on passing the delightful pools and mounds, eventually arriving at the trig point. This being another three summit day, and us enjoying the New Inn pub so much as to wanting to get there earlier every day, I stuck to good old 40m CW for a stress-free qualification. Jimmy got his four (but no more) on 2m FM, and we could get off to the next one.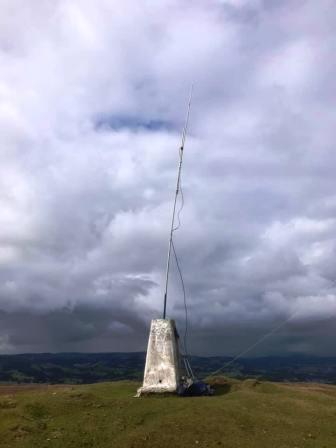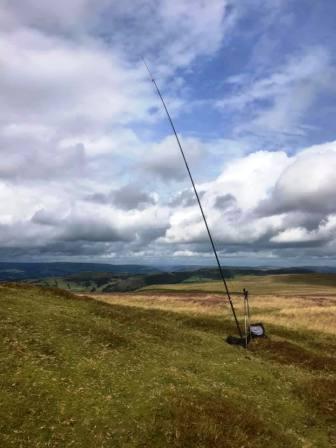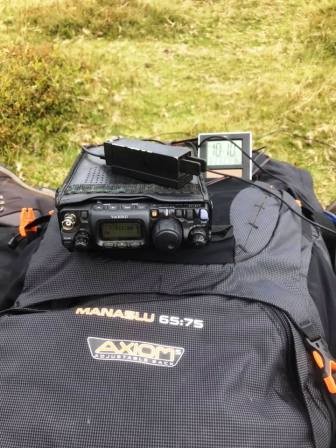 We reversed our ascent route to get back to the car in the main, but took a wider curve down the final steep bank in order to give our knees and ankles an easier ride. Next up, it was Gwaunceste Hill GW/MW-010.
| | | | | | |
| --- | --- | --- | --- | --- | --- |
| Time | Call | Band | Mode | S2S | Op |
| 10:09z | 2W0LPU | 144MHz | FM | | MW0HGY/P |
| 10:11z | DL7VKD | 7MHz | CW | | MW1EYP/P |
| 10:11z | 2W0FLW | 144MHz | FM | | MW0HGY/P |
| 10:13z | IK2LEY/P | 7MHz | CW | I/LO-232 | MW1EYP/P |
| 10:14z | ON4FI | 7MHz | CW | | MW1EYP/P |
| 10:15z | M0JLA | 144MHz | FM | | MW0HGY/P |
| 10:15z | DL1FU | 7MHz | CW | | MW1EYP/P |
| 10:16z | ON7JZM | 7MHz | CW | | MW1EYP/P |
| 10:16z | EA2DT | 7MHz | CW | | MW1EYP/P |
| 10:17z | GW4TQD | 144MHz | FM | | MW0HGY/P |
| 10:17z | EA2IF | 7MHz | CW | | MW1EYP/P |
| 10:18z | SM6CNX | 7MHz | CW | | MW1EYP/P |
| 10:19z | G4OBK | 7MHz | CW | | MW1EYP/P |
| 10:21z | PH2CV/MM | 7MHz | CW | | MW1EYP/P |