On 30th April 2005, while in QSO with John GW4BVE on our previous summit of Mynydd-y-briw GW/NW-060, I checked out his local knowledge, and he suggested a couple of lines of attack for Allt y Main GW/NW-059. I had tried an unusual route from the north in 2003, but felt sure there must be a better approach. We headed eastwards on the B4396 and then south-west on the A495. I turned right into a pair of lanes that joined the A495 together at SJ175154, and drove up the one on the left of the pair. This was one of the options that John BVE suggested. Near the end of the road was an openable gate. I asked a man at Glascwm Farm where I could park, and he suggested by the gate a few yards back down the road opposite the farm, as he didn't need that gate during the rest of the day. He also said it was OK to park through the other gate right at the top of the track, but beware the damp ground. When we walked up there, the adjacent grassy area was firm, and sloping upwards from the track, so seems parking there would have been safe too.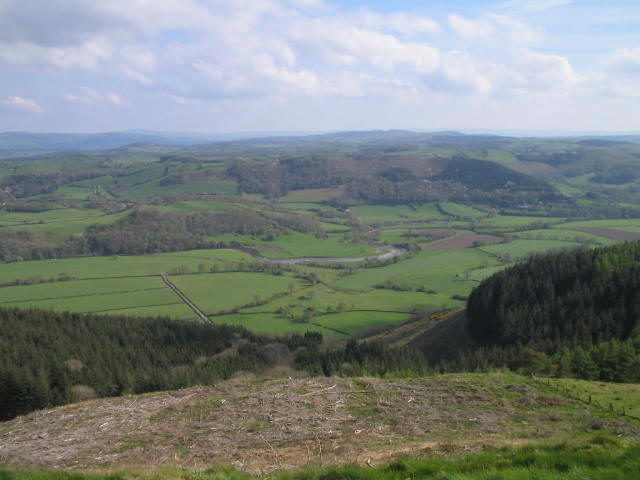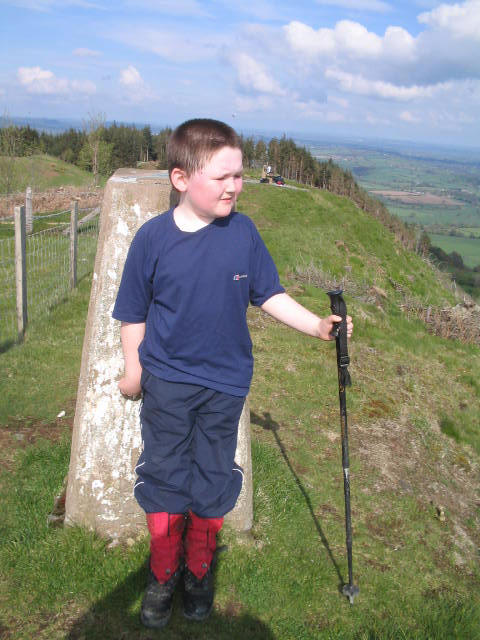 We walked uphill in a wide channel of grass between some gorse bushes on the left and a fence and trees on the right. It was then through the gate and continue following the line of the ridge up to the forest. We then joined a forest ride, and followed it up through the forest and out onto the lovely ridge. It was now a very hot and sunny afternoon, and we basked in the sunshine on the wooden bench on the summit. The water went down very well, and in preference to the remainder of the soup for a change as we admired the stunning views into the valley below. Summer had arrived!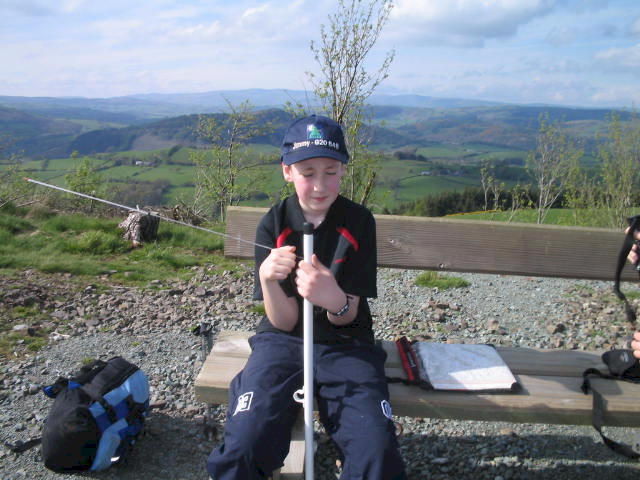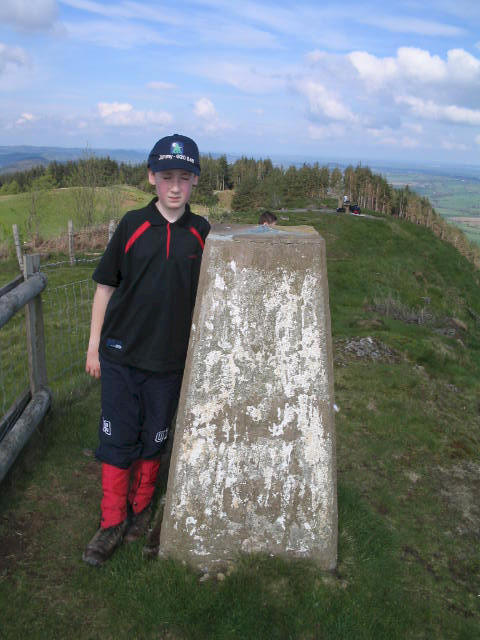 These summits today did not enjoy the best of paths out to the chaser hotbeds, but the radio was still fun. The descent was quick enough, and we drove back to Macclesfield for 8pm after brief refreshement at the Waggon & Horses in Congleton.
Thanks to the following stations, all worked on 2m FM with 2.5 watts:
| | | |
| --- | --- | --- |
| GW4BVE | Pool Quay | John |
| 2E0CHO | Dudley | Jim |
| G4JZF | Walsall | Graham |
| M1EQD | Chester | Paul |
| G0NES | Wythall | Don |
| M0COP | Hall Green | Pete |