Beacon Batch, G/SC-003 - 325m ASL - ST 484 572 - OS Explorer 141 - 1 SOTA point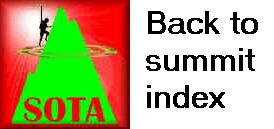 SOTA road trip, Day 5 - Wednesday 5th August 2020
From Dundry Down G/SC-010, it was a fairly short drive south-west down the A38 and then via Blagdon up to the transmitter site on the East end of the hill.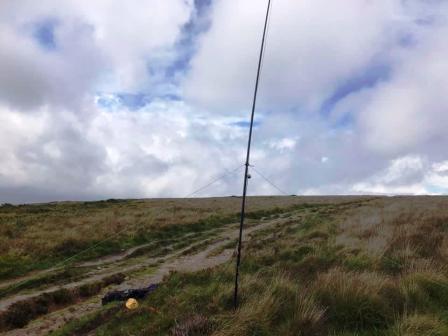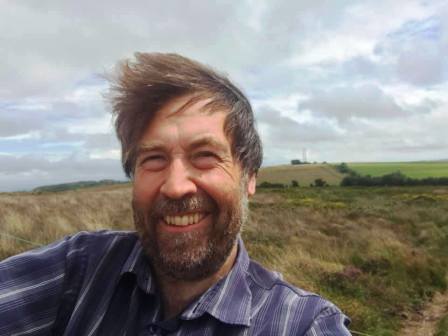 When I last walked from this side in 2019, the path was badly waterlogged on the initial section, but thankfully it was much drier on this occasion. I started to feel extremely tired as I got onto the final approach towards the summit. When I was about 10m vertically below the summit, and about 150m away, I decided to be very lazy and set up my antenna there, beside the footpath!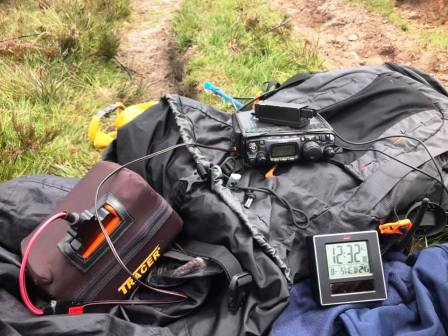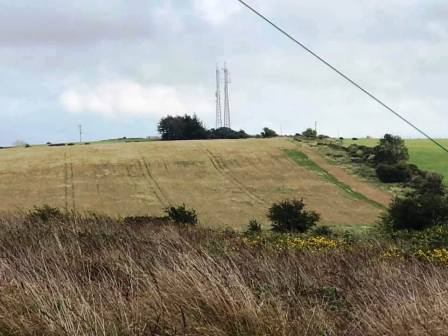 This was a very easy activation with five quick QSOs on 17m CW. It had looked like the band wasn't in the best shape on the previous activation, but all was fine and i could get quickly off for a longer drive south-west into the Quantocks, and Wills Neck G/SC-002.
| | | | |
| --- | --- | --- | --- |
| Time | Callsign | Band | Mode |
| 12:34 | OE3KAB | 18MHz | CW |
| 12:35 | OK2PDT | 18MHz | CW |
| 12:36 | OE6GND | 18MHz | CW |
| 12:38 | DL2HWI | 18MHz | CW |
| 12:40 | CT7AGZ | 18MHz | CW |