Dundry Down, G/SC-010 - 233m ASL - ST 553 667 - OS Explorer 155 - 1 SOTA point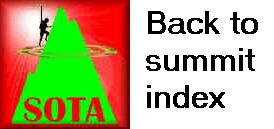 Saturday 24th August 2019 - Dundry Down G/SC-010
Gig: You, Me & The Dancefloor
Venues: The Old Bank, Keynsham & Old Sodbury Village Hall
Two gigs in Bristol meant an early afternoon soundcheck for the first one - and therefore a "first thing" departure from the home QTH if I was to get an activation in first! Thankfully the roads were largely clear and I arrived at the little car park at the start of the track up Dundry Down in good time.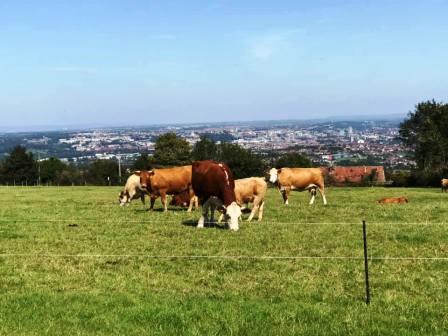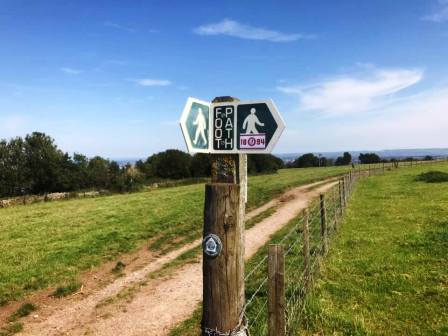 It was another baking hot August day as I walked up the track. Unlike last time, it wasn't necessary to carefully negotiate a route through edgy cattle, as an electric fence had been installed to keep them on the field and away from the public footpath. I reached the summit in five minutes on this very short and easy walk. I had my full HF gear with me, but I was feeling somewhat "can't be bothered", so I tried my luck just using the VHF handheld.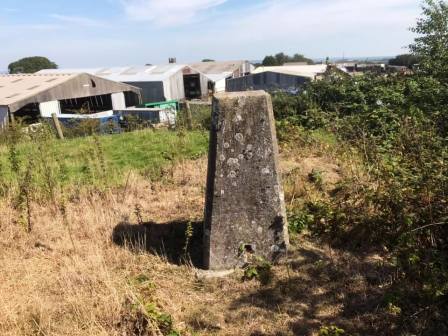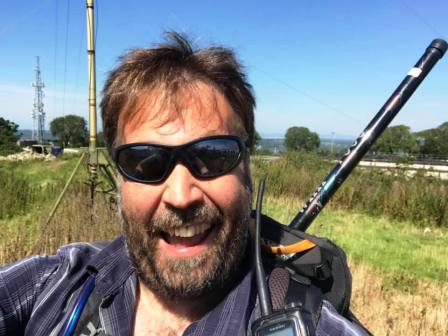 In fact this was fine. I easily qualified the activation with seven QSOs in less than twenty minutes. With that, I walked back down to my car and drove into Keynsham - that's K-E-Y-N-S-H-A-M - and if you get that joke you're an even older git than me. Both gigs today were with a Bristol band called "You, Me and the Dancefloor", a name which may not necessarily reflect the hard rock nature of much of the set-list. Nonetheless, it was great fun to be playing Foo Fighters and the like on a gig!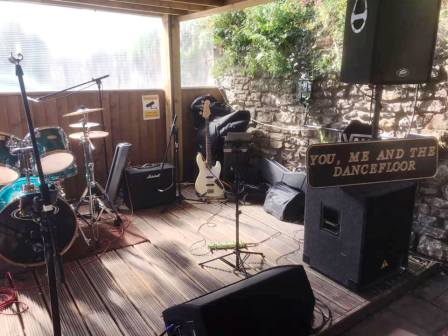 The second gig was in a village called Old Sodbury, and was a 50th birthday party function. The set-list was more or less the same as the afternoon gig. It was nice to work with these guys for the first time. Good lads, good players, and maybe our paths will cross again sometime.
After packdown, I set my satnav for Wentwood GW/SW-033. I hadn't booked any accommodation for the night, but still feeling the fatigue of the previous week's intensive hillwalking in Mid Wales with Jimmy M0HGY, I was confident of sleeping soundly enough in my car! I drove right up to the barrier in the car park at Wentwood. Nice and dark and very quiet. I took my blood pressure pills, cleaned my teeth, reclined the seat, deployed the pillows, and I was out like a light until nearly 7am the next morning!
| | | | |
| --- | --- | --- | --- |
| Time | Call | Band | Mode |
| 12:33z | G6BPC | 144MHz | FM |
| 12:34z | G0XAE | 144MHz | FM |
| 12:40z | G7VHJ | 144MHz | FM |
| 12:44z | G8AOJ | 144MHz | FM |
| 12:49z | G1PHN | 144MHz | FM |
| 12:50z | M0JCE | 144MHz | FM |
| 12:51z | M0TSX | 144MHz | FM |