Birks Fell, G/NP-031 - 610m ASL - SD 918 763 - OS Explorer OL30 - 4 SOTA points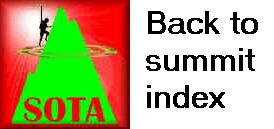 This weekend went almost completely to plan, other than I didn't really pay much attention to the geographical viability of my intended summits and accommodation!

Marianne's night-shifts this weekend would require her to be sleeping during the daytime on both Saturday and Sunday. She is no fun at all when she is asleep, and even less so when she is awake immediately before and after sleeping, and immediately before and after night-shifts. A cue to do the decent thing and get the kids away for the weekend if ever there was one.

The Station Inn at Ribblehead was fully booked for B&B, while its bunkhouse offered just the bare bunks - no Youth Hostel style bedding; I didn't really fancy that. Kettlewell YH would be ideally placed - but like many other hostels now, you can't get in because they are block booked for large portions of the year by "Rent-a-Hostel", "Do-It-For-Real" etc. Dentdale and Stainforth YHs seemed to have disappeared from the YHA website, and presumed "ex-parrots". I got us in at Ingleton YH at the last minute on Friday afternoon.

An early start on the morning of Saturday 3rd November 2007 projected us as far as Baxenden (of Hollands Pies fame) for breakfast at the Little Chef. Liam: Omelette Breakfast and hot chocolate; Jimmy: Bacon, sausage & black pudding roll and tea; Tom: Sausage, black pudding & mushroom roll and tea. "This weather is not what was forecast" I remarked to Jimmy, as we drove onwards through slimey drizzle. Thankfully, the forecasters were to be proved right later.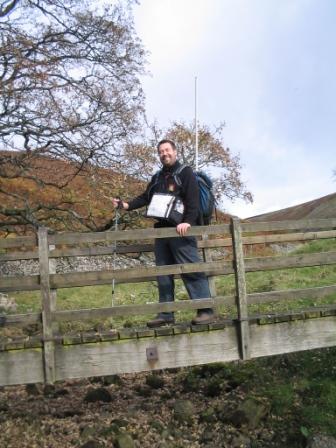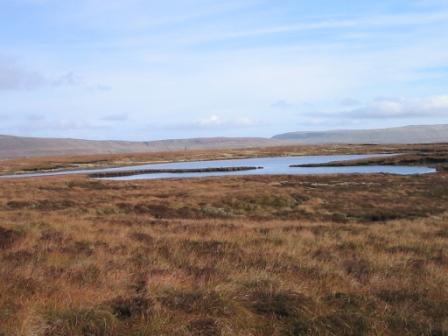 Jimmy faultlessly navigated us to the hamlet of Litton, which is between Kettlewell and Halton Gill, and surrounded by Fountains Fell G/NP-017, Pen-y-ghent G/NP-010, Horse Head Moor G/NP-021 (deceased) and Birks Fell G/NP-031 (newly born). It was the latter that we were here for, and we were soon ambling up the bridleway away from the pub, in cheerfully mild and bright weather.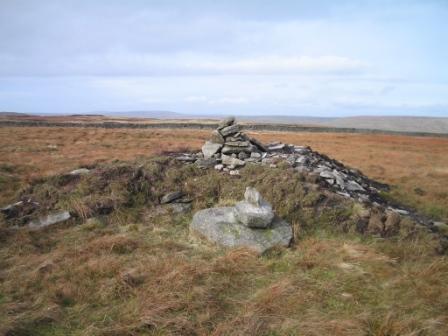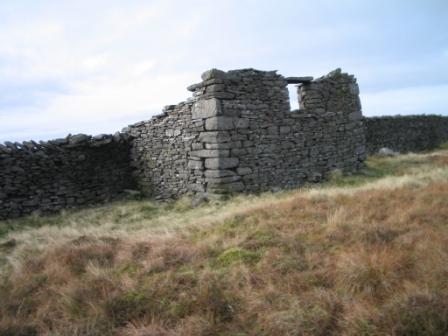 A few fields later was our cue to turn left, following the route directly up the hill. It was not particularly long nor steep, but a sustained effort was still required. Coming down the other way were hoards of mountain bikers, each trying - and failing to negotiate a particularly stony, loose and steep section with putting a foot down. I remarked to the penultimate cyclist that none of the group had achieved it, which resulted in him carrying hi bike back up the slope to repeat his effort every time he himself fell short! He got it on the third attempt.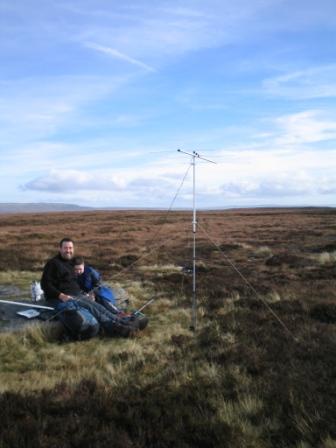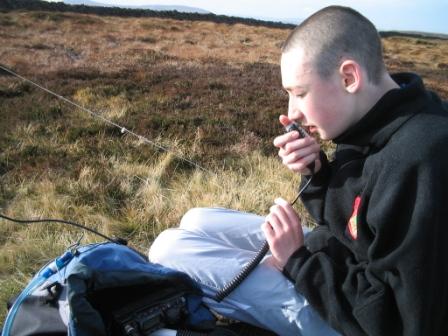 Upon cresting the summit ridge, I glanced right to a trig point a short distance away, and left to the cairn on the true summit, over a kilometre away. This whole stretch was comfortably in the activation zone, so I went with Liam to set up at the 607m trig point, while Jimmy strolled off alone to capture the 610m true summit on camera. By the time he returned, I had made plenty of contacts on 2m SSB, and he took over, eventually qualifying on 2m FM. Liam and myself took over the soup, which was a combination of tins of Highlanders Broth and Scotch Broth. S2S contacts were conspicuous by their absence given the high levels of SOTA activity today.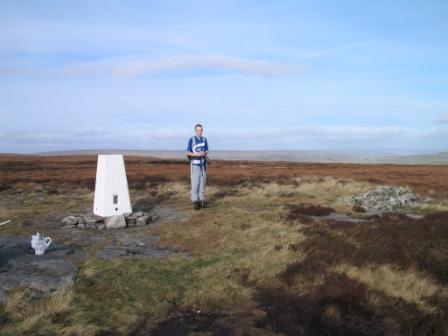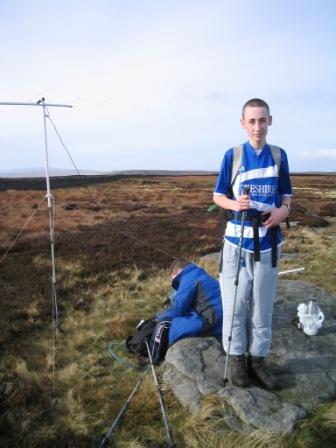 The descent was particularly lovely, with the sun lighting up the beautiful steep-side limestone-laced dales. This was a fine start to a fine weekend. Thanks to the following stations all worked on 2m with 5 watts:
| | | | | | |
| --- | --- | --- | --- | --- | --- |
| M1DHA | Barnoldswick | Alan | 2m | SSB | T |
| G4JZF | Walsall | Graham | 2m | SSB | T |
| G4DJJ | Skipton | Chris | 2m | SSB | T |
| GW0DSP | Connahs Quay | Mike | 2m | SSB | T |
| G0RQL | North Devon | Don | 2m | SSB | T |
| G0OXV | Ormskirk | Keith | 2m | SSB | T |
| 2E0HJD | Clitheroe | Mick | 2m | FM | J |
| 2E0ZLD | Brierfield | Zofia | 2m | FM | J |
| 2E0CSG | Burnley | Derek | 2m | FM | J |
| GW0DSP | Connahs Quay | Mike | 2m | FM | J |
| G4BLH | Brierfield | Mike | 2m | FM | T |
Upon returning to the car, we drove across through Kettlewell, and up to Tor Dyke for a late afternoon hike on Great Whernside G/NP-008.