Blencathra - Hallsfell Top, G/LD-008 - 868m ASL - NY 323 277 - OS Explorer OL4 - 8 SOTA points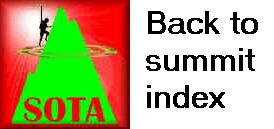 Monday 5th October 2020 - Blencathra G/LD-008, High Rigg G/LD-044, Great Mell Fell G/LD-035, Little Mell Fell G/LD-037 & Hallin Fell G/LD-043
The school I was teaching at in Glossop had a staff training day on the Monday, and I wasn't required for that. I took the opportunity to treat myself to a day-out in the Lakes! I was wide awake well before my 5am alarm and got on the long road north - mostly the M6 motorway of course. Breakfast was taken at Tebay Services, though just a sausage sandwich and a coffee, rather than the usual sit-down breakfast in the cafe. I left the motorway at J40 (Penrith) and drove down the A66 to Threlkeld, passed through the village and up to the car park at the Blencathra Field Centre.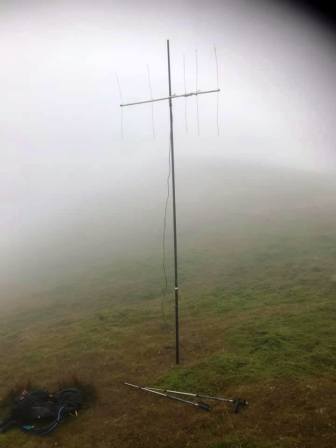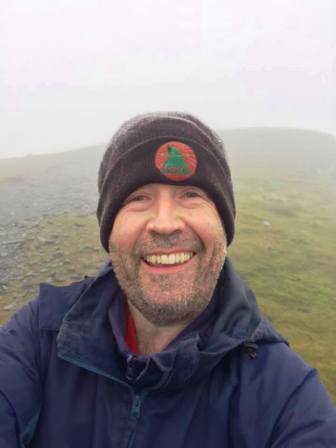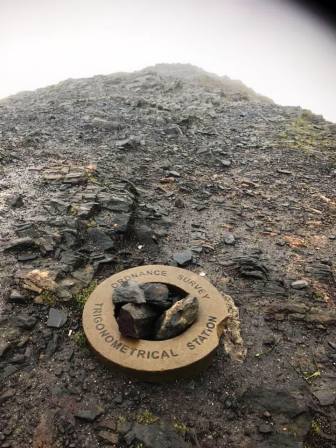 The route commences up a series of zigzags before a relentless slog up Blease Fell. The excellent path clings to the top of the steep southern face of the mountain as it passes over Knowe Crags and the top of Middle Tongue, offering fine views out to the right. It was rather windy and chilly right on the actual summit, so I retreated a few yards back, and down, and set up with my beam looking out south from its lofty position, over a steep drop.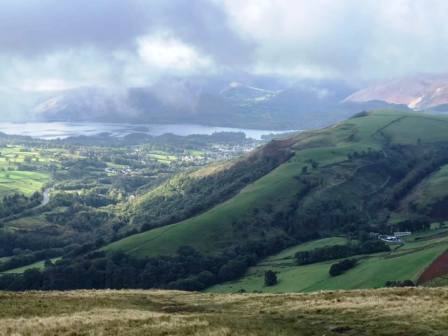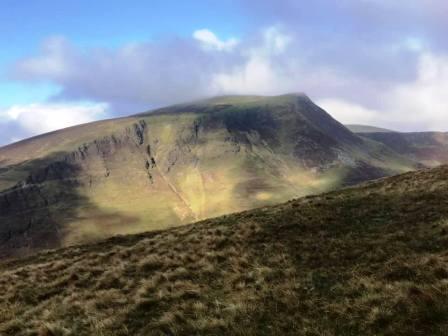 In just eleven minutes, I had qualified the activation entirely on 2m C4FM. I did then switch to analogue FM in case any non-Fusion chasers were waiting, and indeed they were. The activation concluded with Geoff G4WHA/M who was worked on both C4FM and FM modes. The straightforward descent took about one hour, and then I was off to High Rigg G/LD-044 for my next activation.
| | | | |
| --- | --- | --- | --- |
| Time | Callsign | Band | Mode |
| 08:19 | G0OXV | 144MHz | C4FM |
| 08:23 | G6CRV | 144MHz | C4FM |
| 08:27 | G7CDA | 144MHz | C4FM |
| 08:30 | G1OHH | 144MHz | C4FM |
| 08:35 | G6LKB | 144MHz | FM |
| 08:36 | G0AKU | 144MHz | FM |
| 08:37 | G0TDM | 144MHz | FM |
| 08:38 | G4WHA/M | 144MHz | FM |
| 08:39 | G4WHA/M | 144MHz | C4FM |
| 08:40 | 2E0LDF | 144MHz | FM |