High Rigg, G/LD-044 - 357m ASL - NY 308 220 - OS Explorer OL5 - 1 SOTA point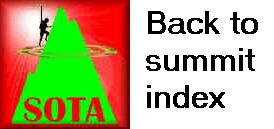 Monday 5th October 2020 - Blencathra G/LD-008, High Rigg G/LD-044, Great Mell Fell G/LD-035, Little Mell Fell G/LD-037 & Hallin Fell G/LD-043
From Blencathra G/LD-008, I drove south through Thelkeld to pick up the B5322. I turned right at Wanthwaite and followed the road right up to the church and youth centre at the top. I parked here and commenced walking up the public footpath behind the church.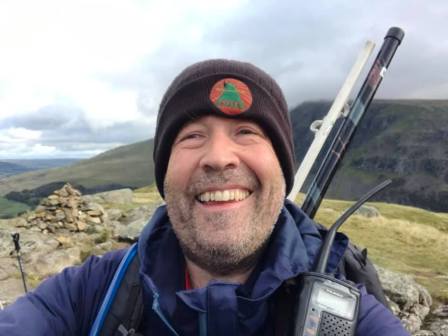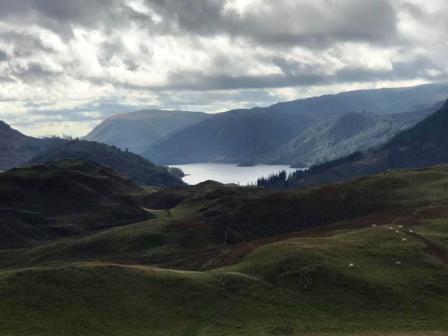 There is a maze of paths and tracks all over High Rigg, but it is a simple case of keeping going in the same direction, making sure you are heading upwards! Although around 150m needs to be gained from the parking spot, the horizontal distance is barely half a kilometre, and so the walk is fairly quick. Nonetheless, the feeling when the summit cairn suddenly came into view was as welcome as ever!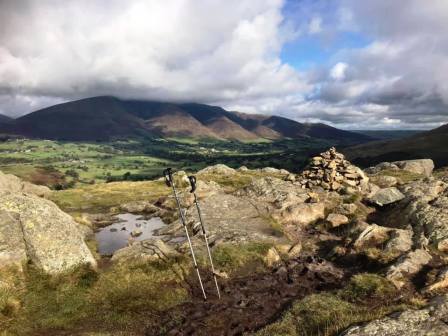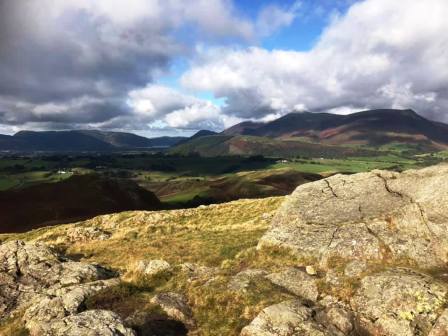 High Rigg is a very picturesque little summit, and somewhere that it would be nice to dwell on a longer and more relaxed activation. However, this was a five-summit day, so efficiency was key. My first contact turned out to have C4FM available, so that was that issue swiftly dealt with. Next it was over to the Mells, starting with Great Mell Fell G/LD-035.
| | | | |
| --- | --- | --- | --- |
| Time | Callsign | Band | Mode |
| 10:58 | M7XUP | 144MHz | FM |
| 11:00 | M7XUP | 144MHz | C4FM |
| 11:03 | G4IIB | 144MHz | FM |
| 11:04 | GM3VMB | 144MHz | FM |
| 11:06 | G0CZA | 144MHz | FM |