Brighstone Down, G/SE-012 - 214m ASL - SZ 432 847 - OS Explorer OL29 - 1 SOTA point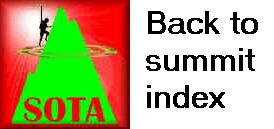 Friday 22nd November 2019
After St Boniface Down G/SE-008, I made the short drive (about 15 minutes) around to the start point for the walk up Brighstone Down.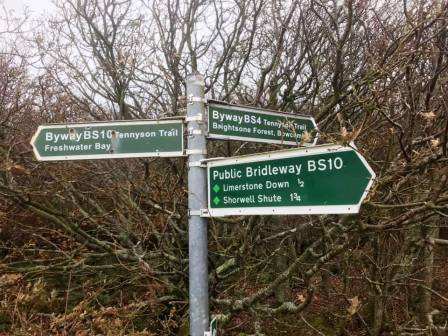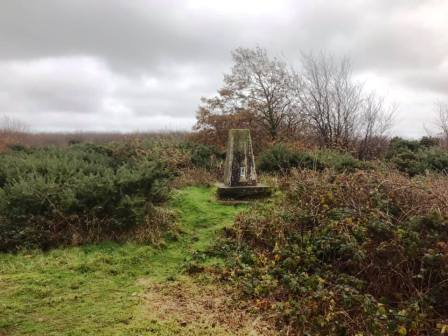 This is a pleasant and very easy walk, though a little longer than the earlier summit of course! The weather seemed to be closing in as I arrived at the trig point, and continued to threaten as I set up the 30m GP antenna and FT-817. Sure enough, a sleet shower ensued just as I was about to start operating, so into the bothy bag I went. This afforded much needed waterproof operating conditions, and added some welcome warmth as well!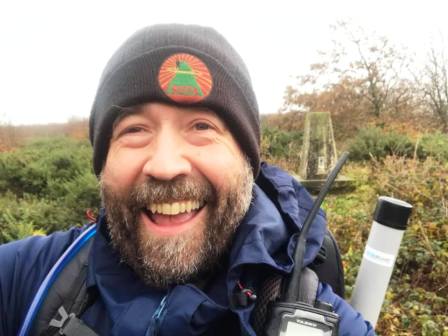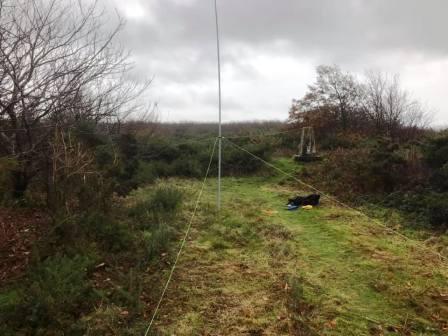 Results on 30m were broadly equal to the earlier summit and those of recent days - a handful of European stations, mixed across FT8 and CW. The only objective was to qualify for the activation point, then get the earliest possible ferry back to the mainland.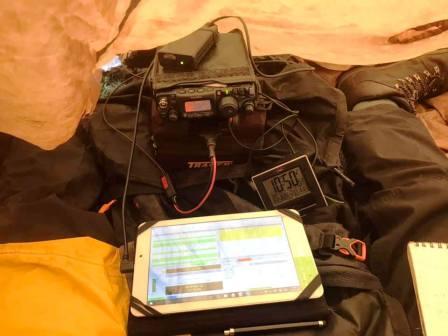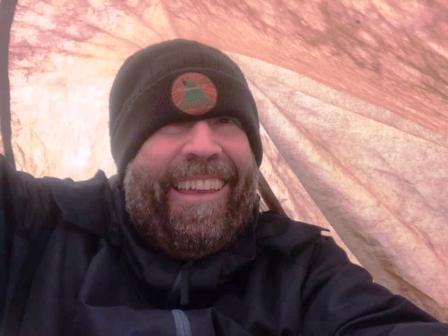 It was necessary to pack up and descend in the continuing sleet, so I did get a bit cold and wet. I soon warmed up on the ferry though, with a hearty lunch of pastie, chips and beans, and another big mug of coffee. As we docked in Southampton the rain was torrential, plus it was building up to Friday rush hour, so it was rather trying and tyring to get beyond the city and onto the A34 north.
| | | | |
| --- | --- | --- | --- |
| Time | Call | Band | Mode |
| 10:54z | IK2LEY | 10MHz | FT8 |
| 11:09z | SM4CJM | 10MHz | FT8 |
| 11:10z | YO4BEW | 10MHz | FT8 |
| 11:18z | R2DLU | 10MHz | CW |
| 11:20z | DL8NGC | 10MHz | CW |
| 11:21z | OK1FMJ | 10MHz | CW |
| 11:22z | DH0DK | 10MHz | CW |