Carnedd Wen, GW/MW-012 - 523m ASL - SH 924 099 - OS Explorer 215 - 2 SOTA points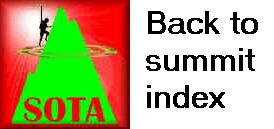 Sunday 2nd June 2019
We dispensed with the typical 5am "early start" from Macc for a SOTA trip. Given my Lincoln gig the previous night, we agreed on a 7am get-up. Jimmy spotted a transport cafe called The Lazy Kettle near Oswestry, so we pulled in there for a late breakfast. I had the pancakes with maple syrup, bacon and scrambled eggs, and it was magnificent! A huge platter on a 14" plate including two proper pan-sized, made-to-order pancakes! Recommended.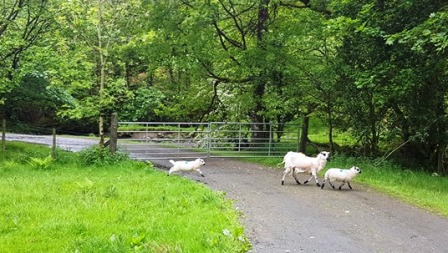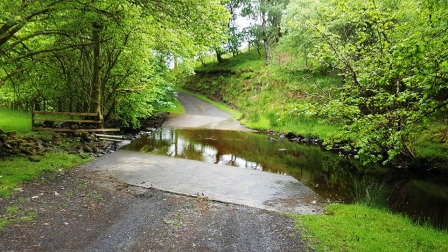 Conversation along the A458 naturally involved Upper Park GW/MW-032 and Y Golfa GW/NW-061. We parked in a wide gateway / track entrance further down the A458. The track first dropped to an apparently sometimes problematic ford. We negotiated it by walking carefully through it on our heels, aided by our trekking poles. We now faced a long uphill, but very graded track into the forested area, then another long walk along the road tracks through the forest. Finally we had to get across a treacherous section of thick spongy grass, concealing many deep ditches, to the trig point.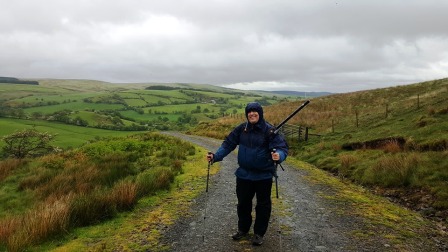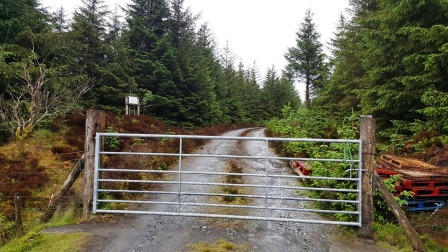 Jimmy made just one QSO on 2m FM, to M1MLM/P who was activating The Roaches for HEMA. Jimmy explained that he is banned and blocked from HEMA for reasons that have yet to be communicated to him. I qualified quickly on 20m CW, then switched over to SSB, anticipating that Jimmy would need to use a little HF. We both worked a couple of S2S on 20m SSB, then Jimmy took over and worked a string of stations.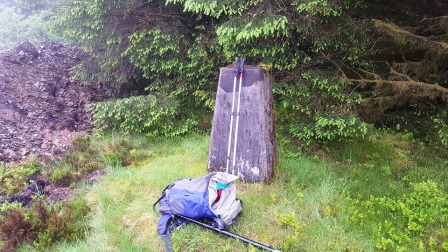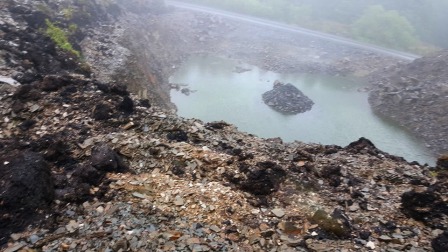 The return walk whizzed by, mainly because I was nattering with my mum on the phone for most of it. At the car, we got the flask out of my rucksack and had a late lunch of Wild Mushroom and Tarragon soup. We decided to sack off the second alert of the day and have a relaxed check in at the B&B instead. Realistically, there wasn't enough time left for the summit originally planned.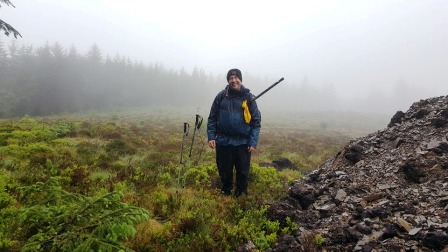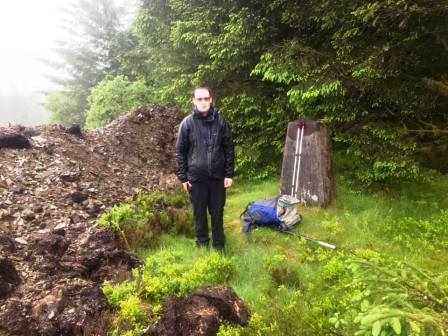 Not many places were serving food on a Sunday evening in Dolgellau, but we settled on the Royal Ship Inn and were more than satisfied with the food and beer. My Sunday roast beef dinner was top class. We then grabbed another beer or two and shot some pool before getting a good night's sleep ahead of the following day's significant expedition - Glasgwm GW/NW-015 & Aran Fawddwy GW/NW-007.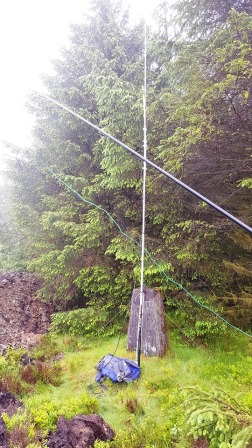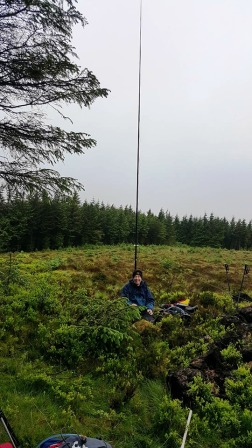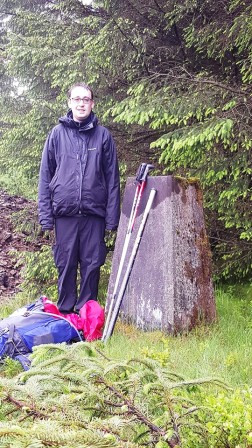 | | | | | | |
| --- | --- | --- | --- | --- | --- |
| Time | Call | Band | Mode | S2S | Op |
| 13:37z | R4KO | 14MHz | CW | | MW1EYP/P |
| 13:38z | EA2DT | 14MHz | CW | | MW1EYP/P |
| 13:38z | M1MLM/P | 144MHz | FM | | MW0HGY/P |
| 13:40z | DL5AWI | 14MHz | CW | | MW1EYP/P |
| 13:40z | IK2LEY | 14MHz | CW | | MW1EYP/P |
| 13:41z | OZ4RT | 14MHz | CW | | MW1EYP/P |
| 13:41z | DM3F/P | 14MHz | CW | | MW1EYP/P |
| 13:42z | OK2PYA/P | 14MHz | CW | OK/VY-029 | MW1EYP/P |
| 13:46z | LA9DSA/P | 14MHz | SSB | LA/HM-223 | MW1EYP/P, MW0HGY/P |
| 13:57z | OE/S56KVJ/P | 14MHz | SSB | OE/ST-302 | MW1EYP/P, MW0HGY/P |
| 13:59z | HB9MKV | 14MHz | SSB | | MW0HGY/P |
| 14:00z | EA4AAI | 14MHz | SSB | | MW0HGY/P |
| 14:00z | HB9BHW | 14MHz | SSB | | MW0HGY/P |
| 14:01z | DJ5AV | 14MHz | SSB | | MW0HGY/P |
| 14:01z | HB9DBM | 14MHz | SSB | | MW0HGY/P |