Carnmenellis, G/DC-006 - 252m ASL - SW 696 364 - OS Explorer 104 - 1 SOTA point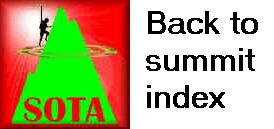 DC-SC trip - Day 2 - Monday 26th July 2010 (part 2)

The day was really brightening up, and Jimmy directed me from Hensbarrow Beacon G/DC-004 to this notorious summit. The last time we were here, we had the police called out to us to investigate a local resident's sighting of "two people climbing on the transmitter mast".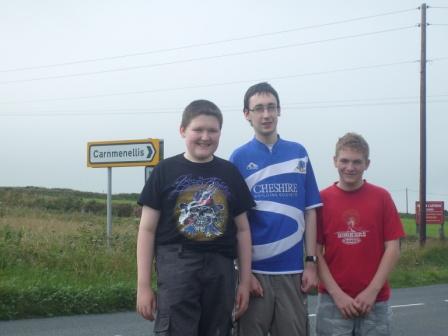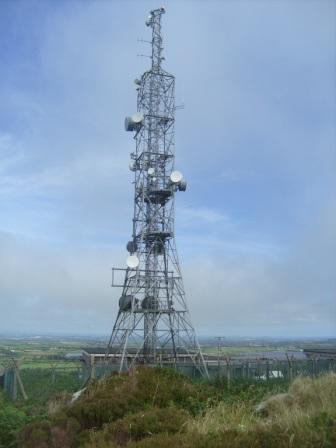 We parked down on the road, in a lay-by at SW688363. There was a sense of nervous anticipation as we walked up the road in case there were any dragons around the corner. The track we wanted was marked "Polgear Beacon", and we continued along here. Soon, Jimmy and Craig had veered right, to make a beeline for the summit, picking the tricky way up through rocks and gorse. I decided to continue with Liam on the wide track to take a wider angle and more graded approach.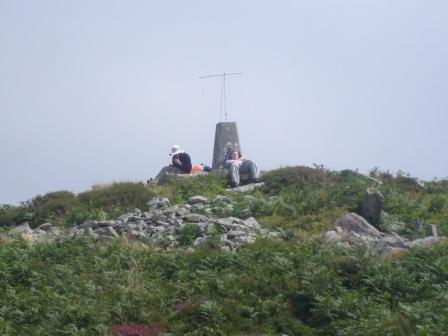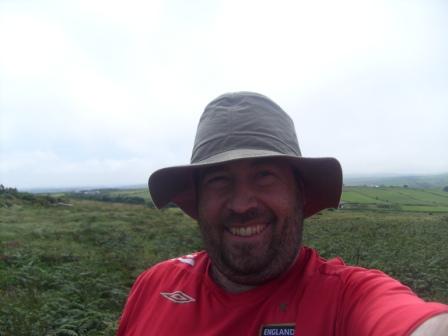 This was fine until the hairpin bend by the rocks, after which it was a purgatorial and stressful experience through deep thick gorse. After a slight eternity, Liam and I were just below Jimmy and Craig who were up on the trig point with the beam set up. Would Jimmy get his QSOs without the intervention of HF this time?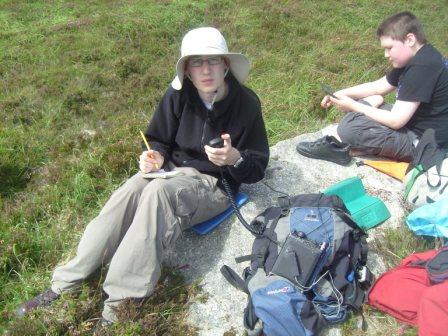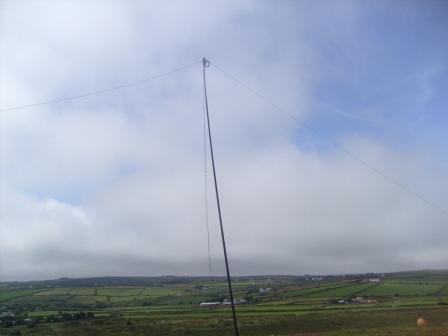 No. He managed 3 on 2m FM before heading over to beg use of HF, where he got a further 3 on 40m SSB. In between, my activation comprised a modest 8 QSOs on 40m CW. Liam and I followed Jimmy and Craig's route down in order to avoid a repeat of our gorse nightmare. We made it safely to the car, no police or dragons in sight. We continued our southwestwards drive for our third summit Watch Croft G/DC-007.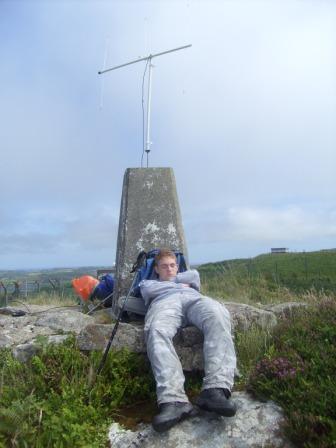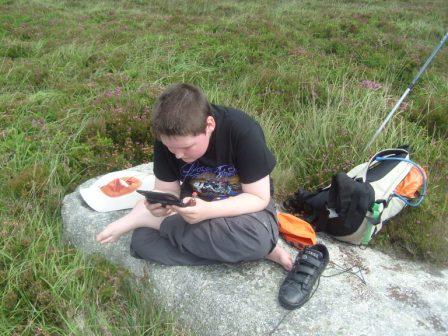 | | | | |
| --- | --- | --- | --- |
| G0JVR | 2m | FM | J |
| G4MFQ | 2m | FM | J |
| M0NDU/M | 2m | FM | J |
| DL4FDM | 40m | CW | T |
| G0TDM | 40m | CW | T |
| G4CMQ | 40m | CW | T |
| PA0WDG | 40m | CW | T |
| F6ICG | 40m | CW | T |
| F6CXJ | 40m | CW | T |
| G4SSH | 40m | CW | T |
| PA0LCE | 40m | CW | T |
| G8ADD | 40m | SSB | J |
| G4WHA/A | 40m | SSB | J |
| GW7AAV | 40m | SSB | J |