Hensbarrow Beacon, G/DC-004 - 312m ASL - SW 997 575 - OS Explorer 106 - 1 SOTA point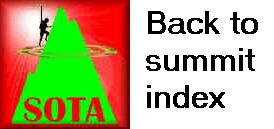 DC-SC trip - Day 1 - Sunday 25th July 2010 - Macclesfield to Colliford (Bodmin Moor)

The main job of the day was to drive down into Cornwall and find a suitable campsite. Any idea of then grabbing the first activation of the tour disappeared when I got a booking to play a gig with the Adam Palma Band on the Saturday evening. No early night meant no early start on Sunday. I set off south with Jimmy M3EYP, Liam and Craig - Jimmy's mate from 6th form. The motorways were running well, and we were soon at Michael Wood services on the M5 for a KFC luncheon. I nearly didn't bother as the place was dirty, and not a single set of tables and chairs in the large dining area was clean and free of rubbish. Still we were hungry, so we cleaned an area ourselves and got some grub inside us.

Into Cornwall, and we had decided that the Bodmin area would be optimal for the first campsite. We got in at the first one we tried, which was Colliford Lake. This was handy, because it was just off the A30, and was an excellent site with clean showers and toilets, and a very good on-site pub and restaurant. Interesting stations heard on the car radio en route included 106.2 Sunshine (Hereford), 107.3 Exeter FM, 106.8 Phonic FM (Exeter), 105.5 Palm FM (Torbay) and 105.1 & 107.0 Atlantic FM (Cornwall).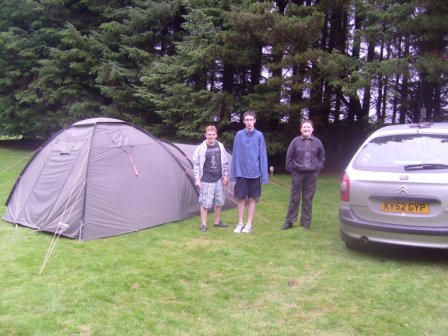 After pitching the tent, we headed into Bodmin in search of food and drink. Long time avid readers of these reports may recall my dissatisfaction with unfriendliness and arrogrance of both Cornish locals and visiting tourists when we were last here in 2005. Imagine therefore my dismay when upon my entry to the Hole In The Wall pub in Bodmin - with Jimmy, Liam and Craig - that a group of male and female 20-somethings, suddenly increased their volume, lowered their tone and scraped the gutter with their language as they chatted loudly and enthusiastically about most unsavoury topics. We still hadn't been served, so I took the decision to make a sharp exit! One of the punters ran out after us, shouting "Have a lovely holiday" in a sarcastic goading fashion.

Thankfully, that was to turn out to be the one and only encounter with "Anti-Emmet Culture" in Cornwall, and we were soon experiencing much better hospitality and experience with other customers in an Indian restaurant at the top of town. Back at the tent, we had finally dispensed with the roll mats we had used for many years, and upgraded to easy-inflating airbeds. Much, much more comfortable, and there will be no going back! It was the first of many late nights, and good nights' sleeps - and the end of the first of only two of the eleven days that did not feature a SOTA activation.
DC-SC trip - Day 2 - Monday 26th July 2010 - Cornish summits SW of Bodmin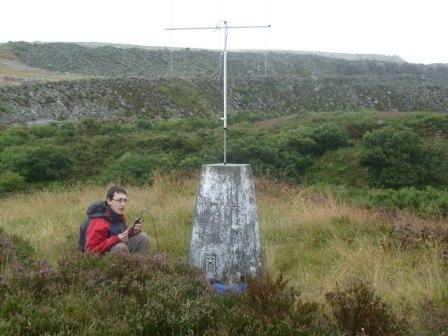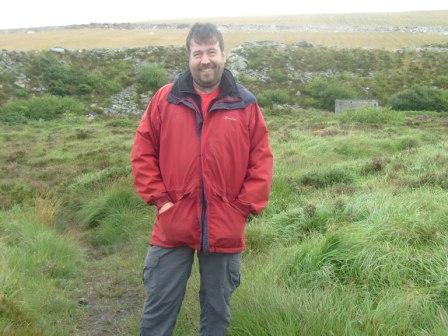 We were originally going to drive right down to Watch Croft G/DC-007 and work back towards Bodmin. But soon after joining the A30, I noticed a sign for Roche, and this triggered positive memories of freshly baked steak pasties. I diverted into the village and grabbed four of these beasties for our breakfasts.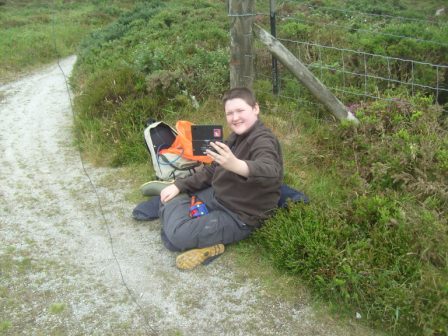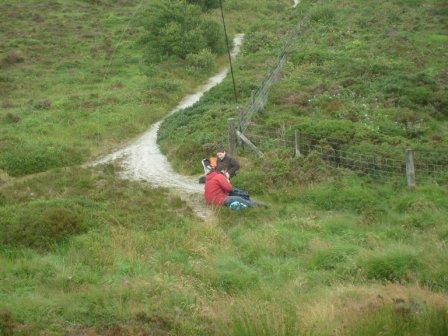 "We're really close to DC-004 here" informed Jimmy. With that comment, I reversed the plan for the day, and followed Jimmy's directions to the top road between the landfill site and the aggregates business. I parked in the wide opening to the PROW to the trig point and commenced that very short level walk to the mound on which the trig point sits.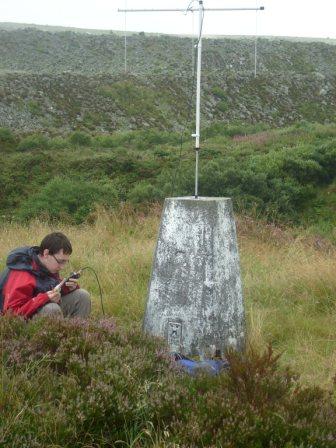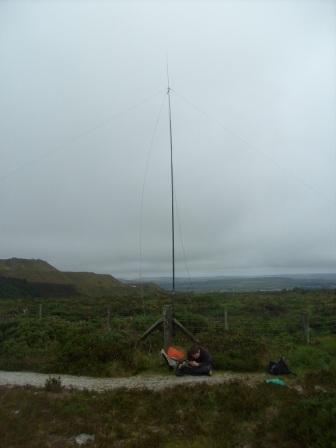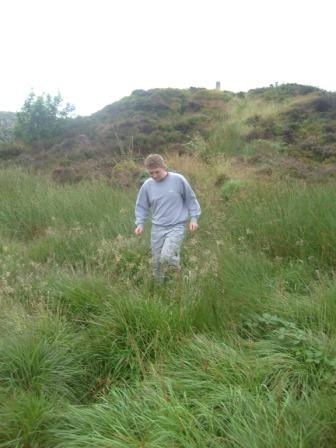 I checked with the G Association Manager that the official summit had not yet been moved to somewhere up the bank of landfill that now towers above the "summit" - and set up my 40m dipole by the corner of the fence. Jimmy set up the 2m SOTA Beam up by the trig point even though I tried to assure him he was flogging a dead horse. In a disturbingly masochistic manner, Jimmy had vowed to attempt to qualify every activation on 2m FM! At least he did accept he may have to use 40m SSB as back-up should that fail.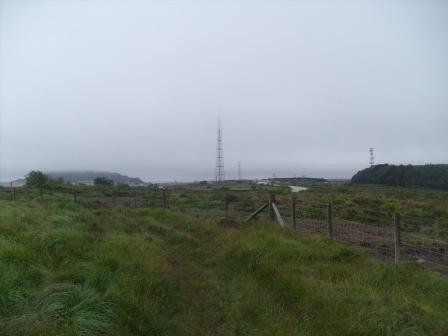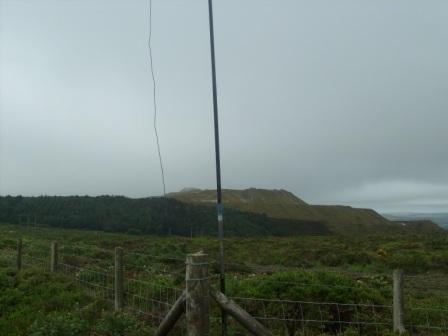 There was a brief prospect of him achieving the impossible as he got to 2 QSOs on 2m FM from Hensbarrow Beacon! But he did need to then resort to 40m SSB on my equipment after I had completed my run of 11 contacts on 40m SSB. Jimmy made 5 contacts on HF to add to his earlier 2 on VHF. So that was one of the 2005 problem summits out of the way without difficulty, and it was now onto another one - Carnmenellis G/DC-006.
| | | | |
| --- | --- | --- | --- |
| HB9AGH | 40m | CW | T |
| G4SSH | 40m | CW | T |
| G4OWG | 40m | CW | T |
| SM1CXE | 40m | CW | T |
| G0NUP | 40m | CW | T |
| G0TDM | 40m | CW | T |
| PA0LCE | 40m | CW | T |
| DL4FDM | 40m | CW | T |
| DL2EF | 40m | CW | T |
| G4OOE | 40m | CW | T |
| HB9BIN | 40m | CW | T |
| G7VCK/P | 2m | FM | J |
| G6TDC/M | 2m | FM | J |
| G4OWG | 40m | SSB | J |
| GW7AAV | 40m | SSB | J |
| DF5WA | 40m | SSB | J |
| G0TRB | 40m | SSB | J |
| G8ADD | 40m | SSB | J |