Craig yr Allt, GW/SW-037 - 274m ASL - ST 133 850 - OS Explorer 151 - 1 SOTA point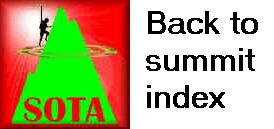 Easter Saturday 19th April 2014 - Craig yr Allt GW/SW-037
Me and the lads all reported for breakfast at 7am as agreed. Breakfast was only served from 8am in the hotel, but we figured that we could make a start on the fruit juice and cereals, and place our orders, and maybe even it would be served early as well. The plan worked a treat!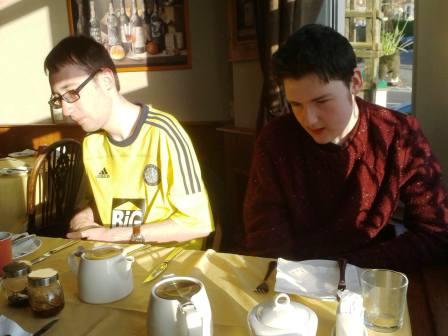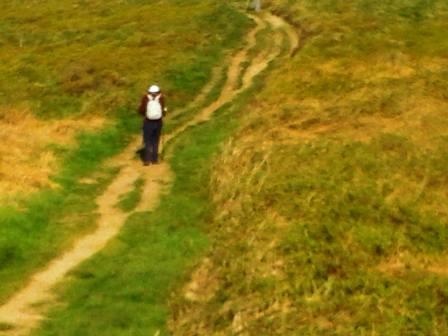 Jimmy got stuck into the fantastic "full Welsh" that he and I had also enjoyed the previous day, while Liam and I enjoyed an omelette loaded with cheese, tomato, onion, bacon and mushroom! It was a lovely day outside with sunshine and blue sky, and Jimmy directed me up to the parking spot for Craig yr Allt. This was at the start of the track at ST142852.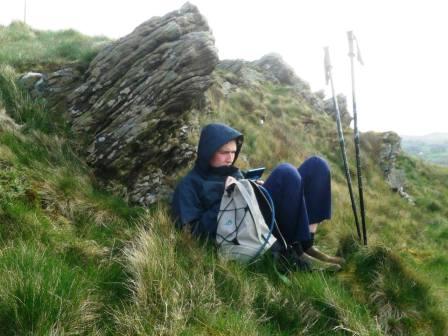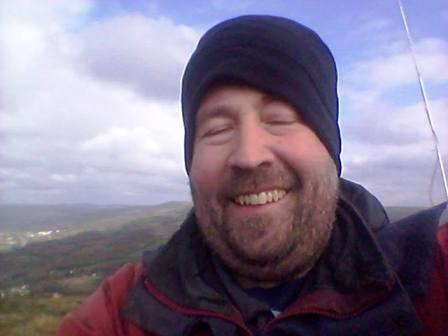 An easy walk along the track was followed by a pull up a steeper path through the trees and out onto the summit ridge. A very nice mini ridge walk took us up to the summit, which was not marked by anything, other than being the highest point.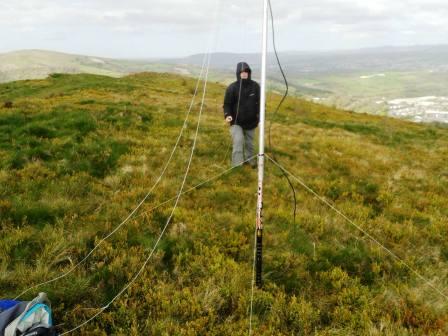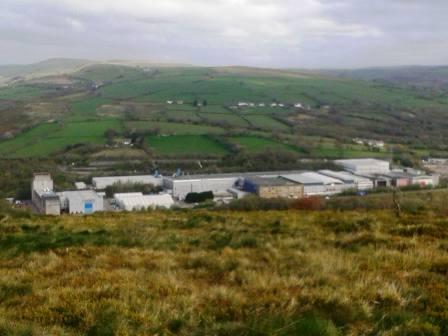 As usual, I persisted with the difficult 12m band until getting at least one QSO, and this time it came from OH7TX in CW. 40m CW was much easier, and a further 8 contacts came in without difficulty. Jimmy got 6 all on 2m FM. Like many of the summits visited on this trip, views were really interesting over the surrounding valleys all crammed with industry. I also noted how virtually all the valleys were filled from one end to the other with long thin residential villages, with many of these extending surprisingly high onto the surrounding hillsides.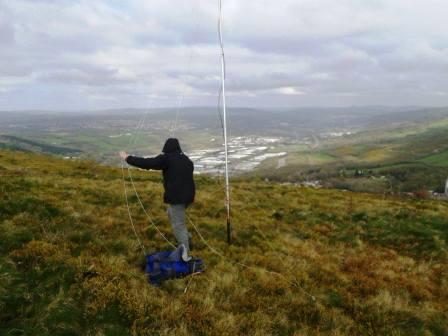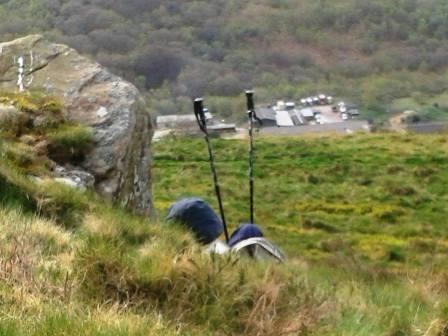 Anyway, Jimmy had plans for more summits, so we packed up and returned to the car in order to head for Cefn Eglwysilan GW/SW-025.
| | | | |
| --- | --- | --- | --- |
| M0WYB | 2m | FM | J |
| G0RQL | 2m | FM | J |
| 2W0XBE | 2m | FM | J |
| G4KPM | 2m | FM | J |
| M0KRP | 2m | FM | J |
| OH7TX | 12m | CW | T |
| M6JCE | 2m | FM | J |
| F2LG | 40m | CW | T |
| G0NUP | 40m | CW | T |
| G4SSH | 40m | CW | T |
| DJ5AV | 40m | CW | T |
| G3XQE | 40m | CW | T |
| EA2LU | 40m | CW | T |
| MW6GWR | 40m | CW | T |
| DL3HXX | 40m | CW | T |