Cefn Eglwysilan, GW/SW-025 - 382m ASL - ST 097 905 - OS Explorer 166 - 1 SOTA point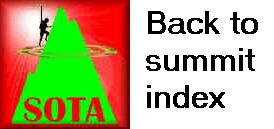 Easter Saturday 19th April 2014 - Cefn Eglwysilan GW/SW-025.
This was a very short and easy walk. Parking was on a wide verge at ST095904 beside a high country lane. A grassy path contoured along the hillside, before working its way up to the trig point at the summit. Like many of the summits visited, we were surrounded by the rather joyous sight of ewes, each with one or two newborn lambs frolicking around them.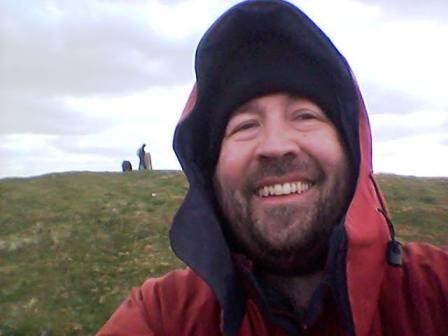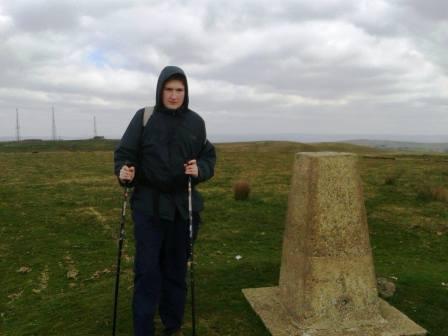 For the first time on this GW/SW trip, I managed to qualify on 12m! Seven QSOs on 12m CW were joined by one each on 30m CW and 20m CW, which were S2S with Jurg HB9BIN/P on Mont de Moutier HB/BE-012 and Tom DL1DVE/P on Kapellenberg DM/SX-108 respectively. Jimmy made six QSOs on 2m FM, including S2S with Viki MW6BWA/P on Cefn yr Estrad GW/SW-008.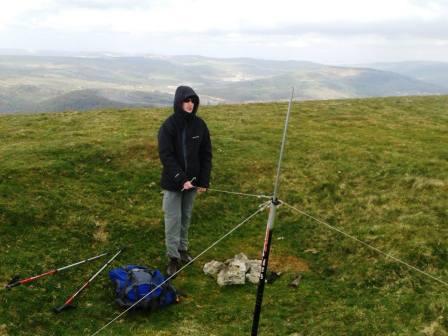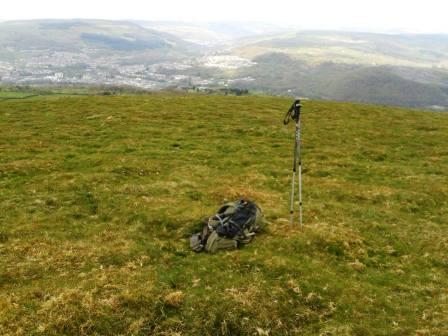 After the quick walk back to the car, we made for Mynydd y Glyn GW/SW-027.
| | | | |
| --- | --- | --- | --- |
| RA1QV | 12m | CW | T |
| LZ4GL | 12m | CW | T |
| DL1DVE/P on Kapellenberg DM/SX-108 | 20m | CW | T |
| MW6BWA/P on Cefn yr Estrad GW/SW-008 | 2m | FM | J |
| MW0UAA | 2m | FM | J |
| G4RAE | 2m | FM | J |
| MW0MAU | 2m | FM | J |
| HB9BIN/P on Mont de Moutier HB/BE-012 | 30m | CW | T |
| GW7SAB | 2m | FM | J |
| YO4WO | 12m | CW | T |
| G4NKT | 2m | FM | J |
| RY3D | 12m | CW | T |
| RD3AD | 12m | CW | T |
| G3TJE | 12m | CW | T |
| UX3IA | 12m | CW | T |