Mynydd Dinas, GW/SW-040 - 258m ASL - SS 761 915 - OS Explorer 165 - 1 SOTA point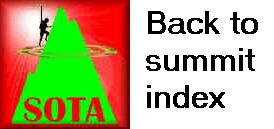 SOTA road trip, Day 4 - Tuesday 4th August 2020
From Mynydd Drumau GW/SW-038, it was a short drive across Neath and into the Port Talbot area. I parked just out of Baglan, at Blaen-Baglan from where I commenced the walk.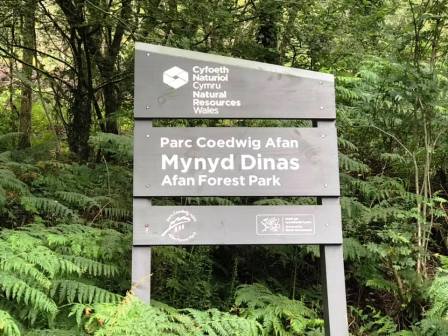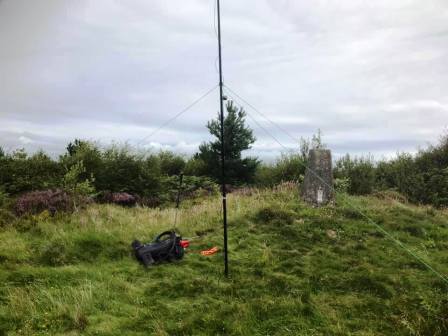 The Wales Coast Path trail route was followed onto and around the shoulder of the hill, before turning sharp left, and the right to the summit. A few trees and bushes were passed to reach a clearing around the trig point. This was a perfect spot to erect the 17m GP antenna and conduct the SOTA activation. There were nice views over Swansea Bay to be enjoyed too.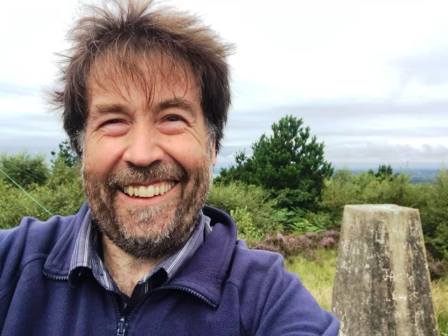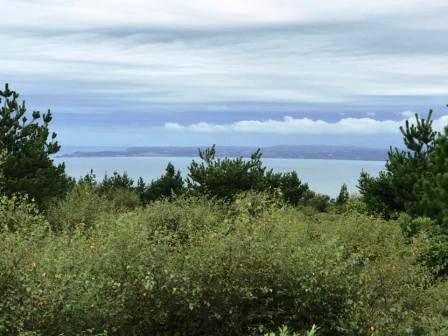 The entire activation took place on 17m CW, and a healthy nine QSOs went into the logbook, including a S2S with Fabio IK2LEY. After packing away and descending, the next summit was Cefn Eglwysilan GW/SW-025.
| | | | | |
| --- | --- | --- | --- | --- |
| Time | Callsign | Band | Mode | S2S |
| 09:29 | OK2PDT | 18MHz | CW | |
| 09:30 | DG1NPM | 18MHz | CW | |
| 09:32 | DJ9BX | 18MHz | CW | |
| 09:33 | F5JKK | 18MHz | CW | |
| 09:34 | SP9AMH | 18MHz | CW | |
| 09:36 | EA2DT | 18MHz | CW | |
| 09:37 | IK2LEY/3 | 18MHz | CW | I/VE-180 |
| 09:40 | EA2IF | 18MHz | CW | |
| 09:41 | F8DGF | 18MHz | CW | |