Craig y Llyn, GW/SW-010 - 600m ASL - SN 907 032 - OS Explorer 166 - 4 SOTA points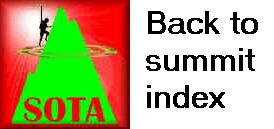 On Monday morning, 11th August 2014, Jimmy M0HGY, Liam and I set out to pick up Edward 2E0NSR (Jimmy's mate), not so much for a backpacking activation, but we would be under canvas again just a week later from Liam and I's Cadair Berwyn wild camp.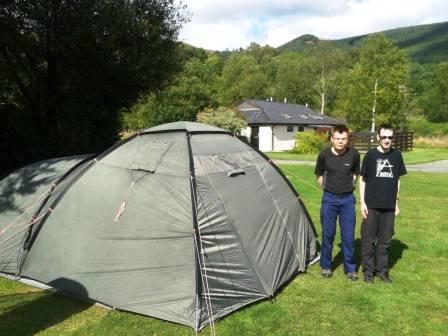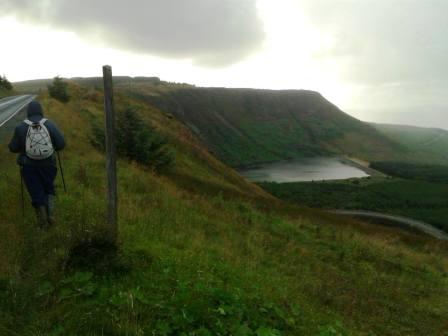 In order to avoid some unpleasant recent experiences from antisocial people and ineffective management on campsites, a few days earlier I joined the Camping and Caravanning Club. We booked a pitch on the members only site at Rhandirmwyn, near Llandovery. We arrived on the Monday afternoon to find a quiet, clean (the toilet and shower block was in fact, unfeasibly immaculate) and very well-managed site. The three night stay ended up being very peaceful and disturbance free - so joining the club appeared to be a sensible move.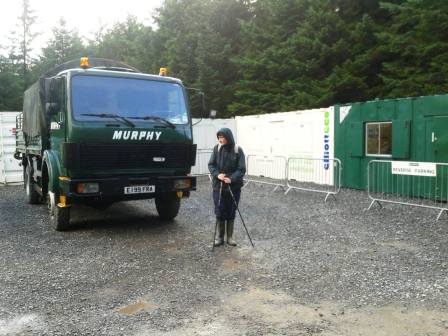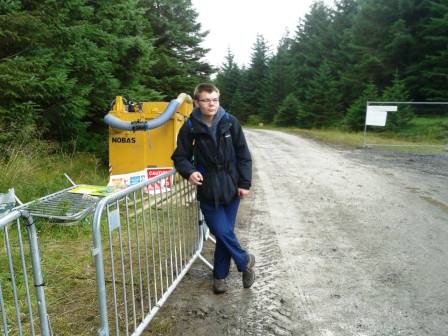 Before bed on the Monday night, we set out to get an activation under our belts. Jimmy directed me to Craig y Llyn GW/SW-010. This was not exactly close to the campsite, but Jimmy had identified it was being a very easy and accessible walk to do on our arrival afternoon, and at 600m ASL, a four-pointer as well. The walk initially follows the roadside from a small parking area with a terrific view over steeply plunging ground. This road is nearly at 500m ASL, hence the 1km walk to the summit was never particularly steep. The path follows the edge of the escarpment and then the edge of the forest. Eventually, we turned left into the wooded area and found the trig point. And several portcabins, normal road cars and workers. It turned out they were working on a gas pipeline.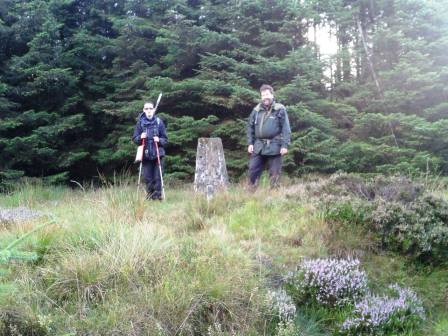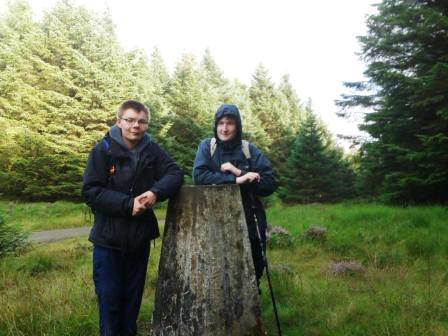 After photos we retreated from the site area and back to the woodside path. As we pondered a suitable site to set up, along came Mal GW6OVD who Jimmy had been in touch with. This was a most pleasant surprise; it is always nice to meet the local SOTA people when away from home.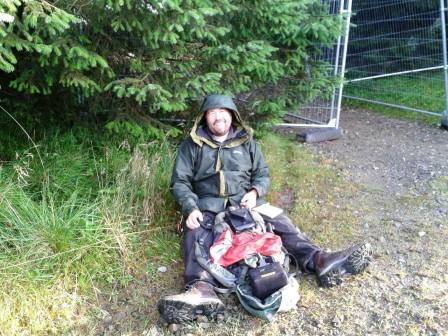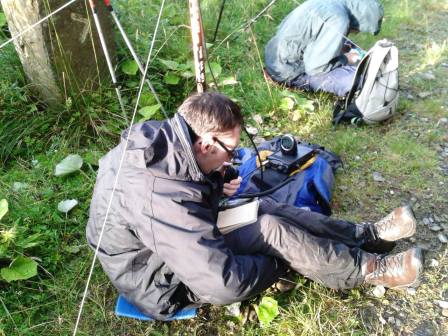 Jimmy and Edward got their four each on 2m FM, but I struggled on 40m CW. My memories had somehow all mashed up on my Palm Cube, so I was having to key everything. 25 minutes operating netted just three QSOs on 40m CW, so with the clock approaching 8pm, I tail-ended one of Edward's 2m FM contacts to get that all-important fourth.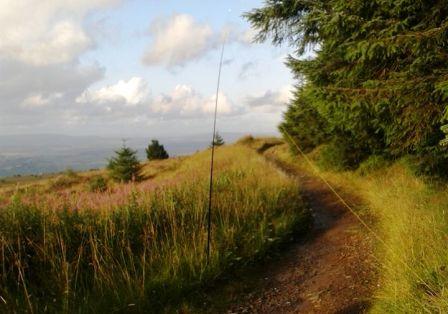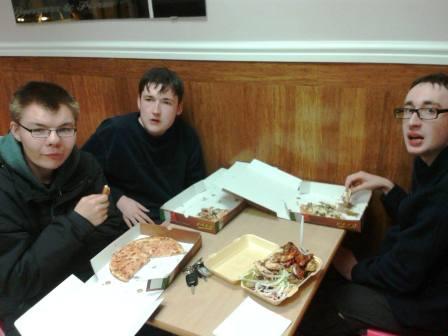 After descent, it was a long drive back to Llandovery, and kebabs and pizzas from Ozzy's take-away for supper. The campsite had a curfew of 11pm, at which time the gates would be locked, so we were conscious to be safely back on site by then. As usual, an excellent night's sleep was had by Edward, Liam and myself, and a rubbish one reported by Jimmy. The next morning we would head to Fan Brycheiniog GW/SW-003.
| | | | | |
| --- | --- | --- | --- | --- |
| Time | Call | Band | Mode | Op |
| 18:11z | GW7MMG | 144MHz | FM | J |
| 18:14z | 2W0HFU | 144MHz | FM | J |
| 18:22z | GM0BPU/A | 7MHz | CW | T |
| 18:22z | GW7LOP | 144MHz | FM | J |
| 18:28z | HB9CMI | 7MHz | CW | T |
| 18:29z | MW6RRG/M | 144MHz | FM | J |
| 18:37z | EA2DT | 7MHz | CW | T |
| 18:46z | MW6GSL | 144MHz | FM | T |